Support Home Page
Our Knowledge Base is very easy to navigate.
When you enter our Knowledge Base you will see a search bar.

Here you can search for keywords that represent your problem. For example, if you are having issues with your connecting, type in words like "Lost Connection". This will show the most relevant articles for your keywords.
Below these, you'll find the categories for the articles: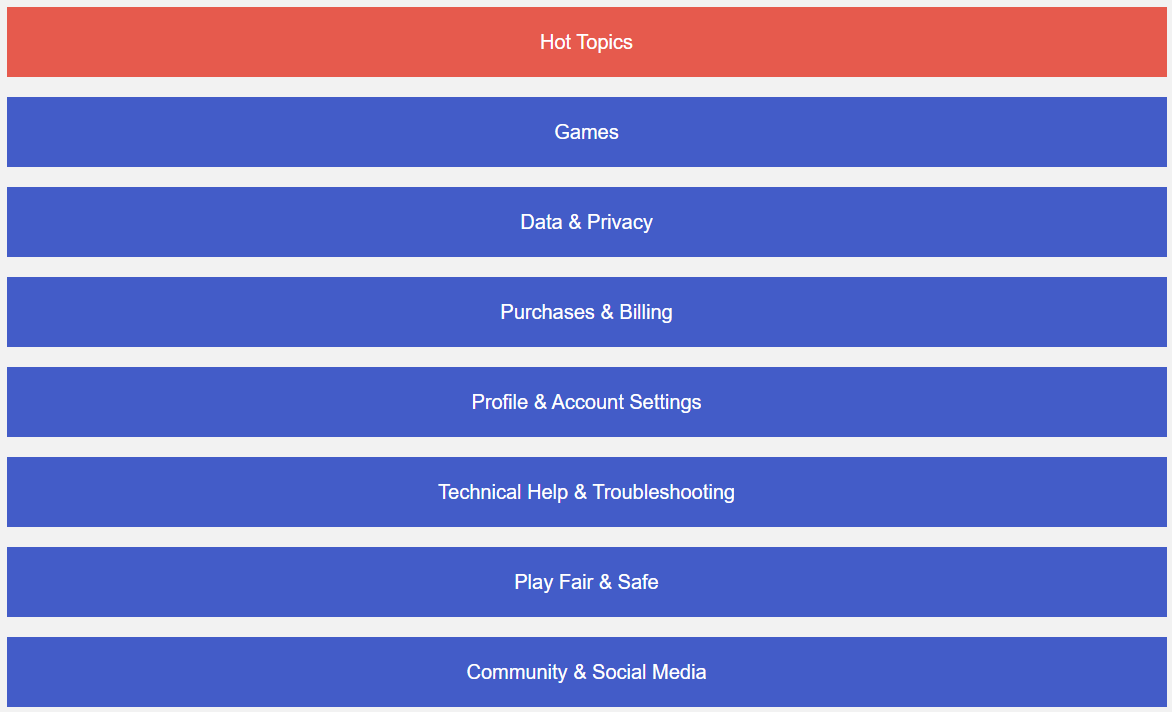 In these sections, you can find a wide variety of articles. Please read through the articles to see if the problem you are experiencing has already been explained or solved on our Knowledge Base.
Pressing one of these categories, you'll be able to see the different articles:
At the top of the initial page, you can see the promoted articles:
These articles are the "Hot Topics", and they refer to known situations currently being addressed. Check these for more information.
If you are not able to find the help you need in our Knowledge Base, you can submit a ticket.
How to Submit a Ticket
** IMPORTANT NOTE ** - DO NOT submit more than one ticket, as this will not speed up the resolution of your problem, in fact, it will only delay it.
On the top of our page, near the Miniclip logo, you can find the "Submit a request" button.

Once you click this, you enter the submission form, in which you must provide information about your issue.
It is very important that you send the correct information, since the more information you provide, the faster we can get to your ticket and help you accordingly.
It will be mandatory for you to complete some steps first, in order to send your ticket. You must add, always:
Game - It is really important for us to know what game you are playing, as this will help us check information much faster and accurately.
Your Email Address - This is the email in which you will receive the answer from our support.
What is your Player/Unique ID? - Your unique ID is only available to you. As such, it attests your ownership of the account. To learn how to find your unique ID, please follow this link for instructions.
Subject - On this field, please add a brief explanation of the problem. For example, if you are missing some item, you can type "Missing Item". This will help us filter through your ticket much faster. Some related articles will pop-up, with relevant information. Check these before you send a ticket, as the solution can be already be readily available.
Description - Please provide us with the email with which you have your account registered or the email you made your purchase with, if that is the case. In this field, please provide additional information about the problem. For instance, you can say when or how it happened, or just specify what is wrong with the game.
Attachments - You can attach a screenshot of your problem if you think it will help us understand the problem you are having.
After you finish these, several other categories may have appeared. You should always try to fill them as much as possible since it will provide us with much-needed information. This decreases the amount of time you have to wait for our answer and a fix to your issue.