Hey Ballers!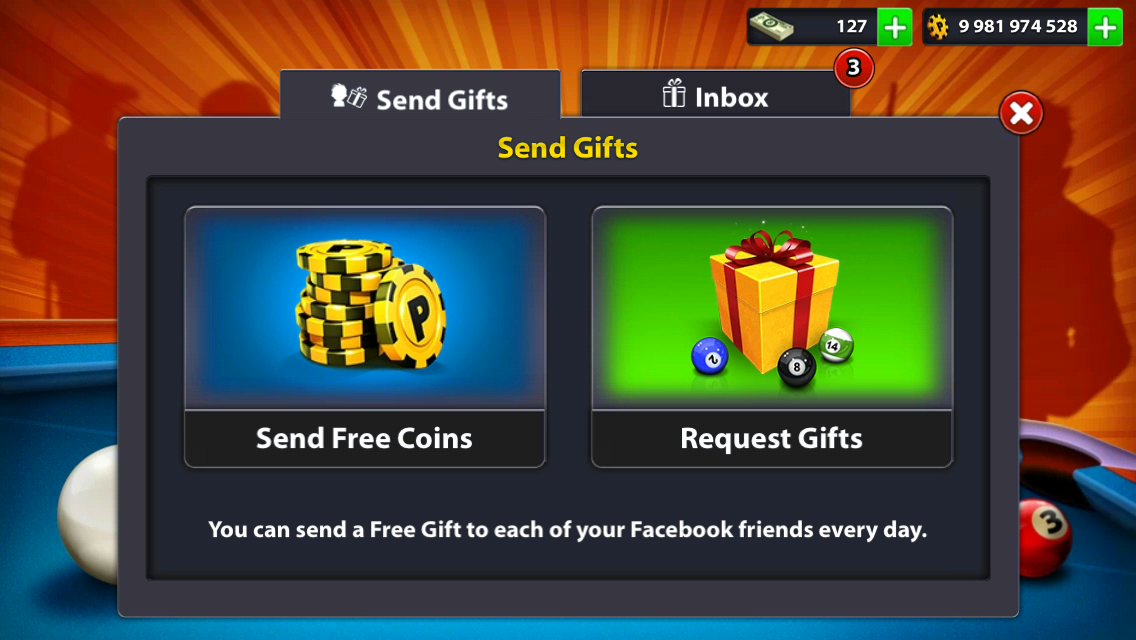 If you have a ton of friends on 8 Ball Pool that you like to play against, you will love this feature! Not only can you play against them, you can also send them gifts and they can send gifts back!


Gifting will allow you to send an amount of free coins to every single one of your Facebook friends once per day. These coins are not taken from your current total – they are completely free for you and your friends. The amount you send is randomly generated, so some friends may get luckier than others!


You can now help each other and share even more 8 Ball Pool fun! Also, note that by inviting more players you will also maximize the amount of coins you can be gifted!


Any other information you may need, contact Support and we'll try our best to assist you.
Have fun!