Hello everyone!
It's finally here! The community has been asking for a chat system in Carrom for a while now and we were able to deliver it!
Players are now able to chat with their Facebook friends and friends added in-game.
It will be possible to use this feature during the match and the match result screen.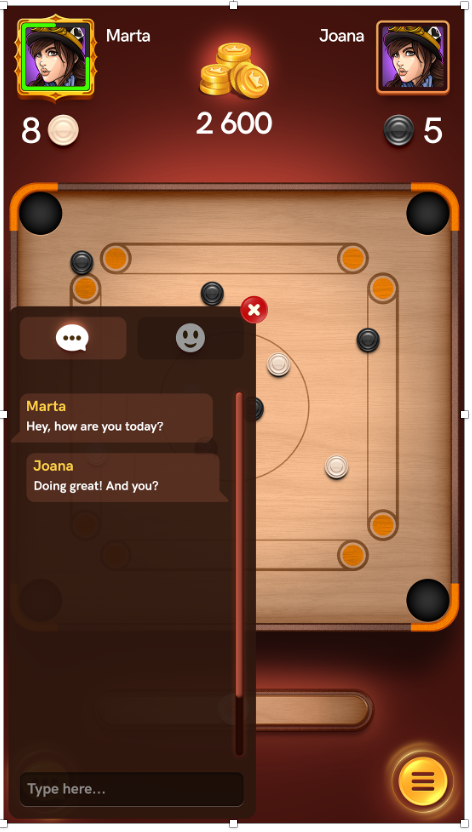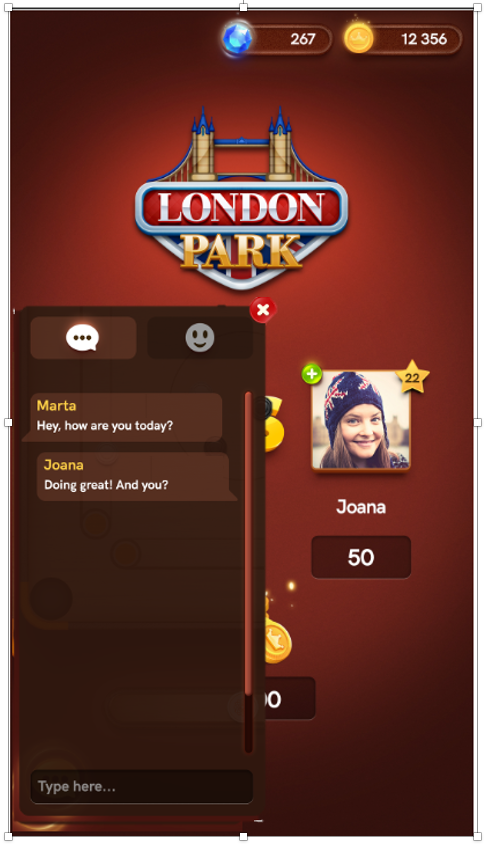 Remember: in order to use the chat system it is necessary to have the person you're trying to chat with in your friends list.
Please treat your fellow players respectfully, according to our Terms of Service. We reserve the right to permanently ban anyone who uses the chat system to harass or abuse others.
We hope you all enjoy this new feature! We believe it's extremely important to improve the social aspect of the game and with this in mind we will keep working on this feature and developing new ones so everyone spends a good time with their friends and family playing Carrom. 😊