All players have a daily free Lucky Shot (one shot), you can check what prize you can get accordingly to where you hit the ball. After you played your shot you will have at the main view the clock countdown to the next one.
When your Lucky Shot is available you can see a text saying "Free Shot Ready". Press on it and you will see this: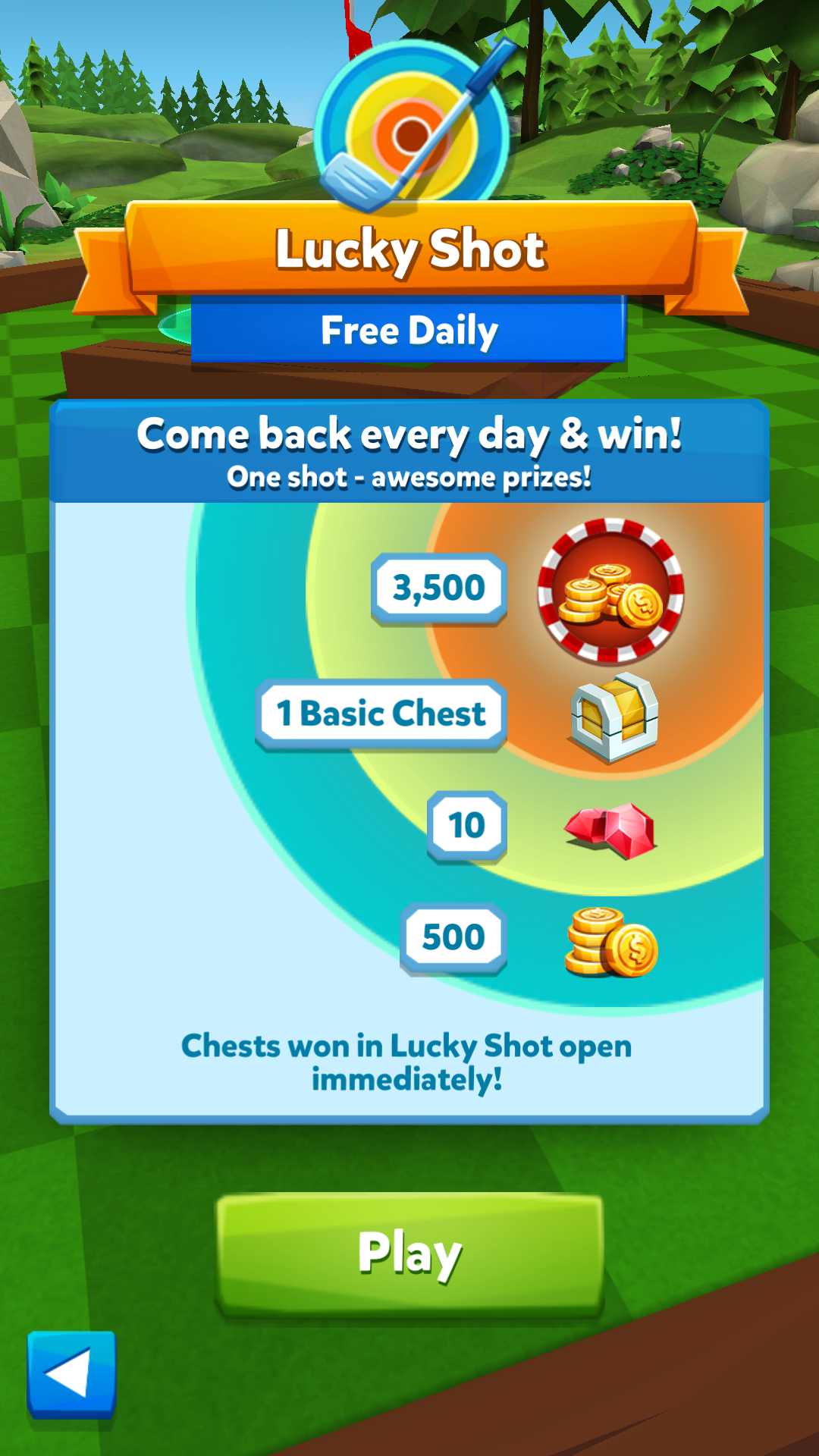 After playing the Free Lucky Shot players also have an option to buy a Golden Lucky Shot (three shots) this option also includes better prizes.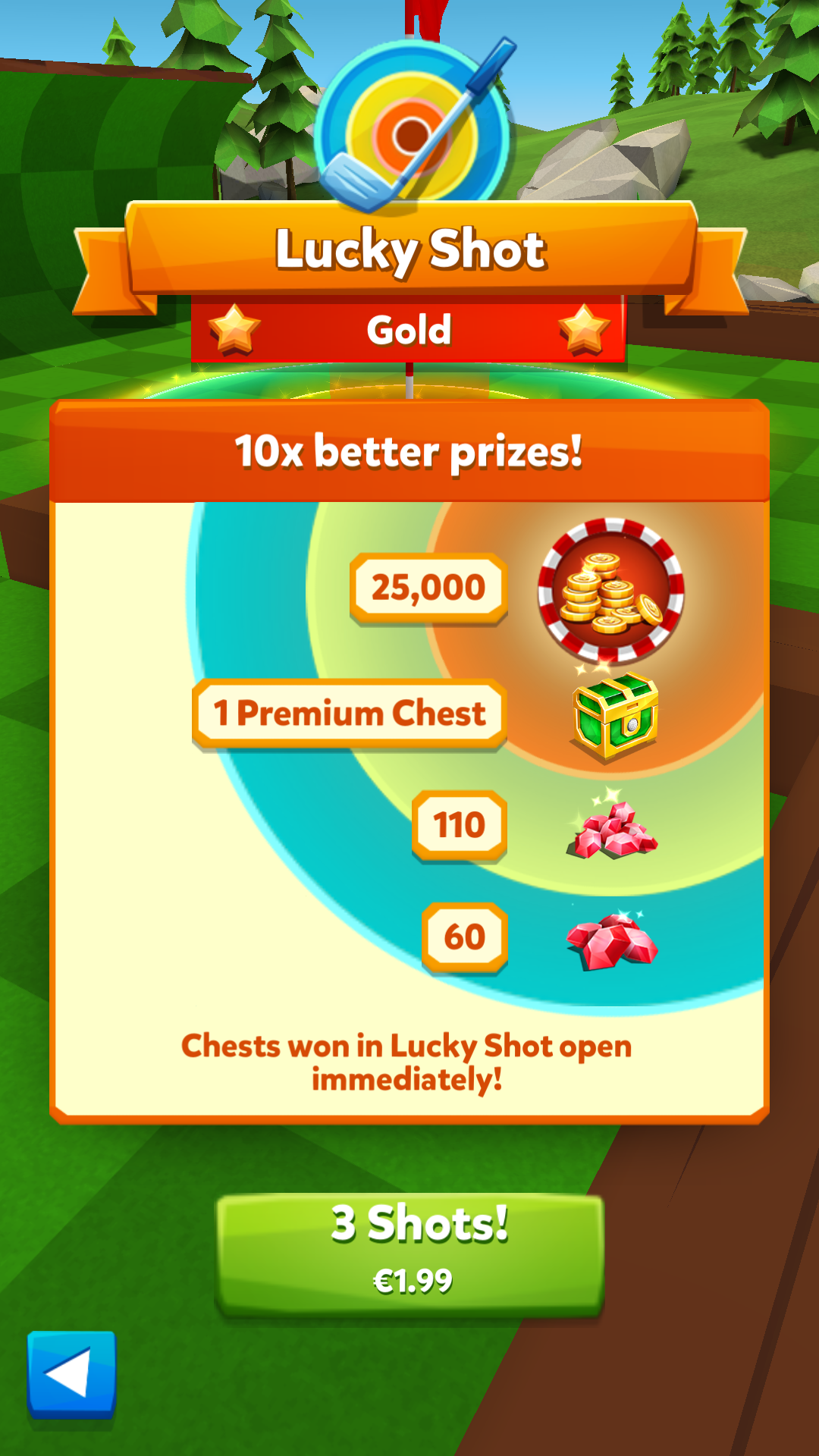 The Lucky Shot prizes are random. One day you can have a set of prizes and on another, you may have a different set. Also, Chests won in Lucky Shot open immediately! Good luck 😊!