While we at the Player Experience Team can't donate player free in-game currency/items, there are several ways you can obtain currency and items for free in the game!
1. Connect your account with Facebook to receive 100 gems!
2. Check the Daily Deals in the Shop and the Free Prizes (left icon in the main screen) every day in order to receive Free Items and Currency!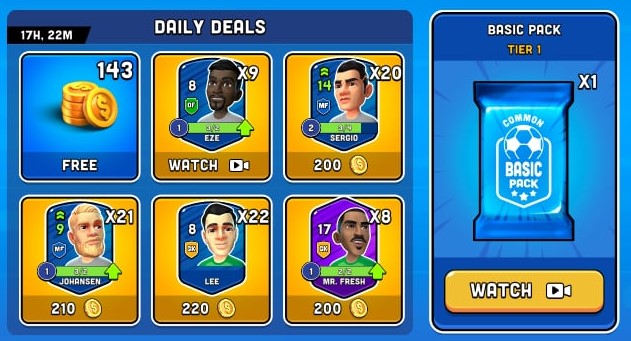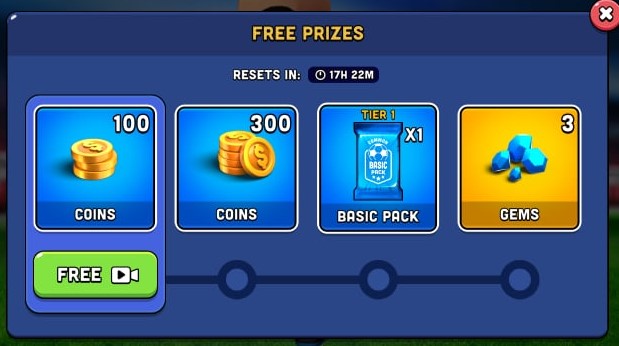 3. Complete the Achievements available in your profile to receive Gems!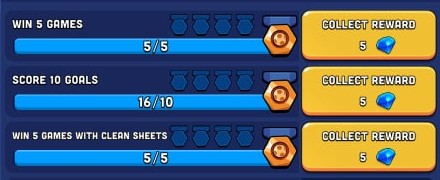 4. Compete in the in Country, World or League leaderboards Country, World or League and receive Gems depending on your position!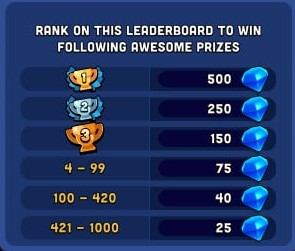 5. Score Goals and in matches in order to get rewards and packs to open!


6. Level up in order to receive new rewards! Remember that you can gain XP every time you win a match!