At the moment, it's not possible to send challenges to friends to play with them.
You can however check the friends leaderboard to see how many coins your friends were able to collect during the week.
Connect your account to Facebook to see which friends are playing Mini Football!
Note: Only the players that played at least one match during the week will be shown in the Leaderboard!
If you don't see your friends, it means that they haven't played a match yet during this week (or last week if you are looking at the results of the previous week)!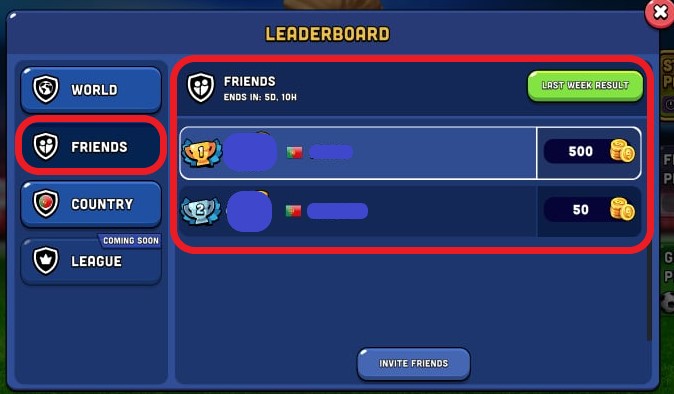 It's also possible to send invites to Facebook friends for them to start playing the game.
In order to do so, go to the Friends Leaderboard, tap on "Invite Friends", select the friends you want to invite from your Facebook friends list!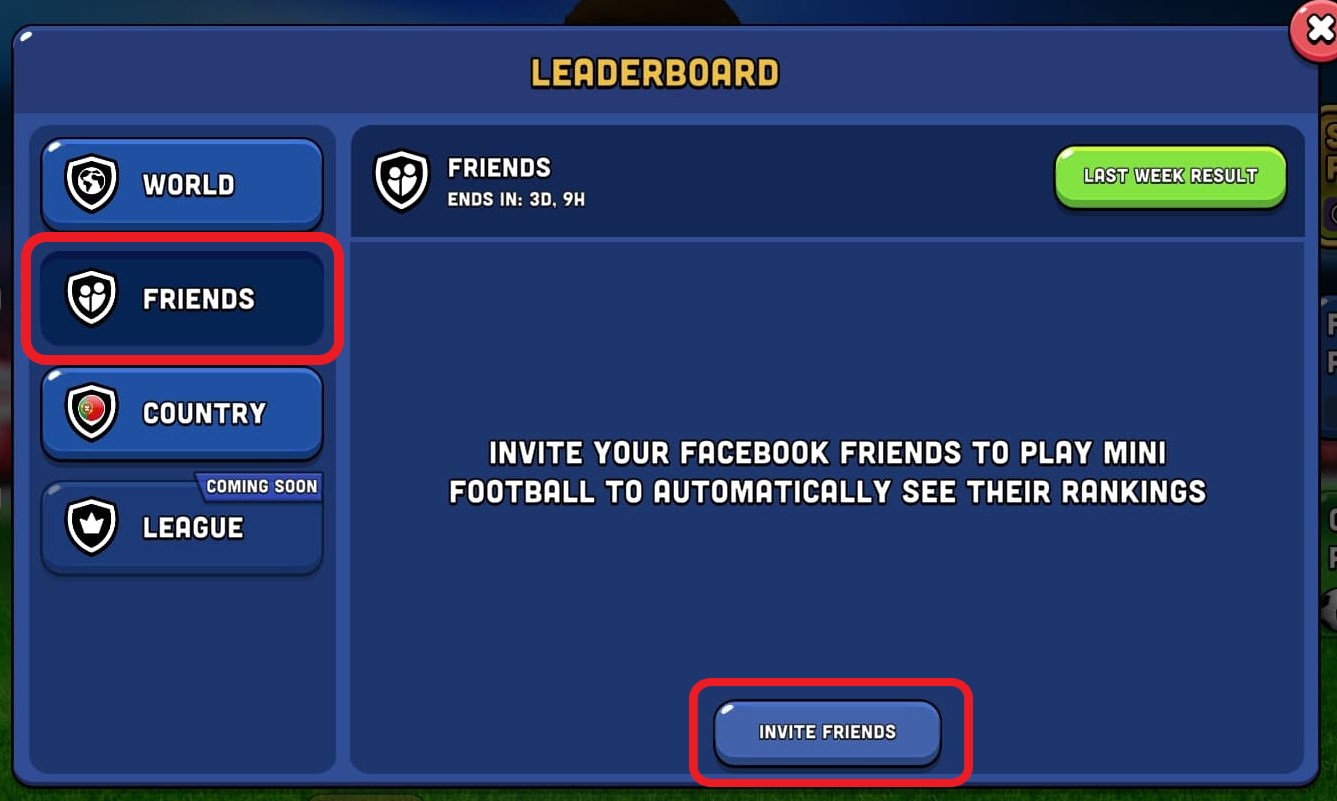 We plan to keep working on the social aspect of the game, by adding new features and ways for players to interact with each other.