If you are experiencing issues or have questions about the game you can find the answers in our Knowledge Base or you can contact us by doing the following:
Click in the cogwheel in the top left side of the screen.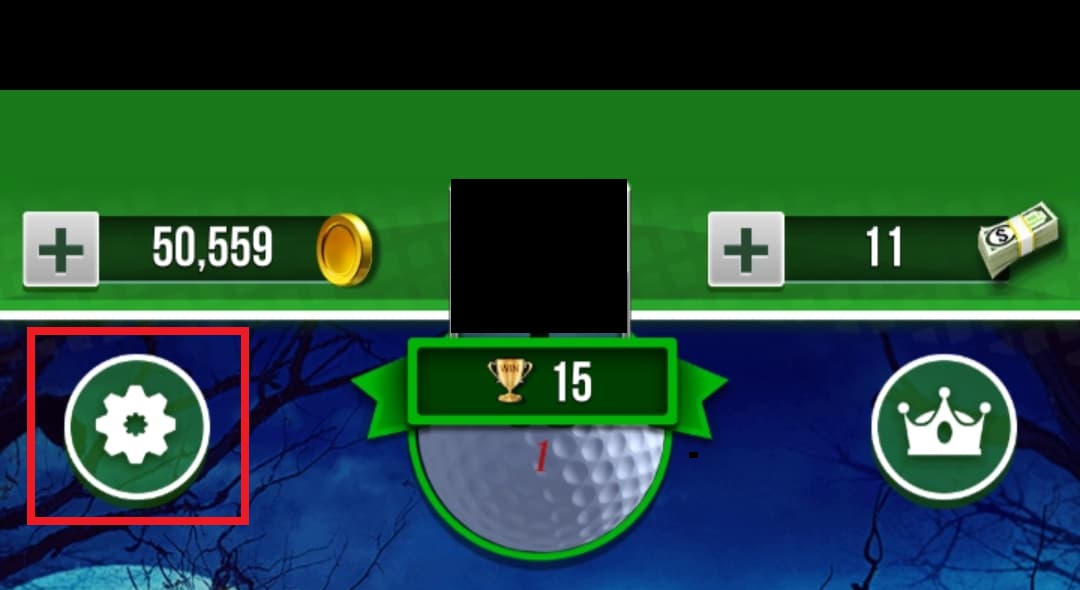 Inside, you will come across a window with your account settings.
You will have to scroll down until you see the "help" section. Click in the "view" option.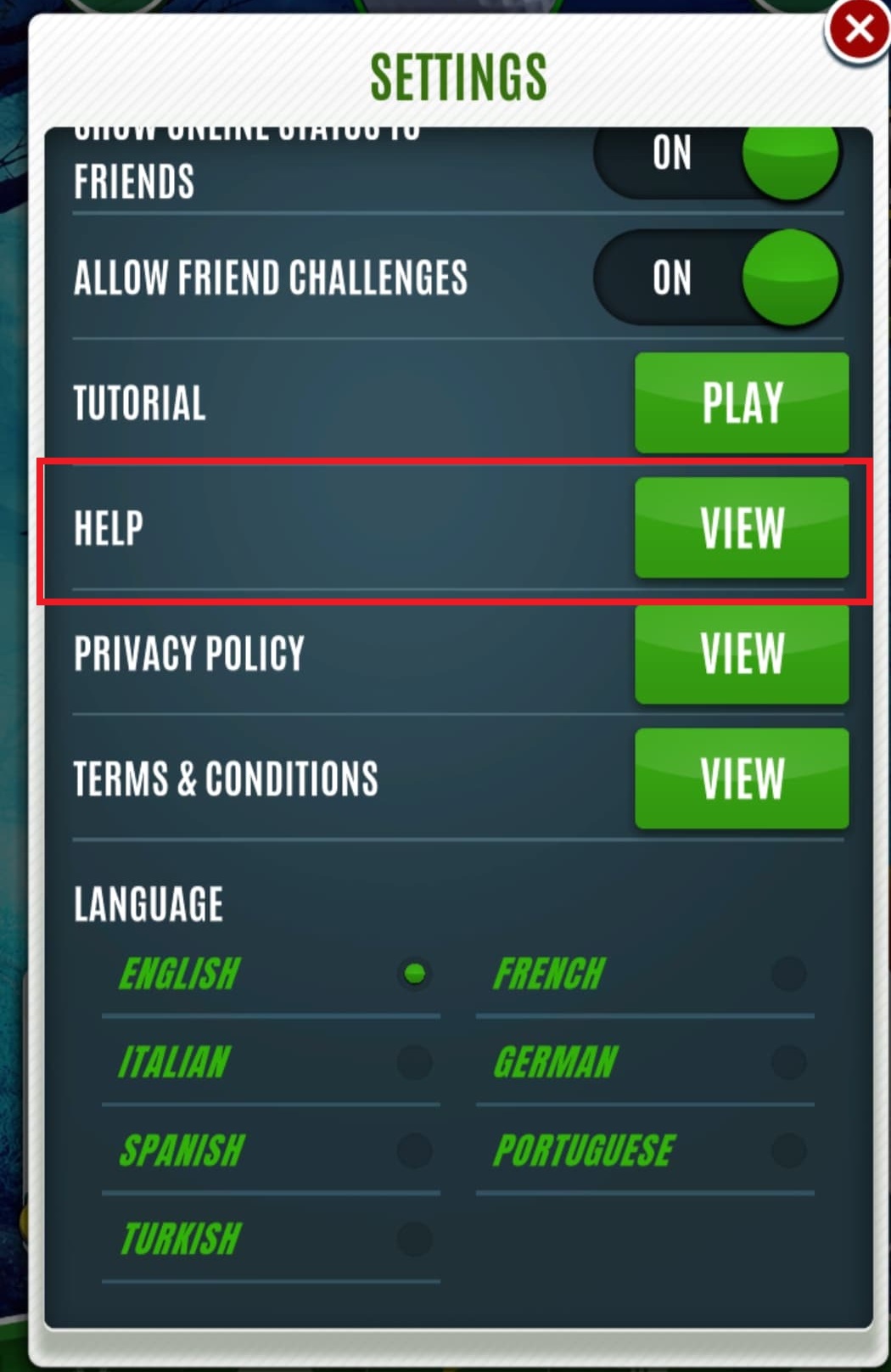 Inside the "Help" section, you will come across many options. Scroll to the bottom and choose "Ultimate Golf! Support".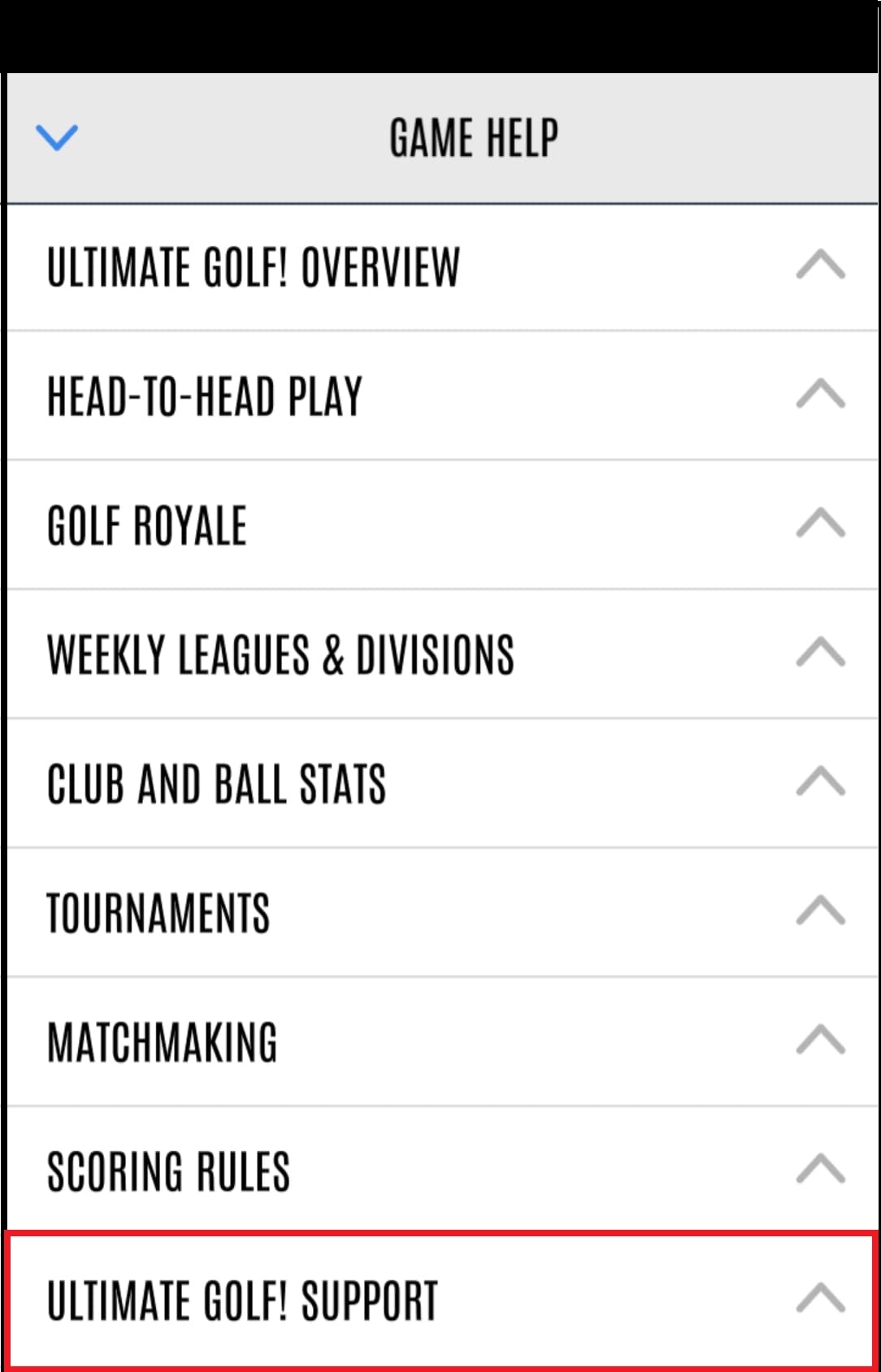 You will be prompted with a new window. To continue you will need to click on "contact us".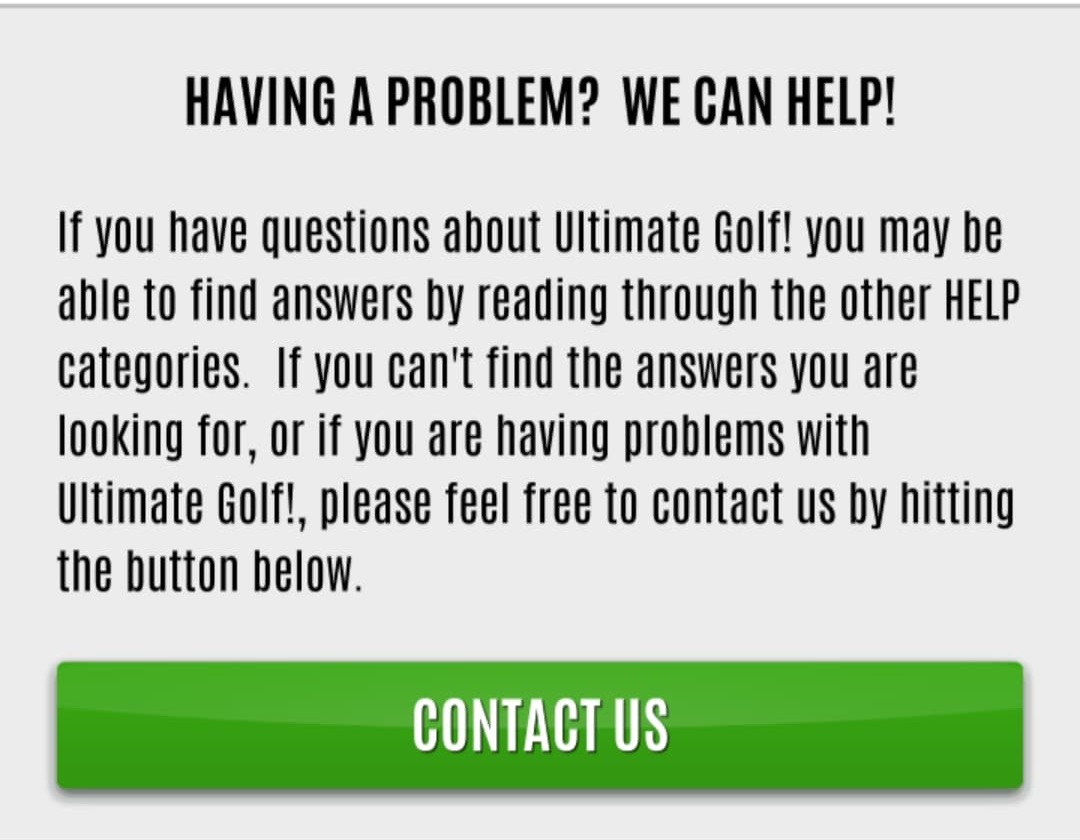 After tapping the "contact us" option, you will be rerouted to your email.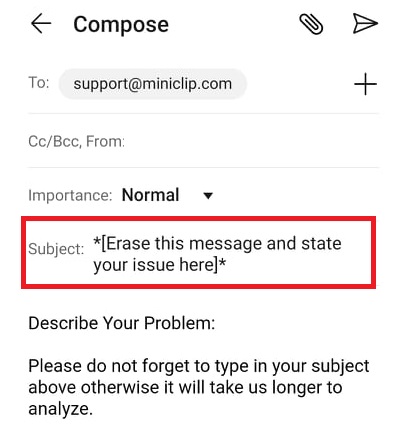 Please remove the message "Erase this message and state your issue here" and type in the subject of the doubt or issue you are experiencing. Please try to provide us all possible information. That will determine the speed and efficiency of our reply.
Thank you for your patience and collaboration. Good luck on the Golf course! ⛳
For more information and tips about the game please check our forum: https://www.ultimategolf.zone/