Ludo Party currently has two game modes:
Each game mode has a different set of rules.
In Classic Mode the rules are as follows: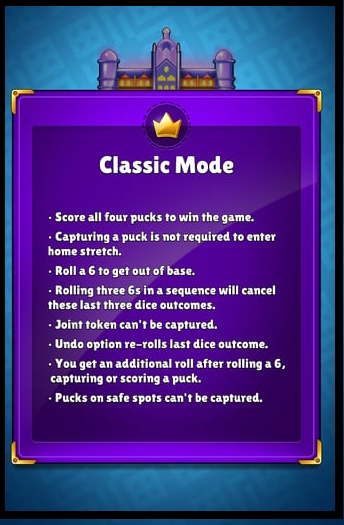 In Quick Mode the rules are below:


There are also other rules to keep in mind when playing Ludo.
Maximum of 6 dice can be stacked at any given time;
The Undo option will reroll the dice again;
Pucks will move instantly if there is no other to move the pucks;
Get extra dice roll on scoring a puck, capturing a puck and rolling a 6
And remember, a match will continue even if you stay out of a game. You will have 60 seconds to connect back to said match.
Have fun and good luck! 😊️🎲