In case you have some purchase related issue or if our support agents request receipts for any other type of issue (i.e Deletion process), here are some links that might help you in retrieving your receipts:
How a receipt should look like? 🧾

When you submit a ticket to us, make sure that you are attaching the correct receipt of the purchase. Check the list below to see how the receipt should look like depending on the platform you used.
Bank statements, text messages and Order/Transaction History are not valid receipts.

Google Play
If your purchase was made through Google Play, please always attach the GPA code of that transaction.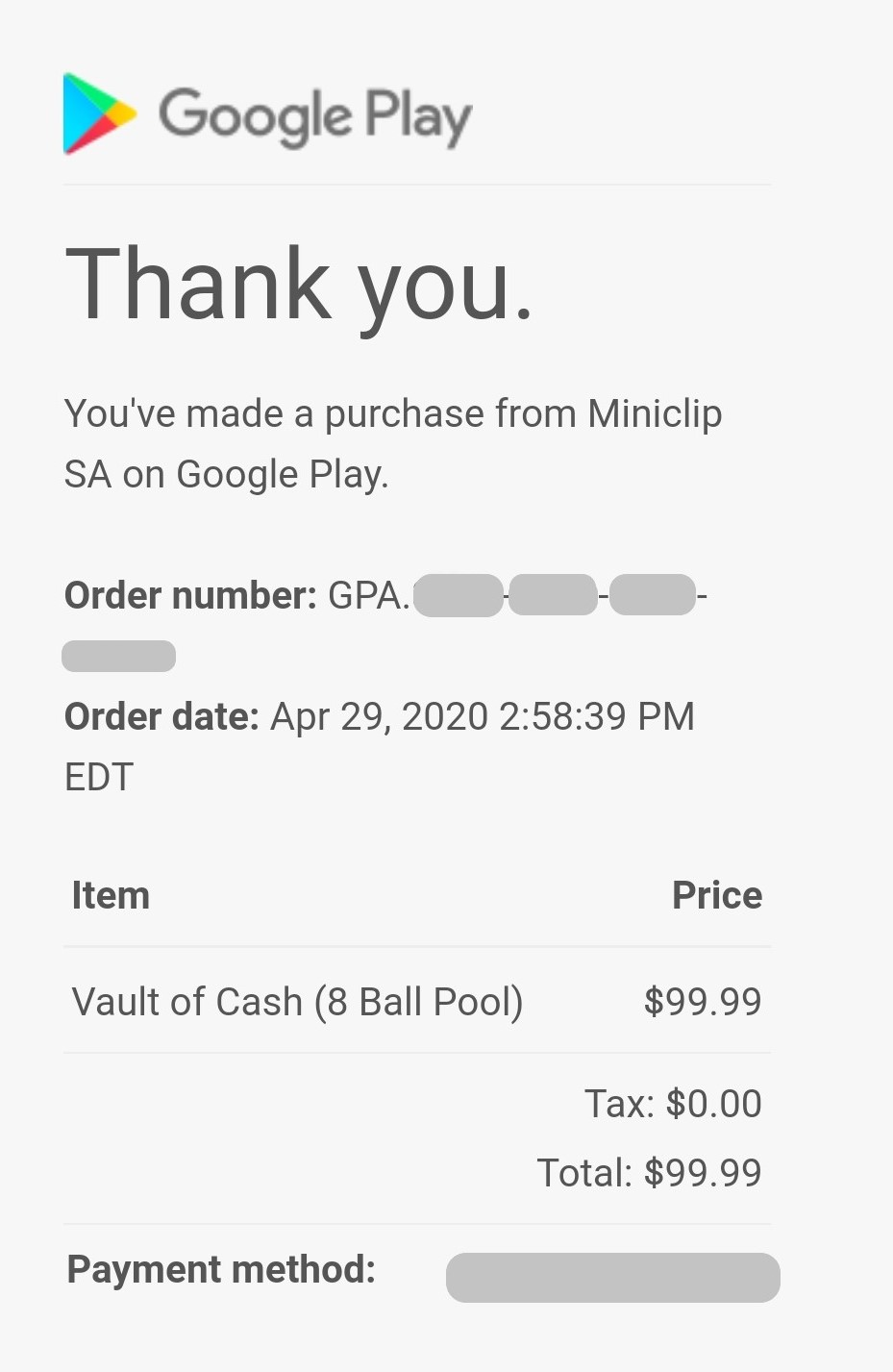 iTunes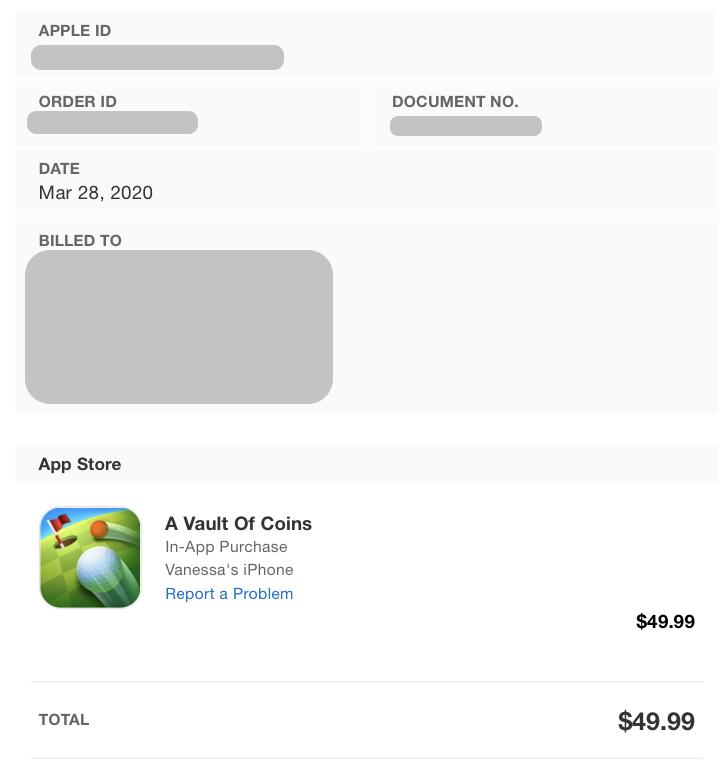 Xsolla