Complete the Daily Challenges and claim new prizes every day!
Where can I find the Daily Challenges?
You can access the Challenges menu through the top icon in the Homepage.

How do the Daily Challenges work?
In order to gain Challenge Points, you need to complete the daily missions available for you. Each time you complete a challenge, you will gain points and rewards.
You need to collect all the necessary Challenges points in order to open the Chest shown at the top. The Chest is assigned randomly and can one of the following: Basic Chest, Advanced Chest, Pro Chest, Premium Chest and Champion Chest.
Bear in mind that you have a limited amount of missions per day.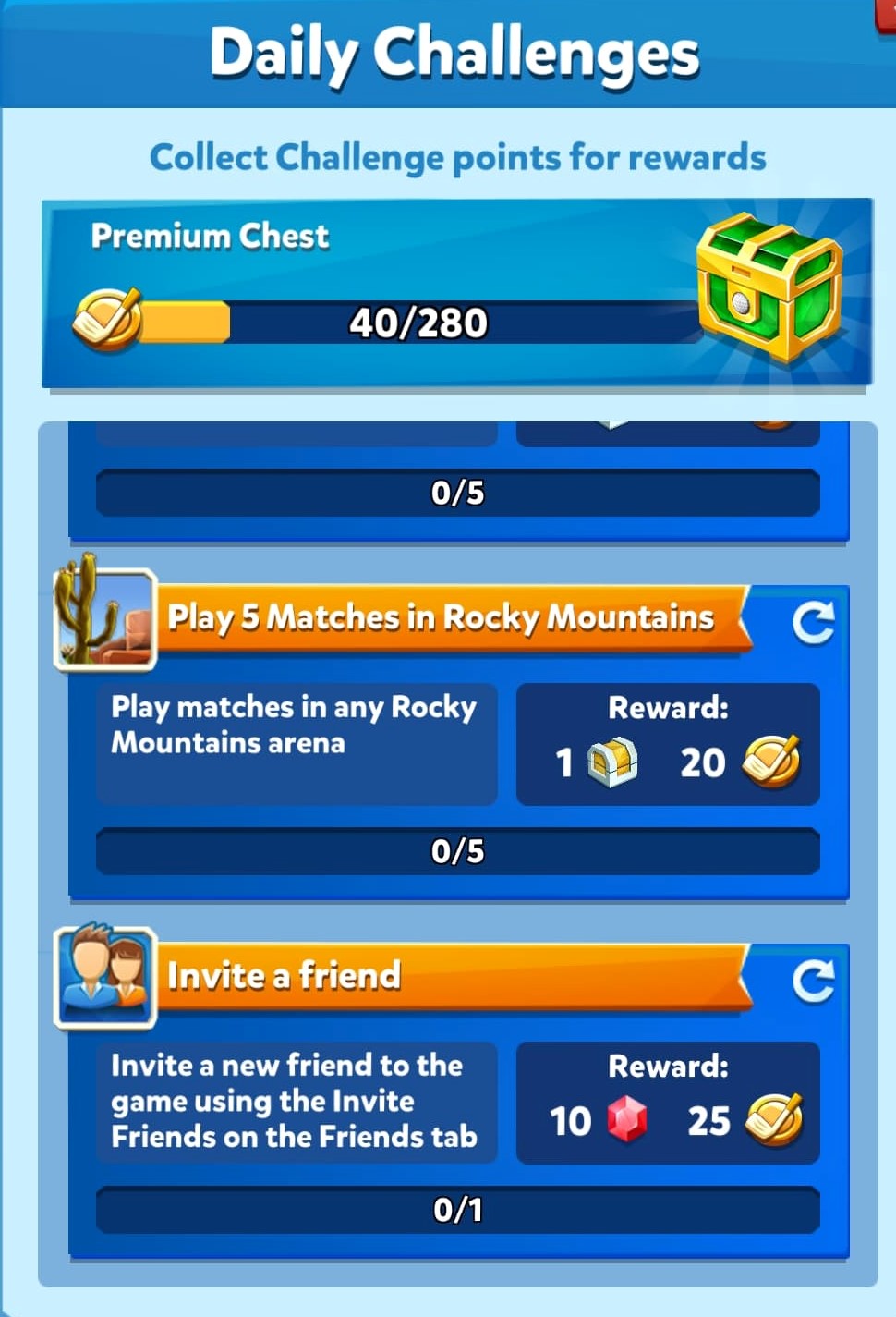 Once you complete all the available daily challenges, new challenge will appear the following day (a timer will indicate when the next challenge will be active). Alternatively, you can pay 10 gems in order to active a new challenge immediately.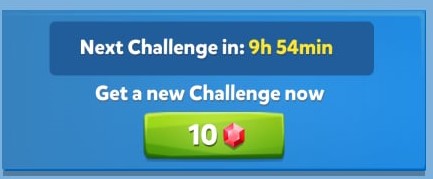 Also, you can replace an active Challenge for free each day. You can replace more challenges at the cost of 5 gems each.
We hope you will enjoy this new feature!