With the Season's update you may have noticed a few changes in Ultimate Golf. There is a new Seasons icon that alternates with a Missions icon where your Pin Bag progression used to be.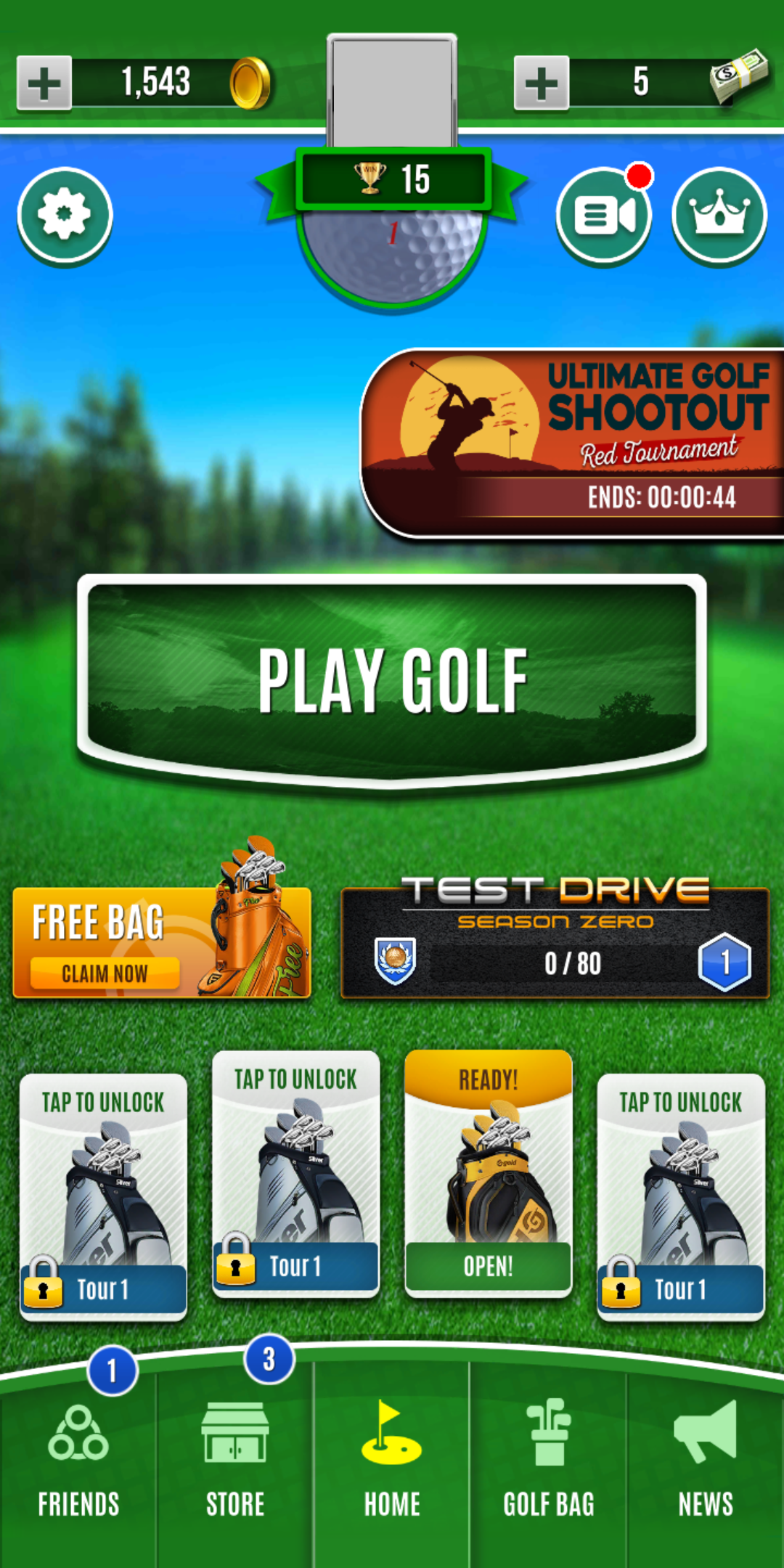 Do not fret, we haven't removed the Pin Bag. But since adding Daily Missions we have relocated the Ping Bag to the Missions tab you can access by entering the Seasons/Missions menu.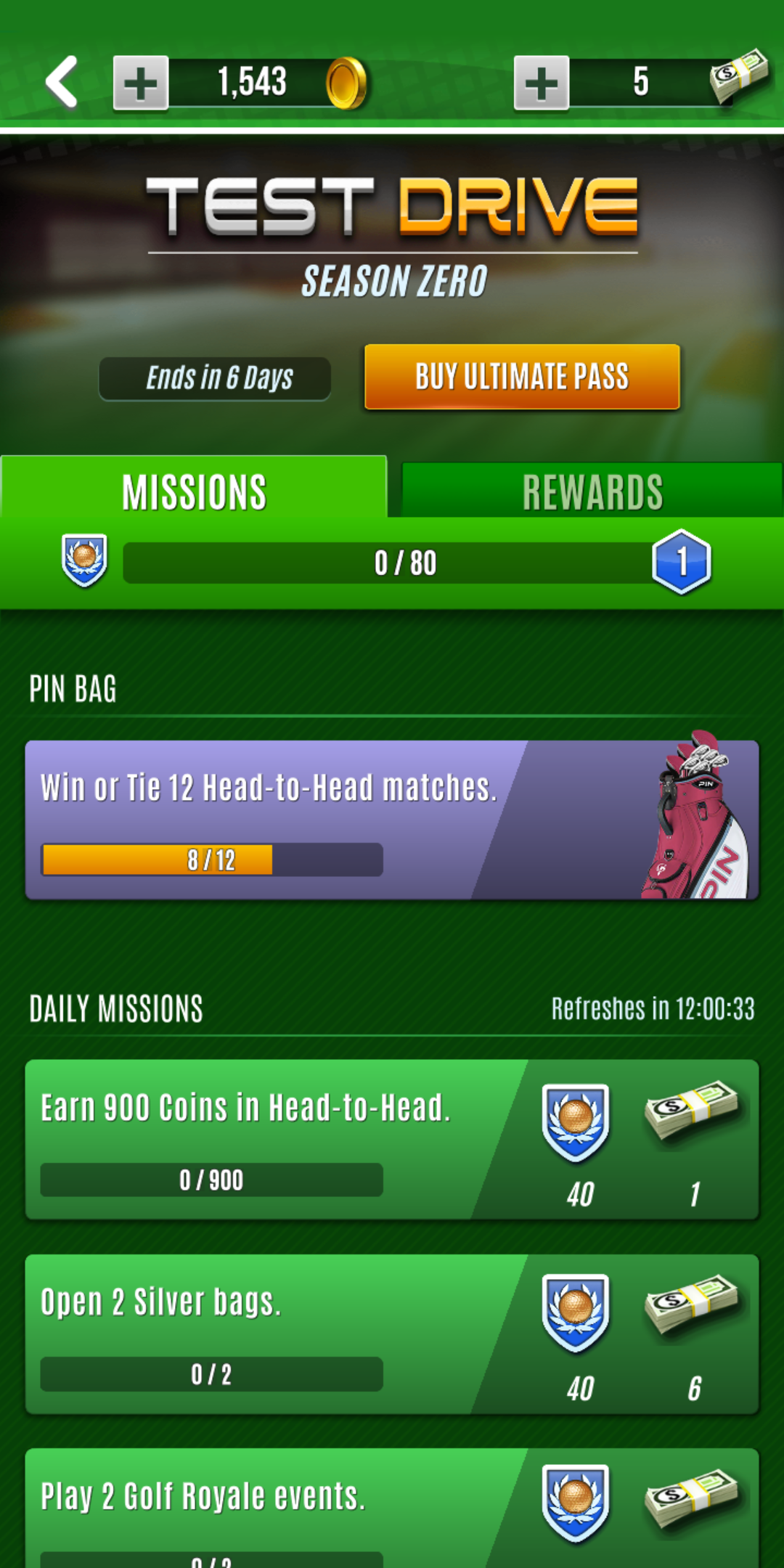 Furthermore, every time you win or tie 12 head-to-head games, you'll be notify during a match that your Ping Bag can now be claimed. If you press the notification, you'll open the bag as soon as the match ends.