The Ultimate Pass is a gateway to a reward structure based on a player's completion effort over the course of a season. Players can progress through the ranks of the Pass by acquiring Seasonal Points (SP), a new currency akin to experience points used to level up.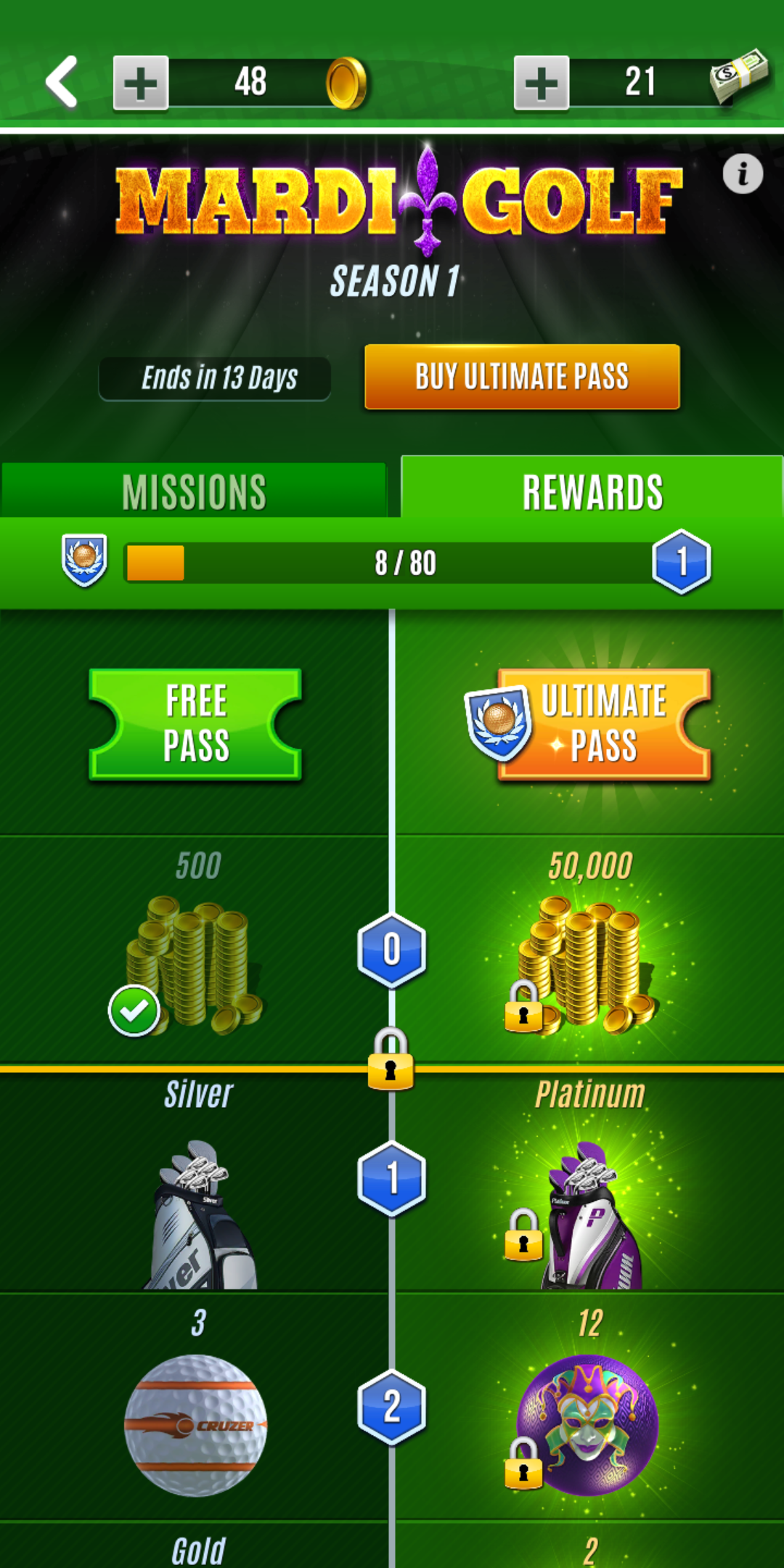 Players primarily receive SP through the new missions system, allowing players to budget their time in ways that they choose by completing specific tasks in order to receive a larger payout.
The Season Pass offers a set number of ranks of rewards, ranging from Golf Cash and Balls, to more elusive and high ranking mystery bags based on their current unlocked Tour level. Sprinkled into the rewards track periodically are brand new Head-to-Head (H2H) sponsorship tickets, allowing players to participate in a single H2H event at whatever Tour level they choose, for free.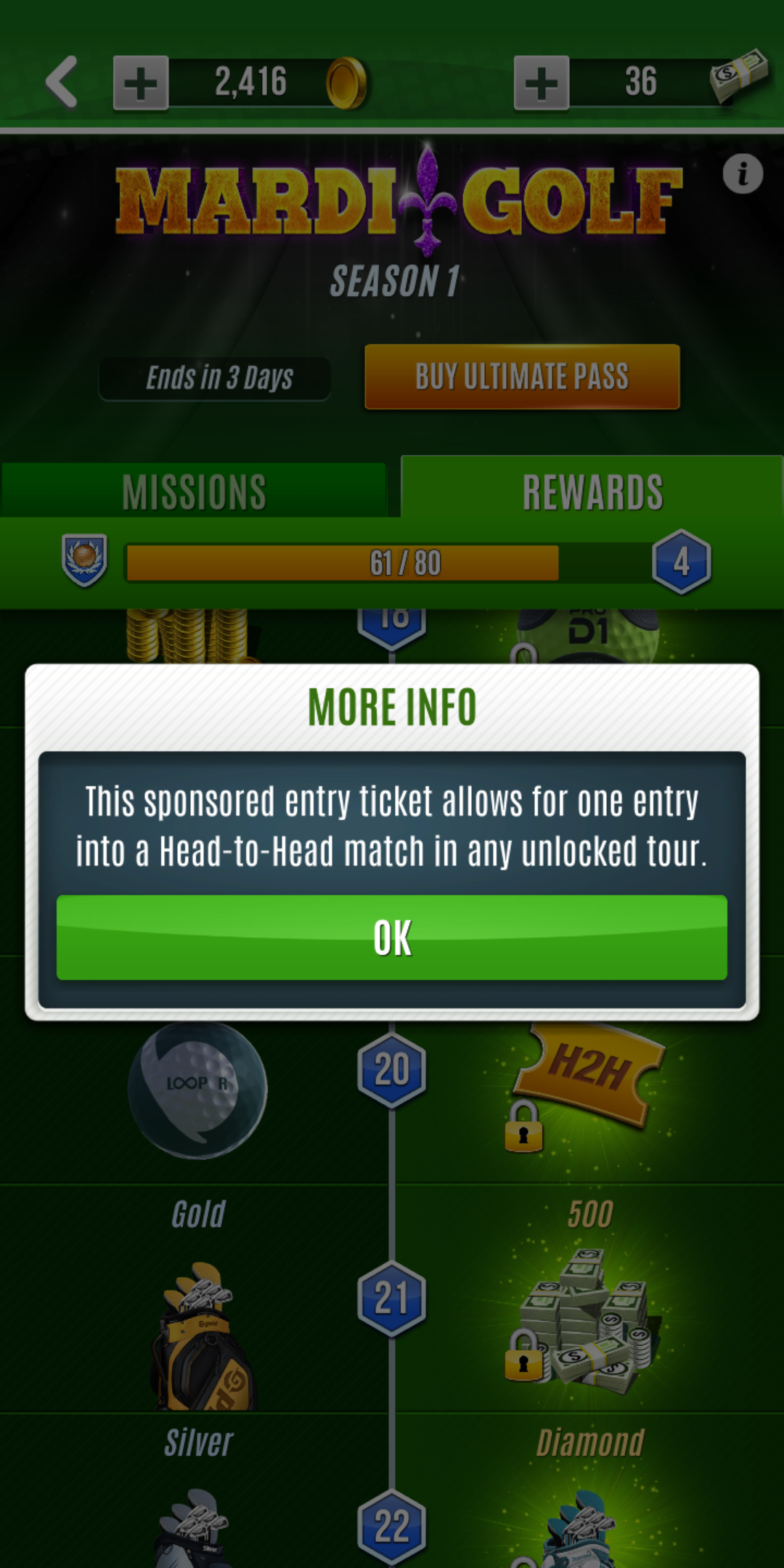 Each season of the Ultimate Pass also includes an extremely rare seasonally-themed ball that is only available in that specific season.
The Pass offers two separate reward tracks, with the free track available to all players. The Ultimate track is only available to those that purchase access through the Ultimate Pass. Beyond the visible rewards track are a pair of beneficial passive perks that activate the moment you purchase the Pass.

If you purchase the Ultimate Pass at any point during the season, the prizes that would have been unlocked become available
The unlock speeds for a player's mystery bag timers and pin bags rewarded from winning/tying H2H matches is increased by 1.5, lowering unlock timers dramatically and reducing the required amount of pins from 12 to 8 to unlock their rewards.

The Ultimate pass can be purchased in the Season Menu and the purchase is only valid for the current season.