Hello, golfer. With the introduction of Seasons many changes were added to Ultimate Golf .
Enter Head-2-Head Sponsorship tickets: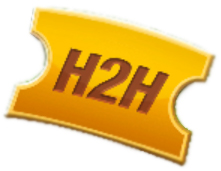 These tickets can be found sprinkled out throughout seasons and will allow you to play any tour you have access to without having to pay the entry fee.
The free season pass usually includes one single Head-2-Head ticket, but if you decide to purchase the Season Pass up to 7 H2H tickets to collect.