When submitting a request for support, some players may receive a reply with a different name.
This is because our systems use the name that was originally entered when you set up your email address, but do not worry - it's easy to change.
Simply go to the top right corner of our Knowledge base, click 'Sign in' and then 'Get a password'.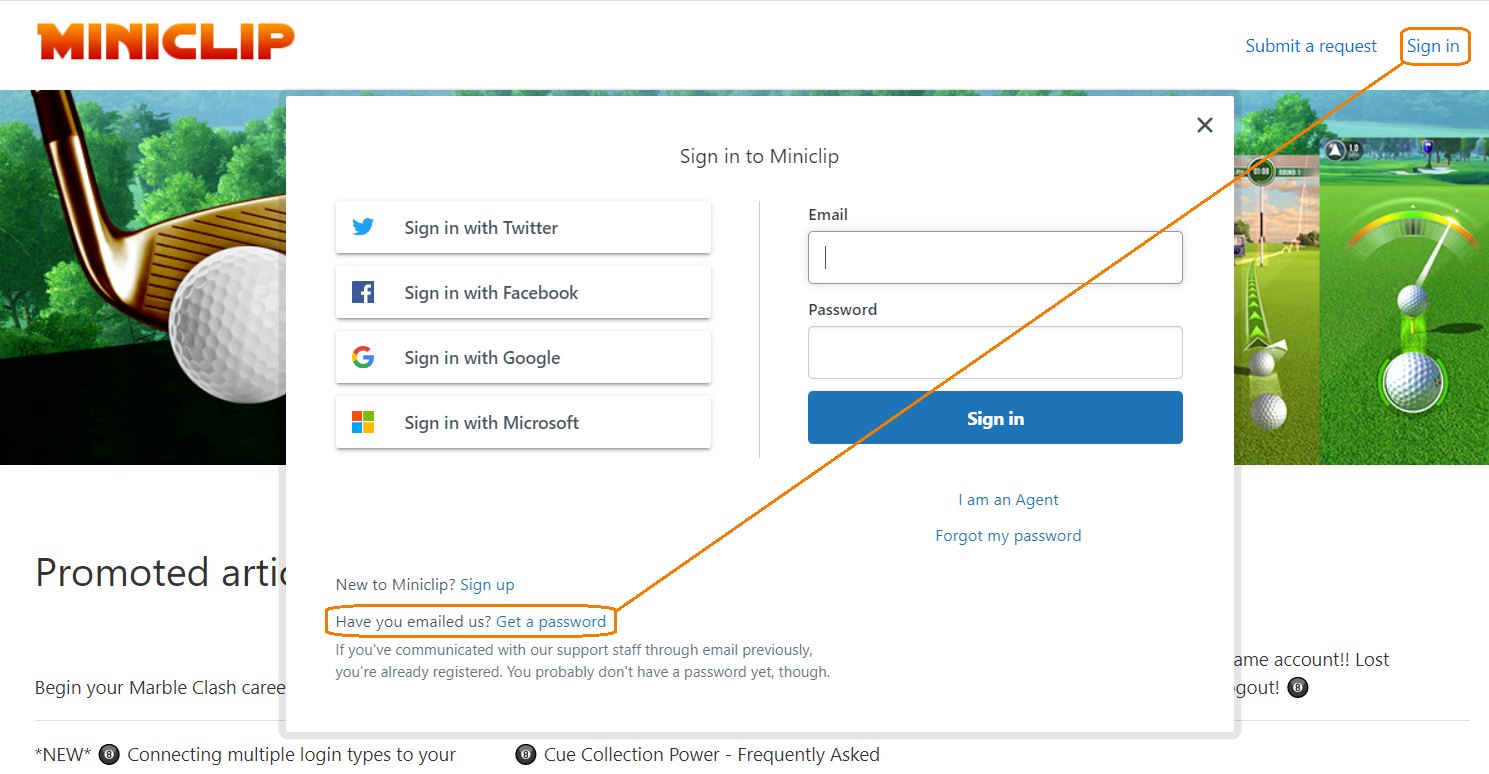 A prompt will appear so that you can enter your email address, and we can send you a link to set up a support account with us.
Follow the link in the email, and when you're choosing a password, you will also have the option to enter the name you would like us to call you.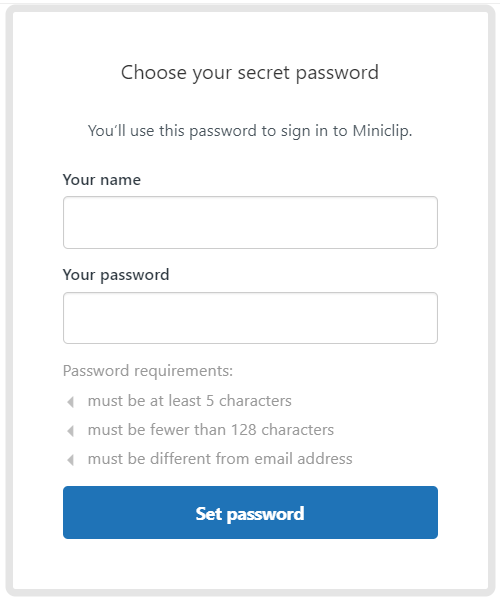 Click 'Set password' and you're done! All future emails from our support team will use the correct name.


If you would like to change it again in the future, you can do it at any time by clicking your name in the top right corner of our Knowledge Base and selecting 'My profile'.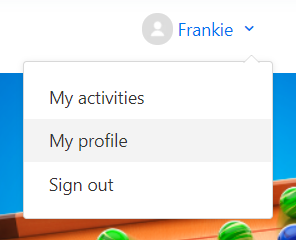 From there, you can 'Edit Profile' and keep us updated!

If you have any further questions about your support account with Miniclip, please feel free to submit a ticket and we'll be happy to help.