Hello everyone!
All the crates have guaranteed drops and those numbers are the total items that you can receive, you're not supposed to receive 55 different normal items or 11 unique epic items.
For instance, the Black Ops Crate has 55 items guaranteed, of which 11 are Epic and 16 are Rare items.
​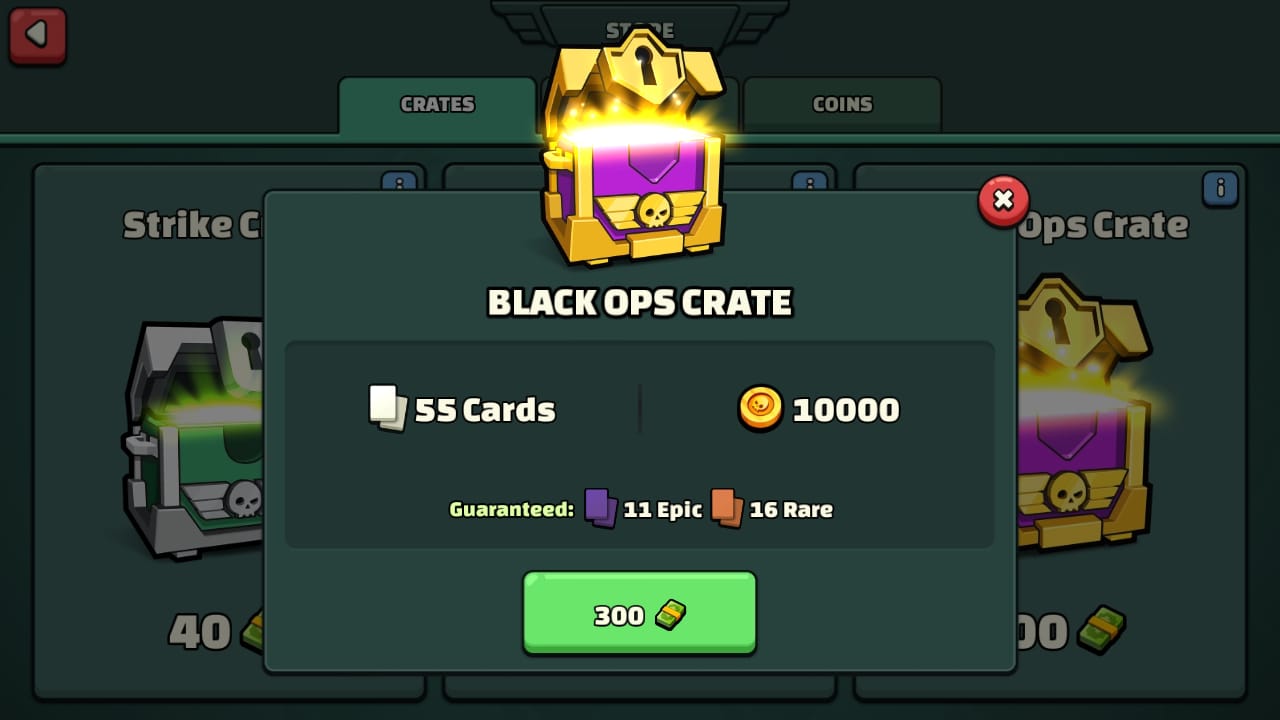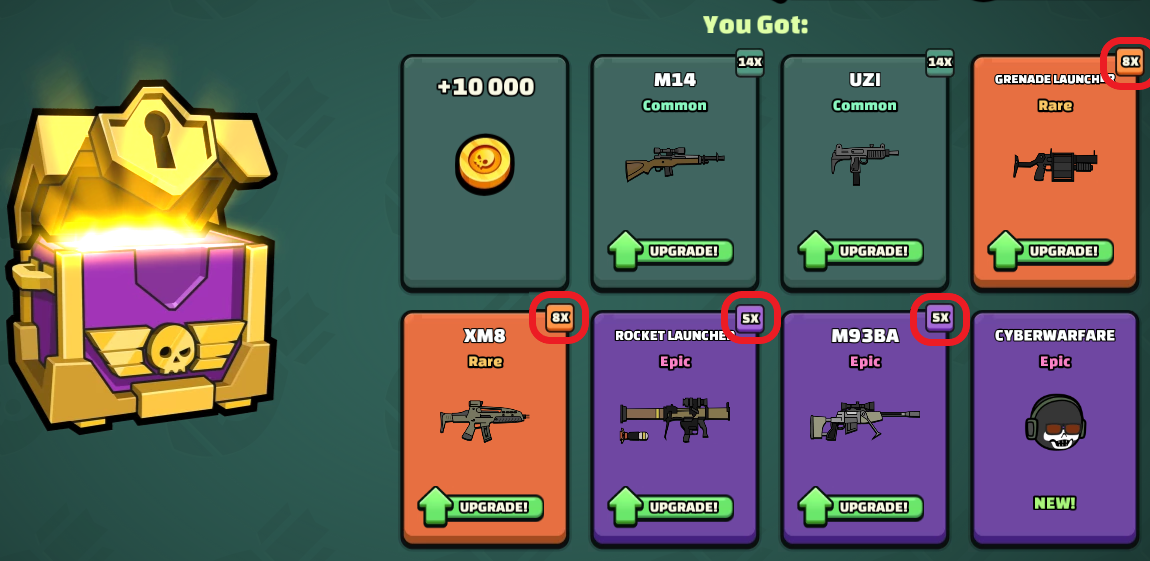 ​
​​
In the example, when opening the Black Ops Crate, you can see that you receive:
- Common: UZI (16 pieces) and M14 (16 pieces).
- Rare: Grenade Launcher (8 pieces ) and XM8 (8 pieces), for a total of 16 rare pieces
- Epic: Rocket Launcher (5 pieces), M93BA (5 pieces) and Cyberwarfare (1 piece), for a total of 11 epic pieces
If you add all the pieces it still gives the 55 items this specific crate promises to give (55 cards in total, with 11 epic and 16 rare guaranteed pieces).