Hi all! We have some information here about the range of minigames available in 8 Ball Pool. Take a break between games and relax with Lucky Shot, Spin and Win or a Scratcher!
Lucky Shot
Lucky Shot is a minigame that you can try for free once a day, where you need to hit a Gold Ball onto a target on the table to get rewards depending on where the Gold Ball lands! Aim carefully and work those angle shots!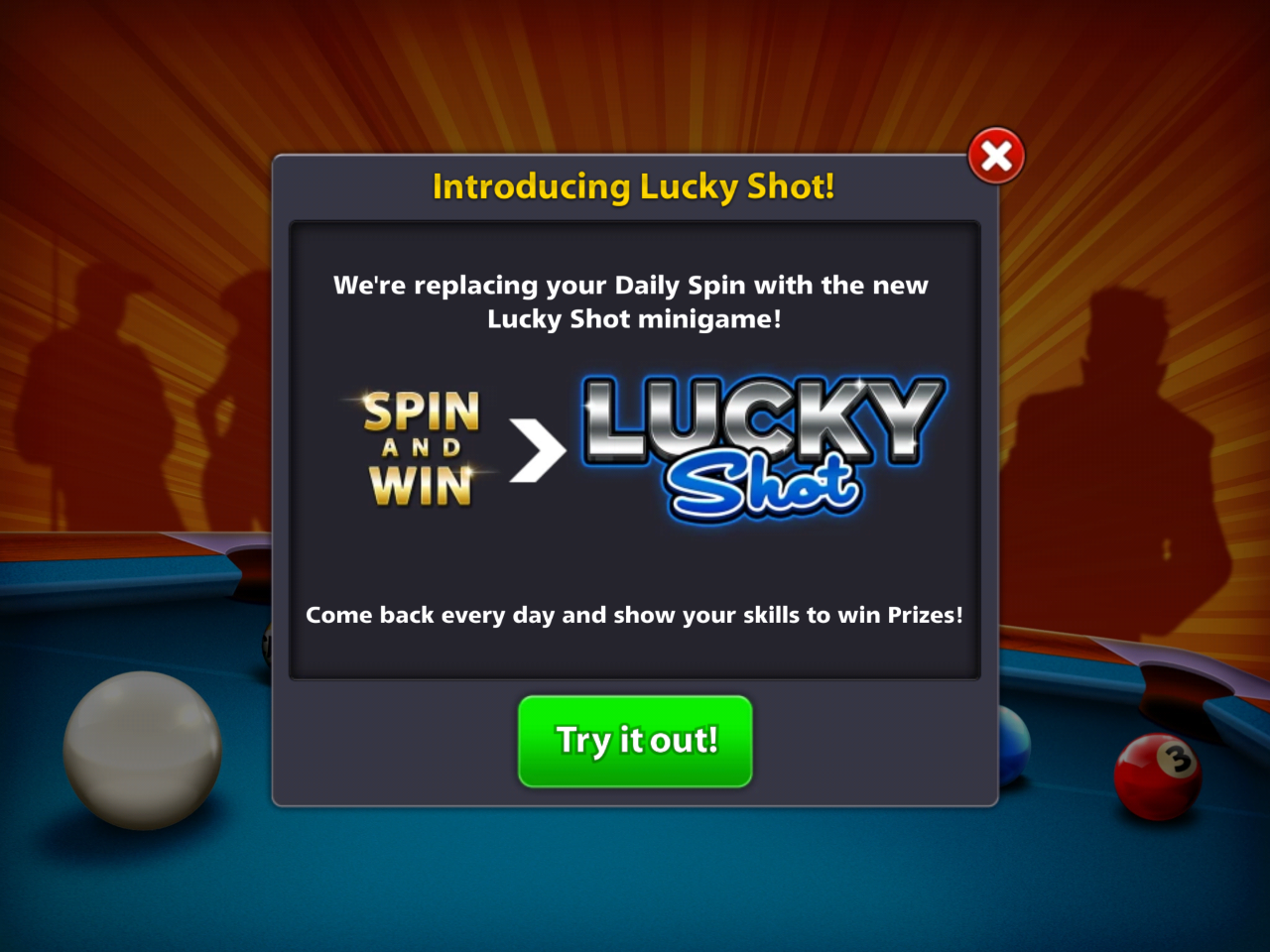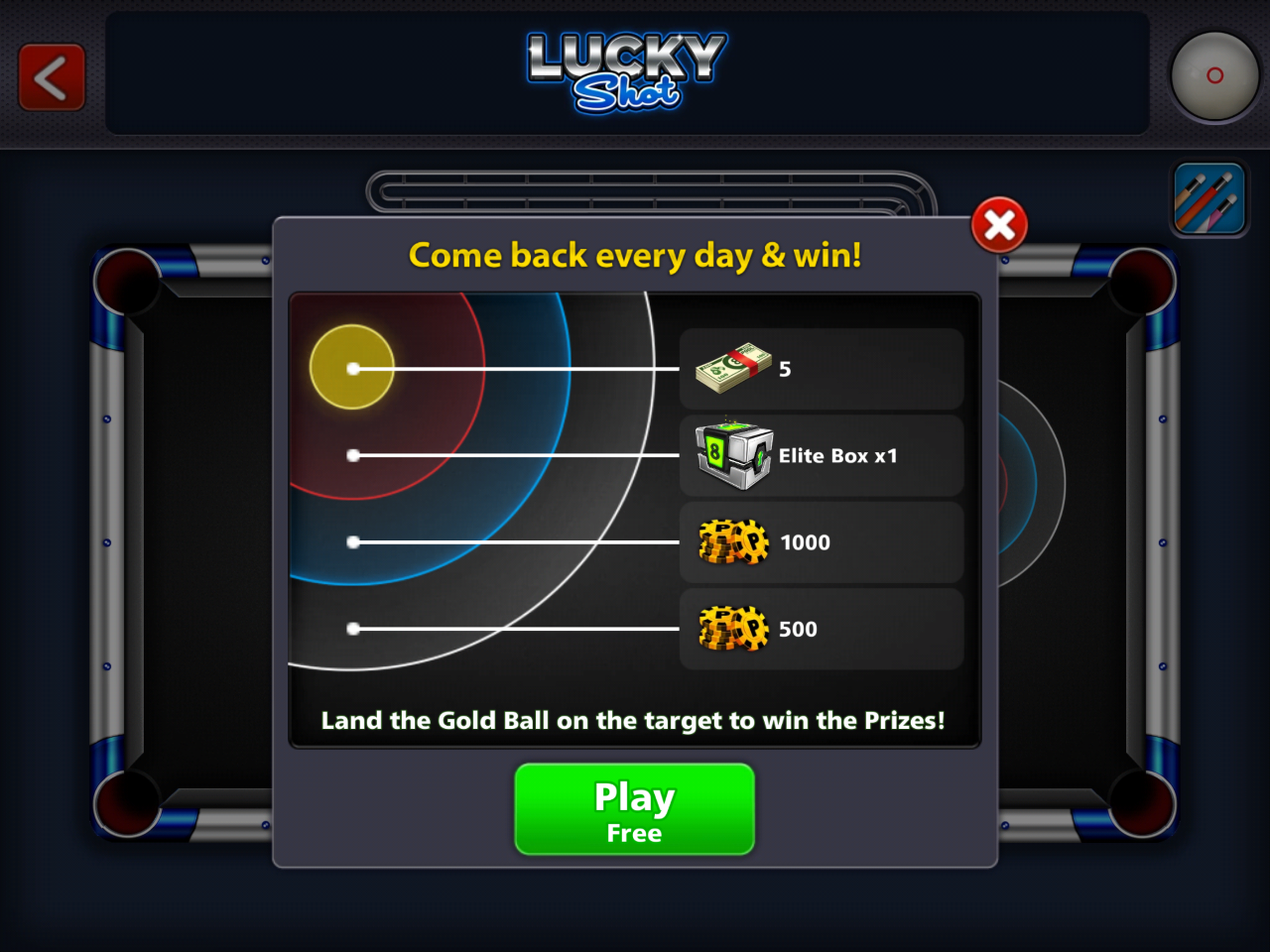 Playing a Lucky Shot gives access to Golden Shot, the same minigame but with better rewards and paid entry: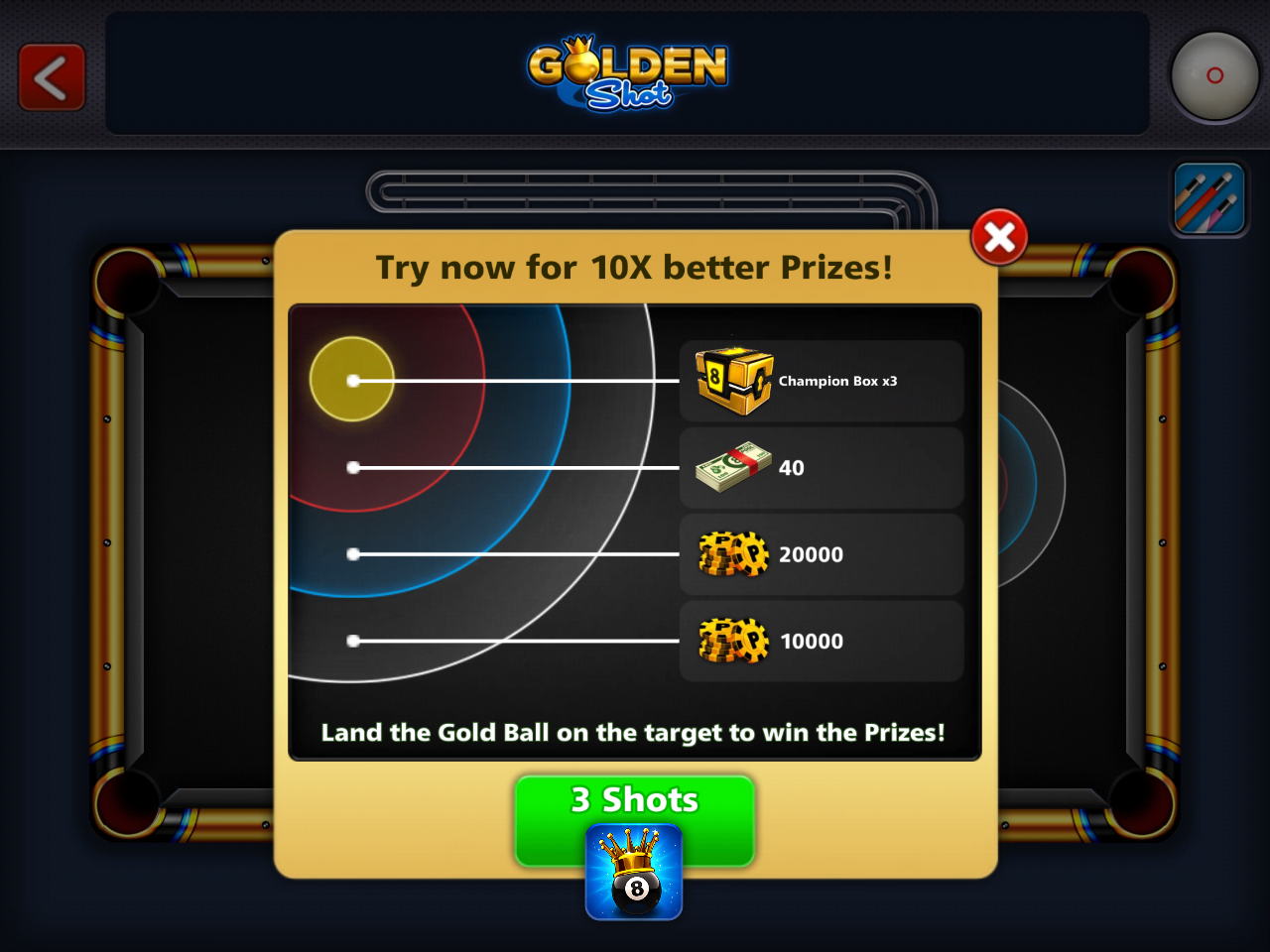 All you have to do now is harness all your amazing pool skills and aim for the centre prize!!
Good Luck(y) Shot!
Spin and Win
How Spin and Win works
Each day, when you log in, a Spin and Win window will appear in the game.
You then pull the lever and wait for the best!
If you have any issue or did not receive your prize, please refresh the page as this should fix the issue.

If after refreshing, your prize is still missing, please try clearing your cache.
Scratcher
A Scratcher works like a traditional scratch card. Simply scratch off each box and when you uncover the three matching items, you'll reveal your prize!