If you want to change your server you need to login into your account using a computer and access the settings panel. Please check the images below to see how to change your server.
Step 1: Click on the dented wheel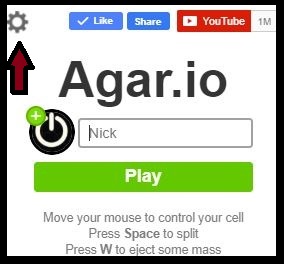 After clicking you will be presented with the settings panel. In it you will be able to change your country.
Step 2: Click on the country/continent selection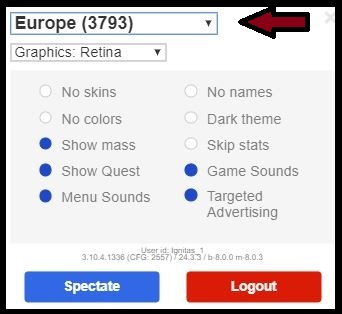 Step 3: Select your country/continent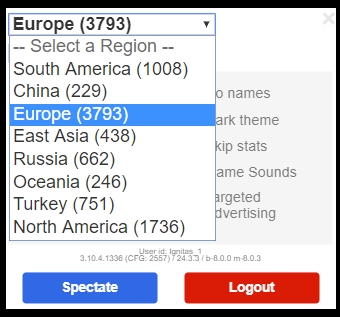 We are unable to change your server in our end. Also, you cannot change the server on a mobile device, only with a computer. 😉
Have fun and good luck in your Agar.io matches 😊.