How do I use Golf Balls?
A golf ball is required for each hole you play in Ultimate Golf! When you are on the course in aim mode, tap the golf ball icon in the lower left section of the screen. From here, tap "Swap Ball" and equip the ball you want to use for that hole. A fresh ball is required for every hole you play. The game will automatically use the same ball you have equipped for each hole played until you run out of that type of ball, or swap to a different ball. Every player in Ultimate Golf will have an unlimited supply of Basic golf balls. However, to better help your play and your success, you can choose to equip special balls that can improve your on-course play.
Where can I find my golf balls?
Your golf ball inventory is in the Golf Bag menu. Just tap "Golf Bag" from the bottom navigation bar on the Home Screen. The tap "Balls" in the upper right hand portion of the screen. Here you can review all the balls available in Ultimate Golf. Tap on a ball to review its attributes and/or to buy more balls with in-game cash.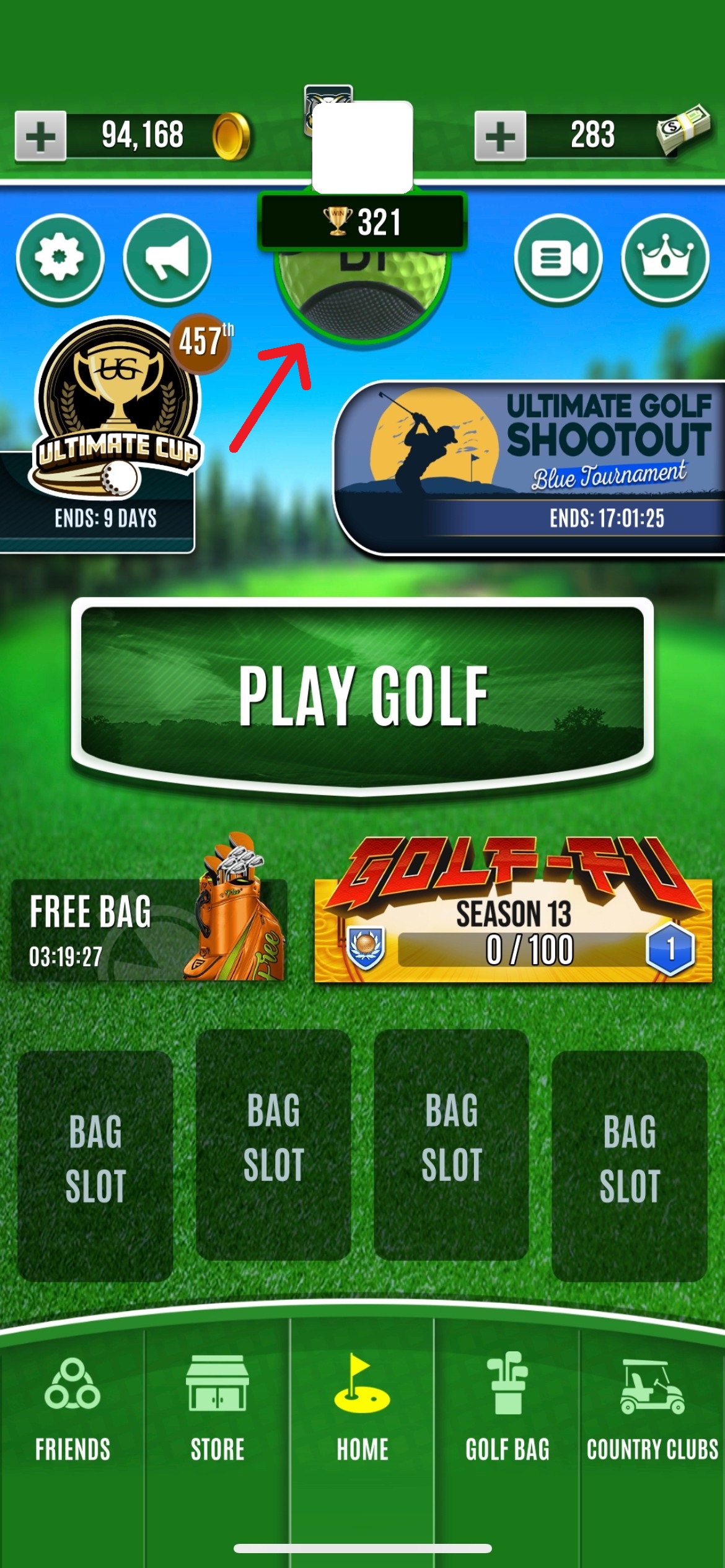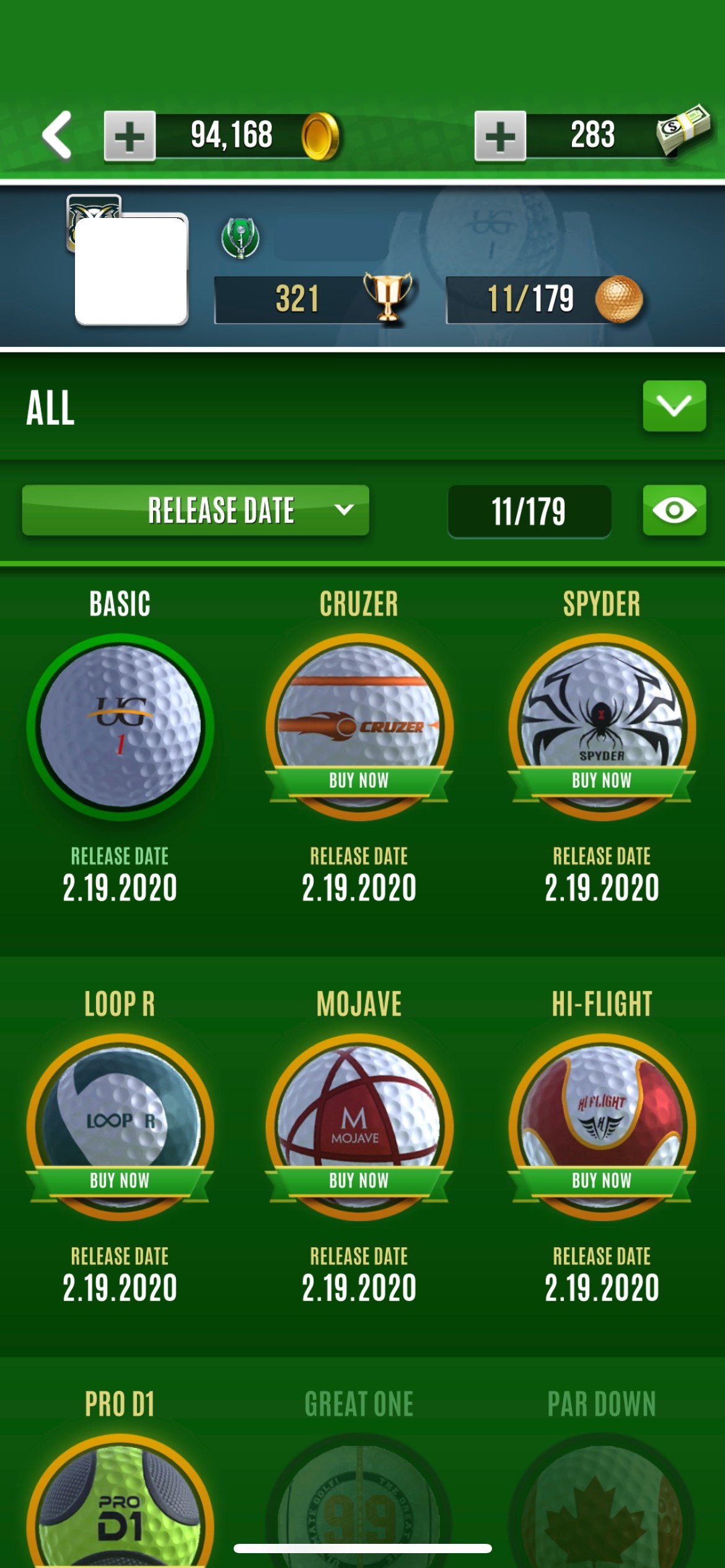 What kind of attributes do the balls have?
Each ball has unique attributes that can assist your play on the course. For example, some balls reduce the wind, making it easier to aim. Other balls increase the amount of topspin or sidespin that can be applied. Pick the ball that best matches your play style and you can quickly move to the top of the leaderboards!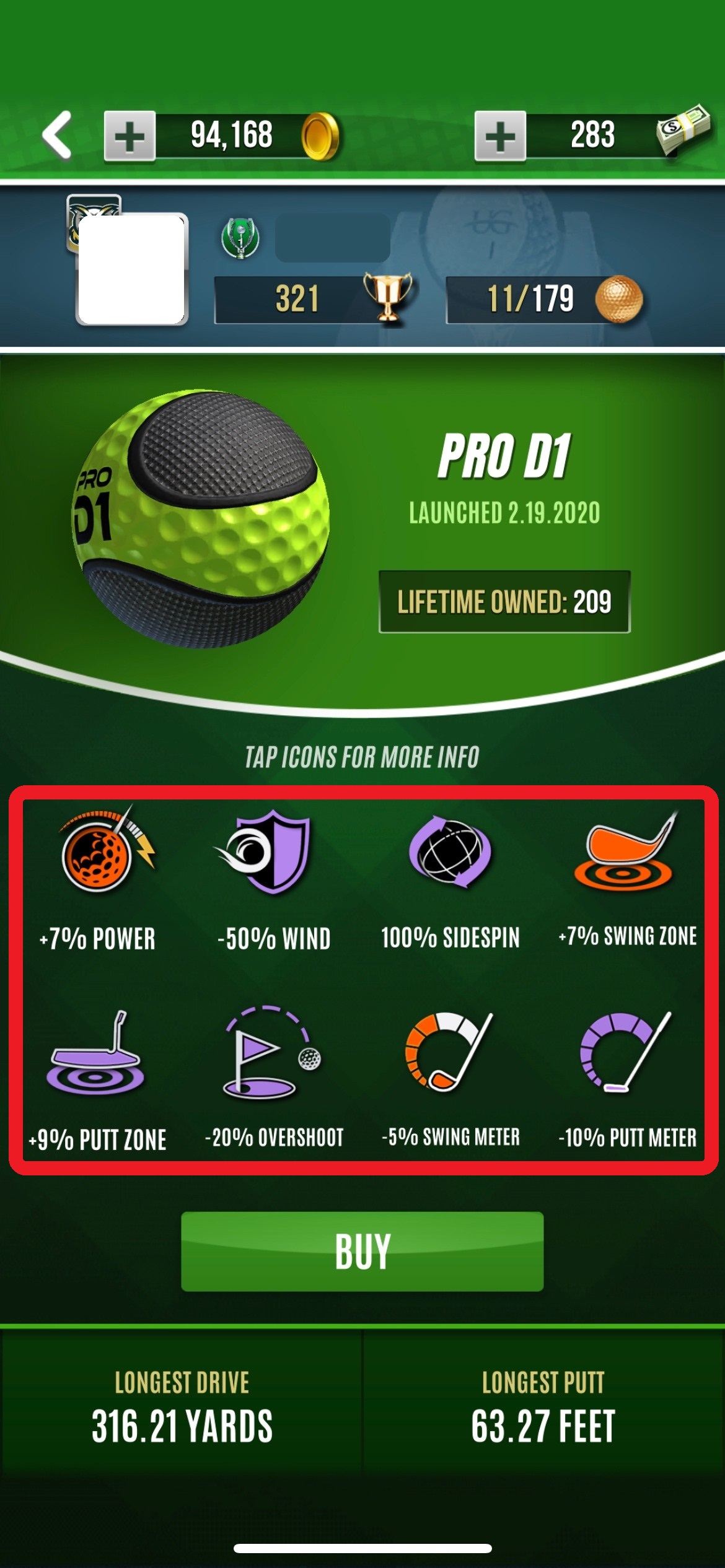 Also, here you can check all the Golf Balls released up until today!
For more information and tips about the game please check our forum: https://www.ultimategolf.zone/