Let the battle begin! Compete against players from around the world in a 3 round "Closest to the Pin" elimination event.
When can I play Golf Royale?
There are multiple Golf Royale events every day, each taking place at a scheduled time. Tap Play Golf and Royale to view when the next event is scheduled. You must choose the division you want to compete in before you enter a Royale.
Keep in mind, the higher the division, the harder the event settings (wind speed, meter speed, pin placement, etc.) but the higher the rewards. You are only eligible to play in divisions that you have reached in your weekly league (see the Crown Icon on the Home Menu for your current league status).
You will be able to enter the event 10 minutes before the event starts.
❗❗ Once you entered the event, make sure to stay in the event screen or enter it before the timer reaches 0.❗❗

If you forget to enter the event and are not ready to play as soon as the event starts, you will be automatically eliminated with a score of 0.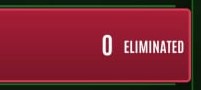 How do I win a Golf Royale?
In Golf Royale, you try to hit as many shots as you can as close to the pin as possible. You earn points based on how close you are to the pin on each shot.
No points are earned if you miss the green. Each round is timed.
The points you gain will be added to your total score for the round (top left of the screen). The bar on the right of the screen will show your current position in that round.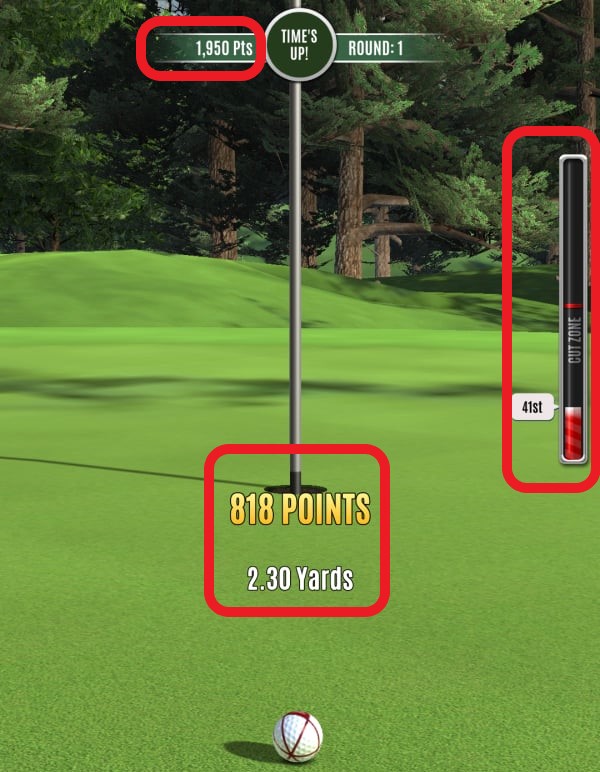 At the end of a round, if you rank high enough to make the cut, you'll advance to the next round. If you don't, you are eliminated and your event is over. The higher you finish the better your rewards will be.
Can I change the Ball in Golf Royale?

Yes, you can use non-basic balls while playing in the event. Select the ball you want to use from your Golf Bag before the event starts but bear in mind that one non-basic ball will be deducted per round! So in case the event has 3 rounds, you will consume 3 non-basic balls in total.

If you run out of non-basic balls during the event, you will be given a basic ball to play. You can also purchase balls within the event if you have enough cash.
For more information and tips about the game please check our forum: https://www.ultimategolf.zone/