In golf the winner is determined by the least amount of strokes a player needs to putt the ball. Unsurprisingly, ties are very frequent between top players.
When you and your opponent score the same points in the game you get to play a tie breaker.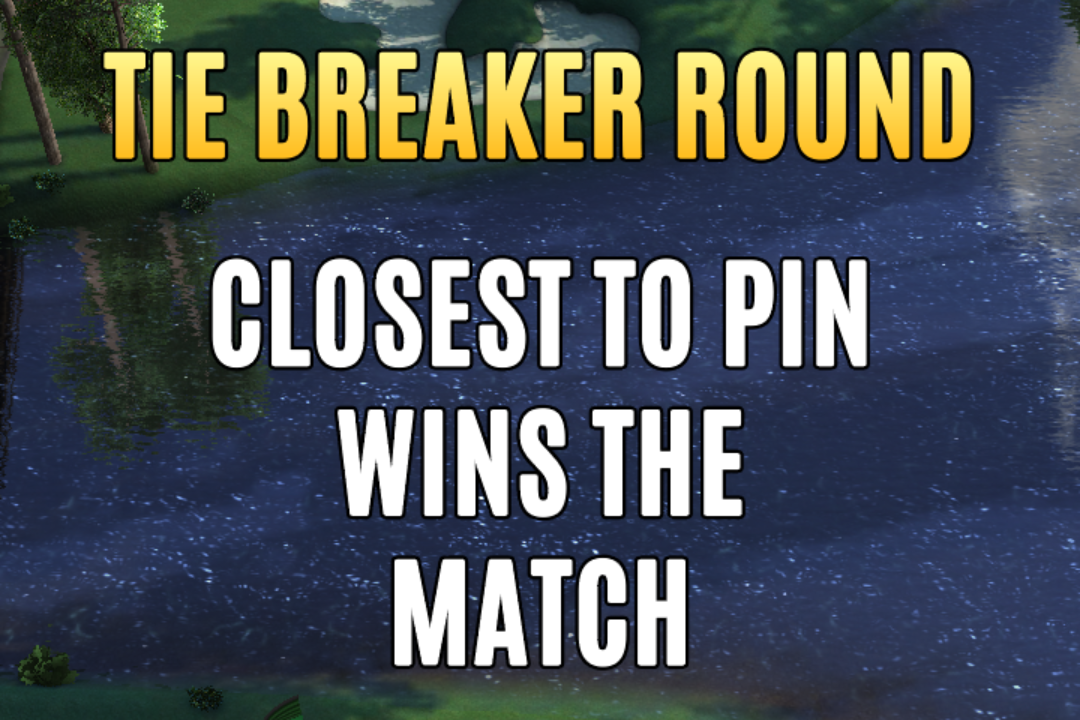 The player that is able to get the ball closer to the hole wins the tie-breaker.
Ultimate Golf only displays the distance between the ball and the hole up to two decimals. Nevertheless, it accurately measures the distance and determines the winner even if the display score is the same, like in the below example.

Hole In One
The player that score a hole-in-one automatically wins. For more about the unlikelihood of both players getting a hole in one we have prepared a small article on the subject.

Closer to the hole Out-of-bounds
If the one or both players send the golf ball out-of-bounds the game will still calculate the distance from the ball to the hole.
For more on Ultimate Golf keep coming back to this knowledge base and check our tips about the game at https://www.ultimategolf.zone/
Happy golfing!