Ultimate Golf offers realistic pro grade clubs for you to play.
To choose your golf clubs please select the "Golf Bag" tab from the main menu: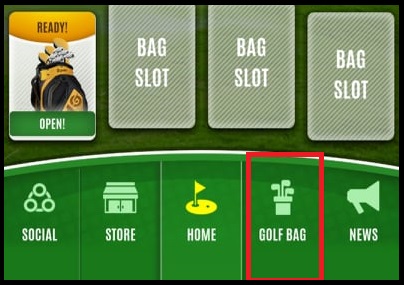 The clubs that you are currently using are listed across the top. Scrolling down the screen will give you the ability to review all available clubs for each club type.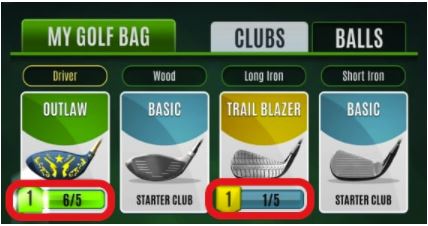 To change your Driver, select another driver that you own that is unlocked. That will bring up the club comparison screen. To select a new club, tap on the SELECT button.
While in the middle of a course clubs will be switched automatically according to distance you're from the hole. You can't choose between two golf clubs that work in the same distance.
This change happens automatically for you and your opponent.
Nobody has the ability to change the club during a game.
However, in tournaments you can switch clubs in your inventory by clicking the club icon. Do note this only changes clubs in their respective categories, meaning that you cannot switch between using, for instance, a driver and a long iron.
For more information and tips about the game please check our forum: https://www.ultimategolf.zone/