Football Battle – Touchdown! has just arrived! Join forces with your friends in this multiplayer football world and show everyone why you are the best team!

Attack, defend and score – place cards and gain valuable skills in the slots, attack your rivals and steal their experience. Can you score a touchdown?
🏈

How to Save Your Progression
In order to play Football Battle – Touchdown you will need to sign in with either a Facebook or a Google account. The game will save your progression automatically.
To change your account or logout, tap your profile picture on the top left corner of the screen and access the Settings cogwheel.
If, for some reason, you are unable to recover your account, please contact us at Miniclip Support . Make sure to select "Other Miniclip game" and then select Football Battle Touchdown in "Please choose the game".
🏈

How to Start a Match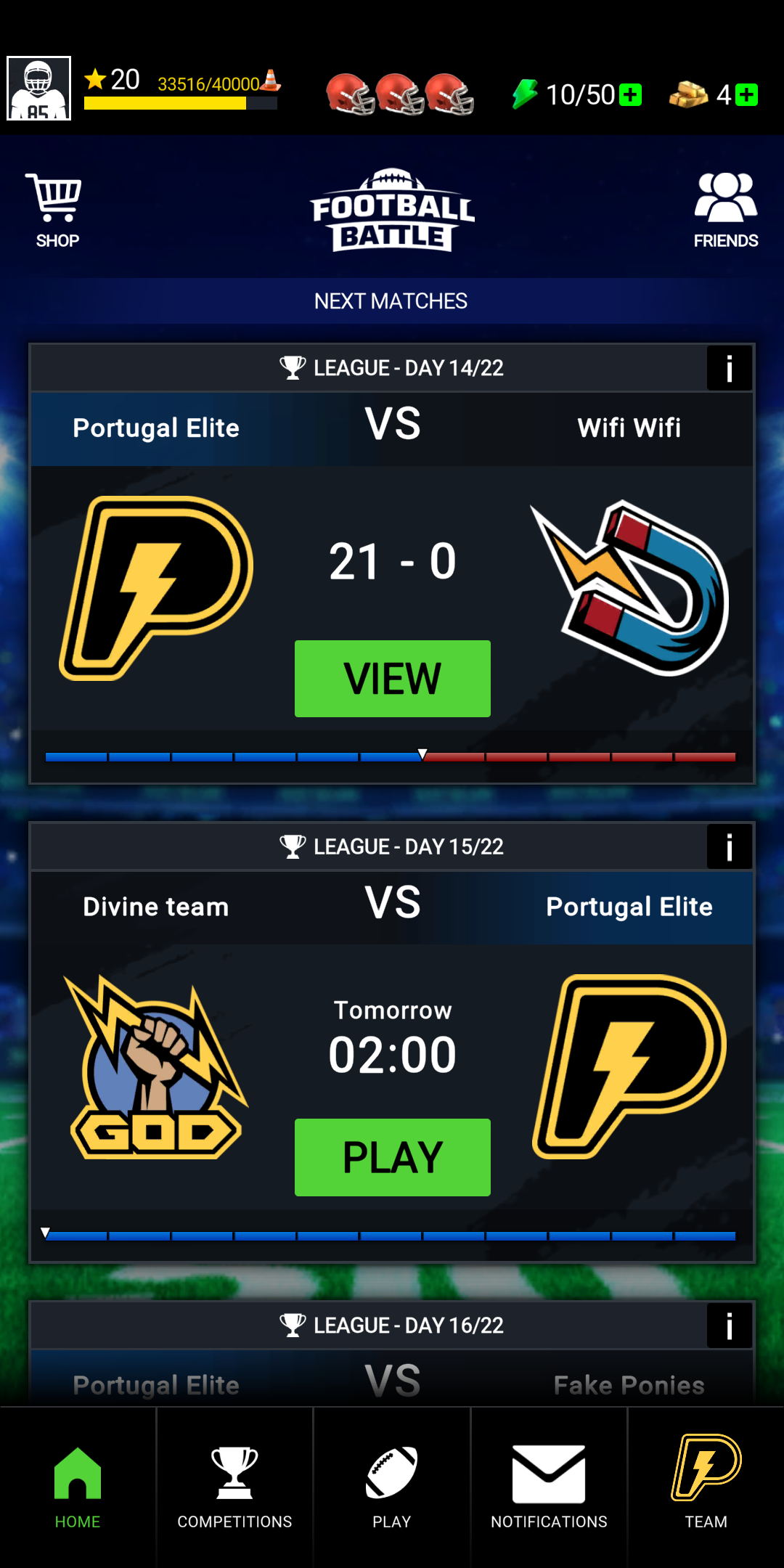 To start a match access the Play tab on the bottom of your screen.
You'll see your recently played matches you can collect rewards from and a recent match you can "View" in order to get a play-by-play.

You can Play any of these and upon accessing them you'll be shown an Attack Button. Tap it to enter the match and flip cards to gain ball possession, win experience, gold, energy and send gifts to your teammates. The more ball possession you conquer the more touchdowns you'll likely to score during the match.

Note: you do not actually need to play during the game.
Besides attacking, you can also Assist. The gameplay is the same as attacking but you get a specific bonus for your assistance.


🏈

How To Level Up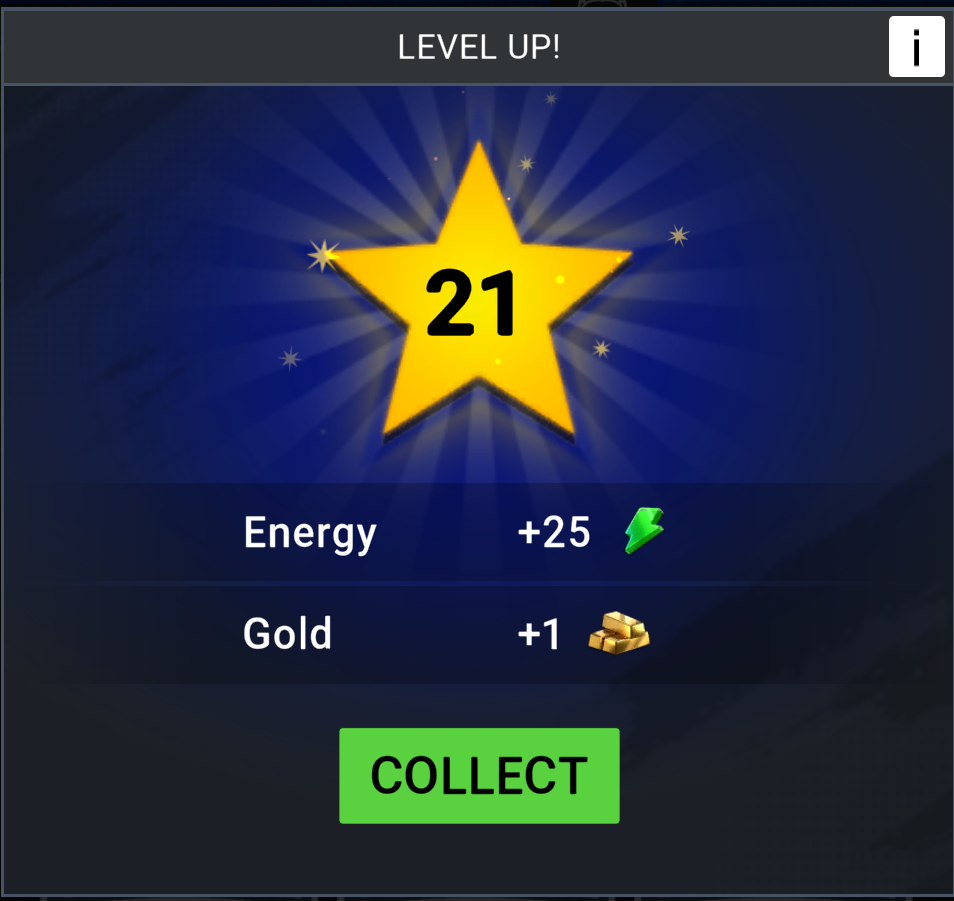 Practice makes perfect and the more you play the more you level up.

Levelling is done through collecting experience during a game. Each time a cone is flipped you earn experience. Flip 3 cones for an extra bonus.

Passing will also grant you a considerable amount of experience, especially if your pass gets through.

Each time you level up, you receive Gold and 25 energies. The higher your level, the more amount of experience you receive per cone. However, each level requires a bit more experience each time.
🏈

How to give and collect gifts

During a match, once you matched 3 gift icons, you'll be able to help one player of your choice by sending them a predetermined gift, which will contain some in-game currency, experience, or items.
To send them a gift, just tap on the player of your choice and the game will deliver the gift to their inbox.
Other players can send you gifts too, you'll be able to find them in your Notification section where you need to click on "COLLECT" for the items to be credited in your account.

🏈

What is gold
Gold is the basic currency in-game.
You can use it to purchase energy if you run out during a match or you can gift it to other players if you need to help them.

If during a match while using either the x2 or the x3 Energy multiplier you get three gold cards, you will receive just tone gold and either one or two energies.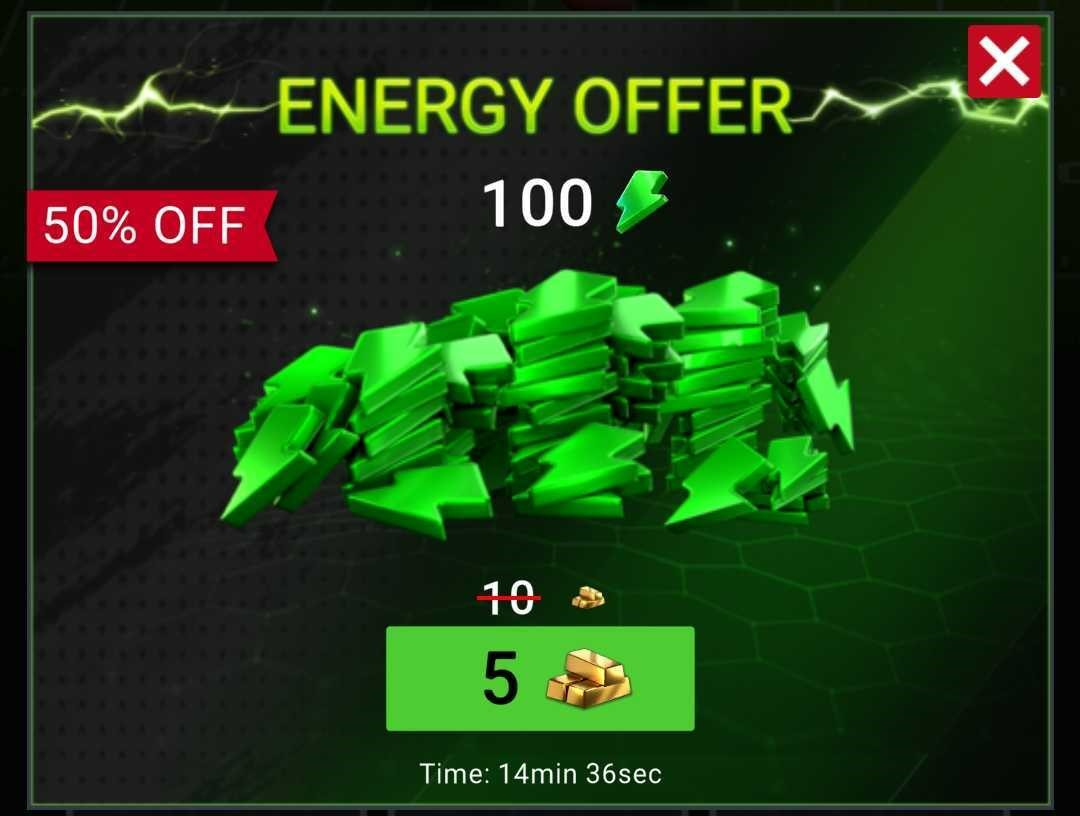 🏈

What is Energy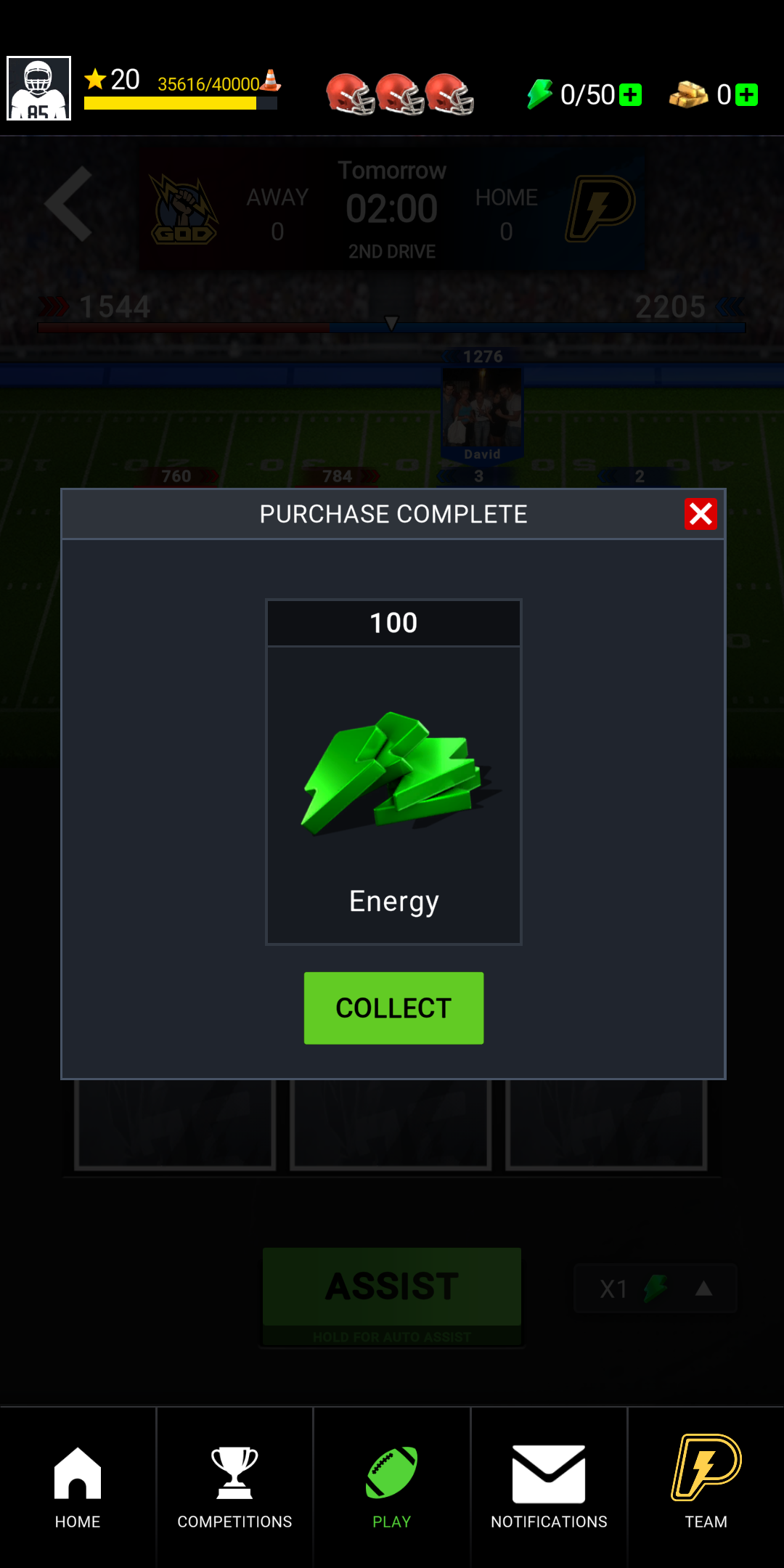 Energy is the consumable that allows you to keep making plays.

Each play will consume at least one energy. If you choose, you can increase it to 3 energies per play. This will multiply the amount of the rewards as well.

Energy can be purchased by spending Gold in the Shop.

There is no maximum amount but after 50 energies, your free Energy will become full. Keep playing to collect more free Energy in the Shop.
🏈

What are Helmets?
Helmets are an in-game item that you can find during matches.
Once you collect three helmets in a round, one Energy will be added in the upper bar, next to your experience, to make up for how many energies you expended.
Helmets will be used to block an opponent's attack.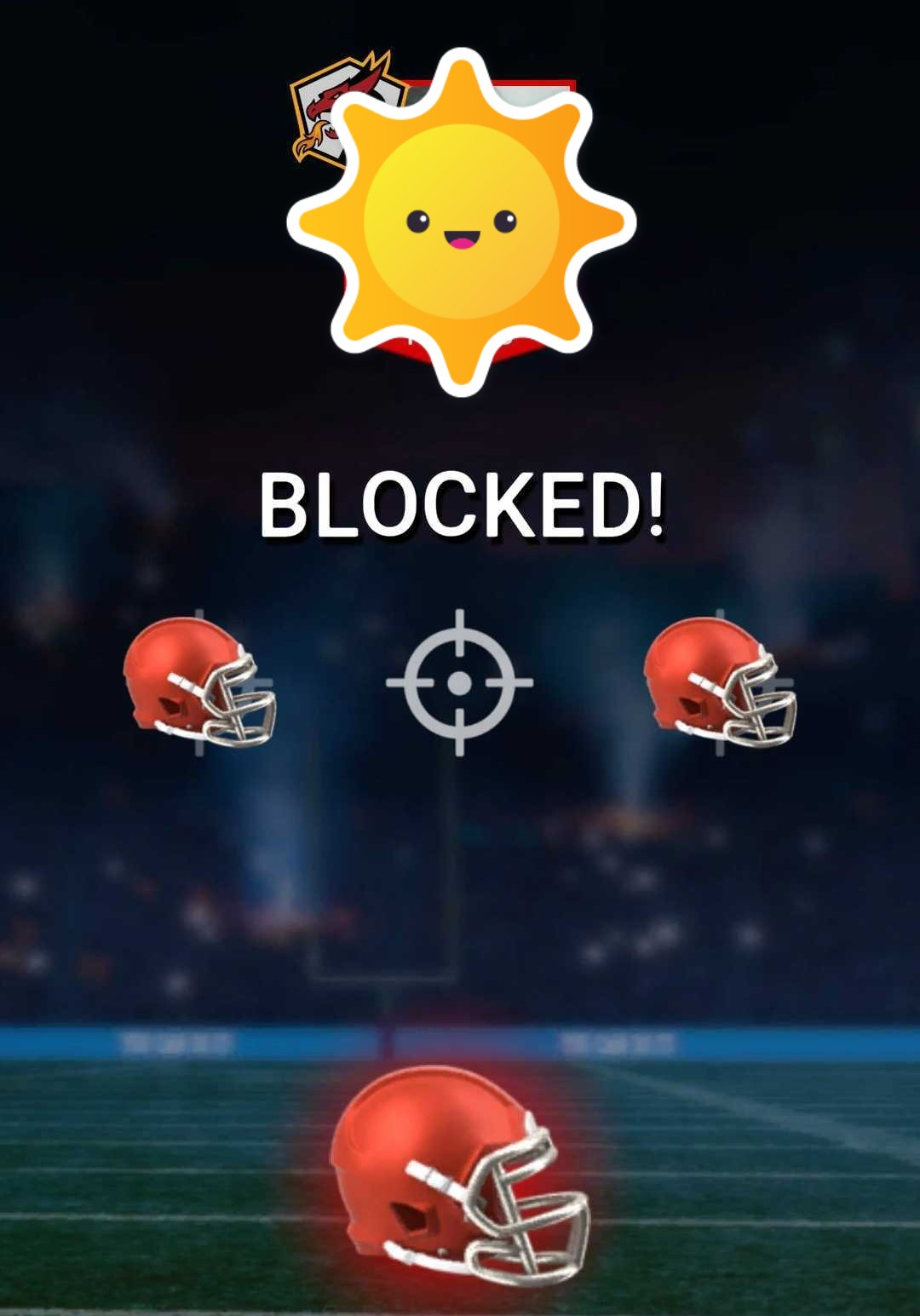 🏈

What Are Competitions?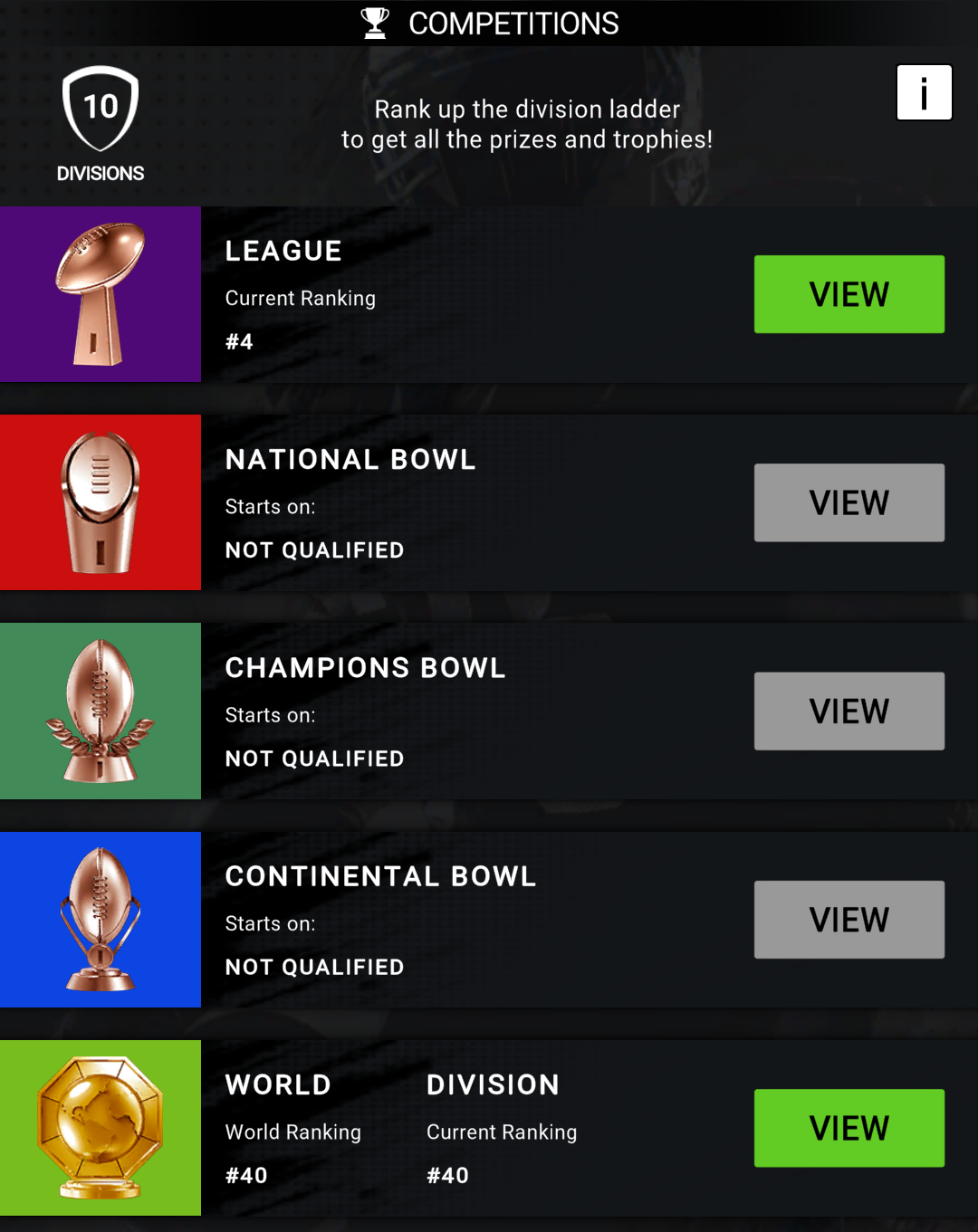 Competitions are where you earn additional items and rack up the wins to climb the leaderboards against other teams.

You don't need to apply for any of the competitions, but some of them are dependent on your placing in other competitions in order to qualify.

You have the following competitions:
League
National Bowl
Champions Bowl
Continental Bowl
World

Play in all the leagues in your current division and collect your rewards after the games!