🏐 Download Volleyball Arena HERE! 🏐
Complete the tutorial
Even a champion needs some practice! Which is why the game starts off with this which will help you get better acquainted with the game controllers.
Your adventure begins!
After the tutorial, you will be able to start playing against other players and show your true strength!
But before that: make sure you save your account by connecting it to Facebook (Android and iOS devices) or Apple ID (iOS devices only). This way you won't risk losing all your game progress!
Check this article to see how to save your account:Why and How to upgrade a Guest Account?💾
Here's a quick view of the Main Menu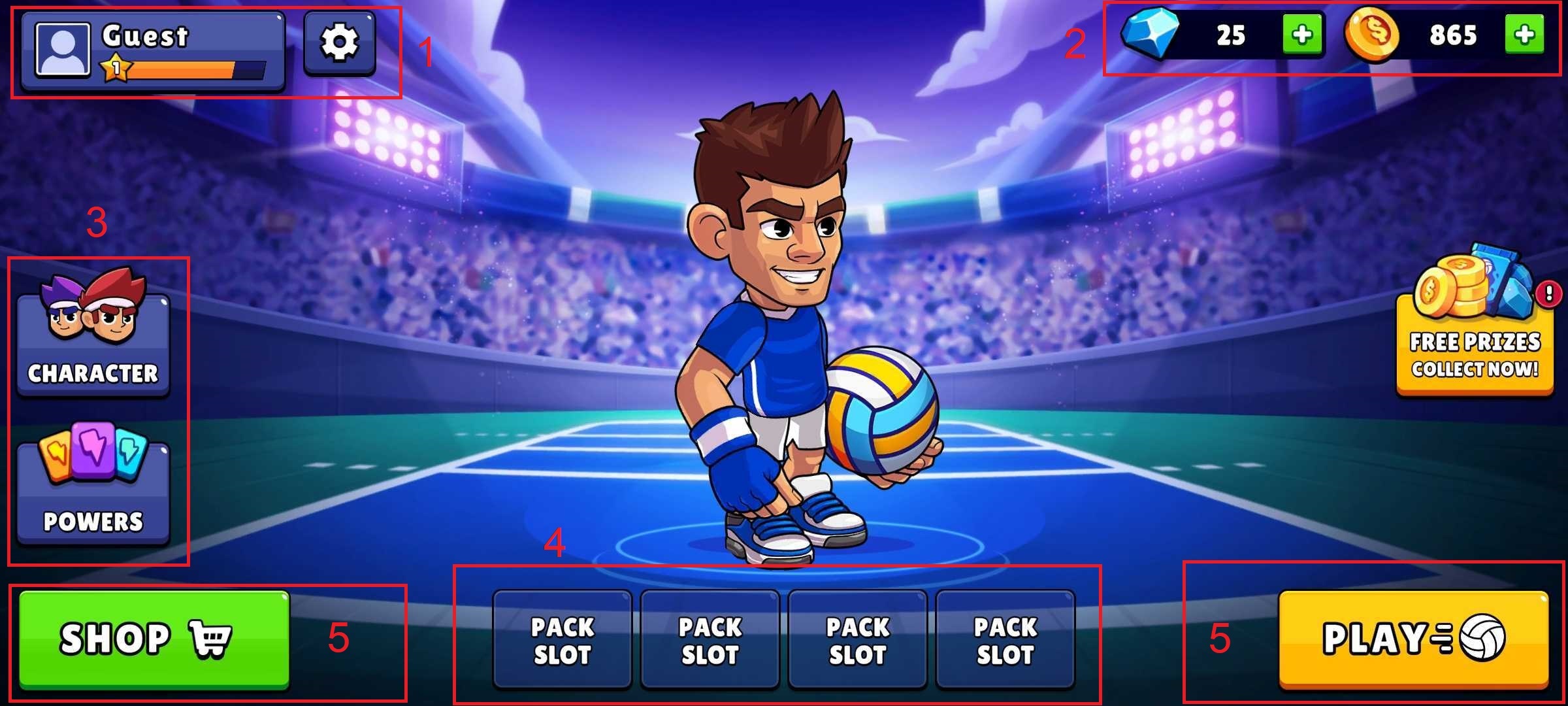 Your Player Name and Avatar, XP (experience points) and Settings

Your in-game currency balance: Gems and Coins

Character (to check your collection of players and equipment you have gathered) and Powers (special abilities you can use during a match)

General rewards that you can earn in the game such as the packs (after winning a match)

SHOP (bottom left) will take you to the game Store and PLAY (bottom right) will allow you to start a match against other players!
Let's play a match!
In the main menu, tap on "PLAY" to start a match!
You will be able to start a match in different Arenas (you can unlock new arenas by leveling up). Each Arena has different:
Entry costs:

the amount of coins you need to pay in order to participate in the match

Prizes:

the amount of coins you will receive in case of victory!
Make sure you choose the right Arena for your skills! The highest the Arena the more challenging the match will be.
Try to practice and play in the lowest Arena until you feel comfortable enough to move to the next one!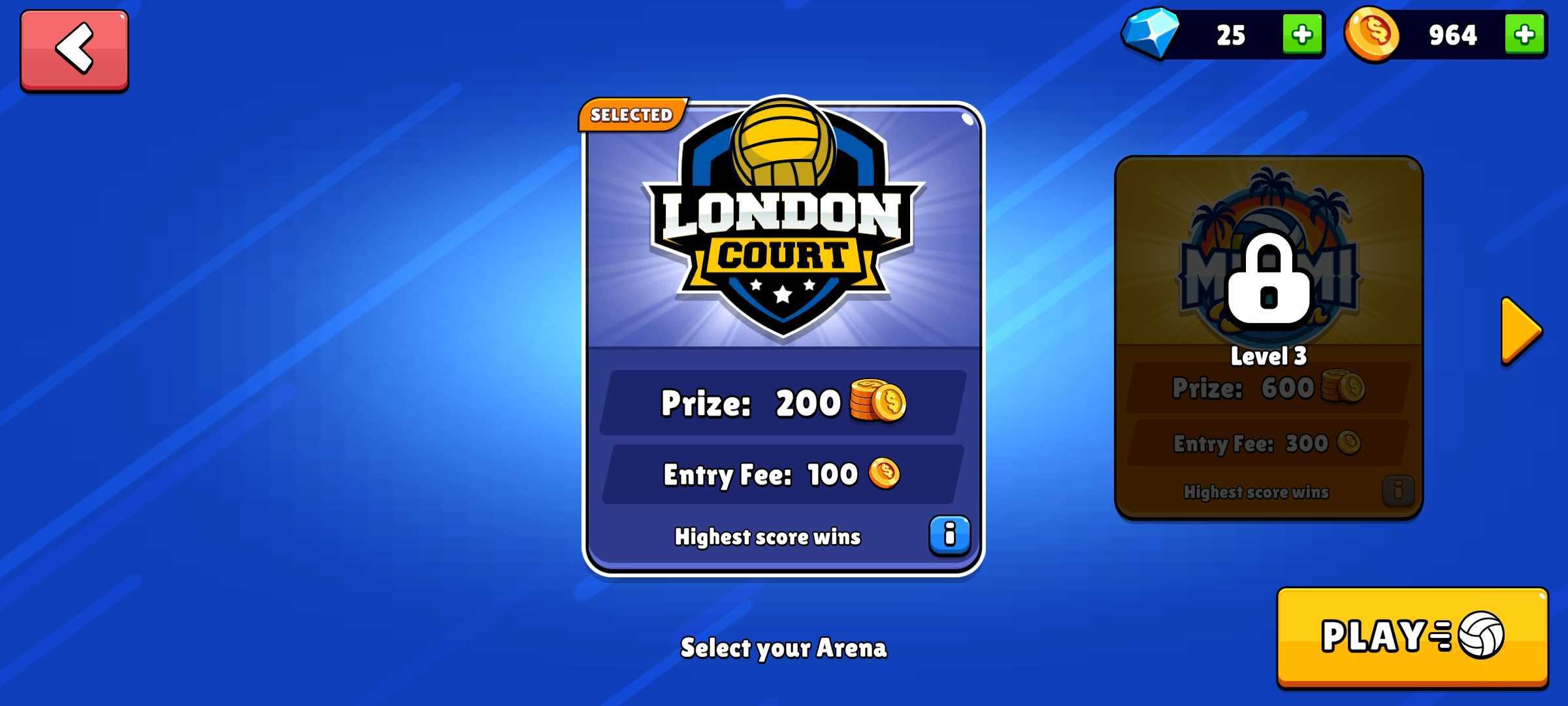 How can I get more Characters, upgrade the ones I already have and customise them?
When opening a pack you will get various rewards, depending on the pack rarity.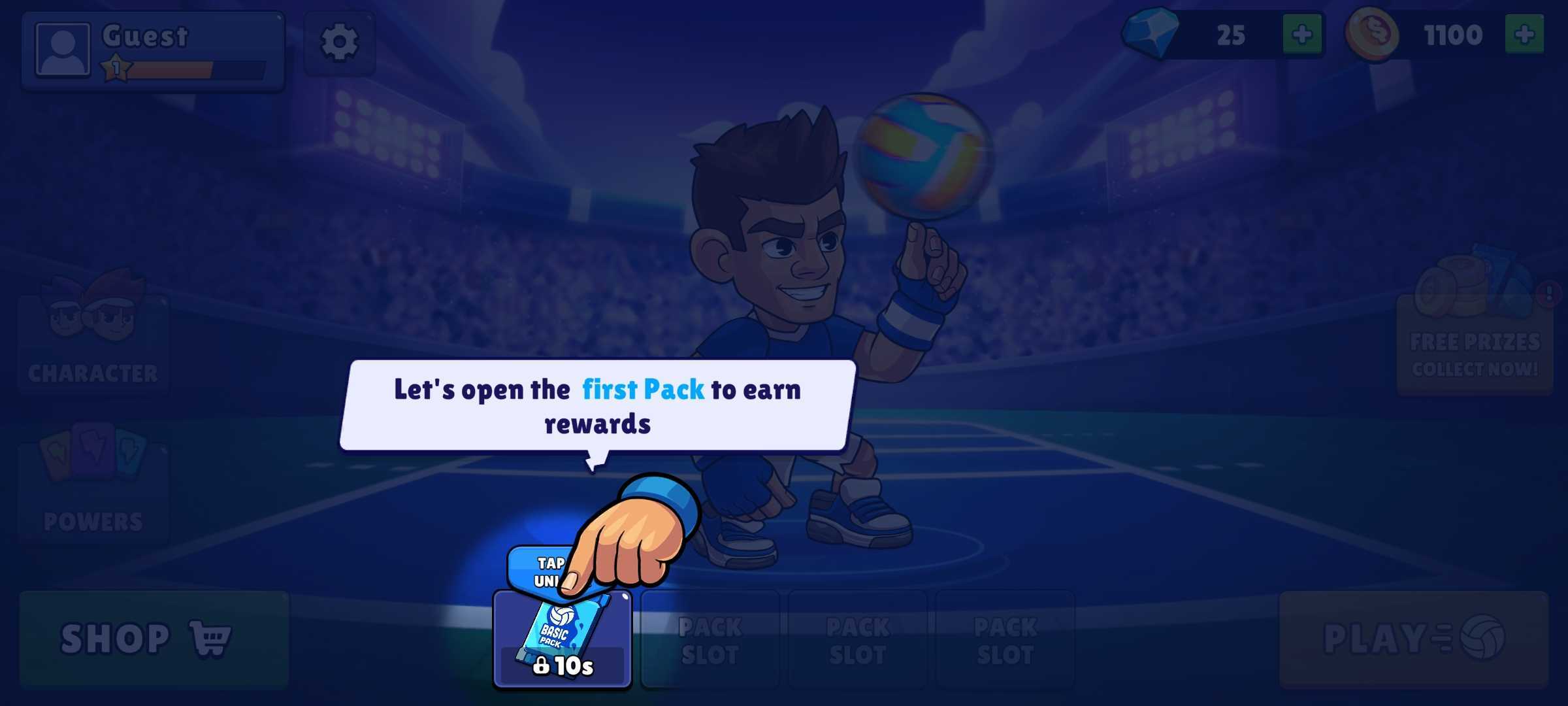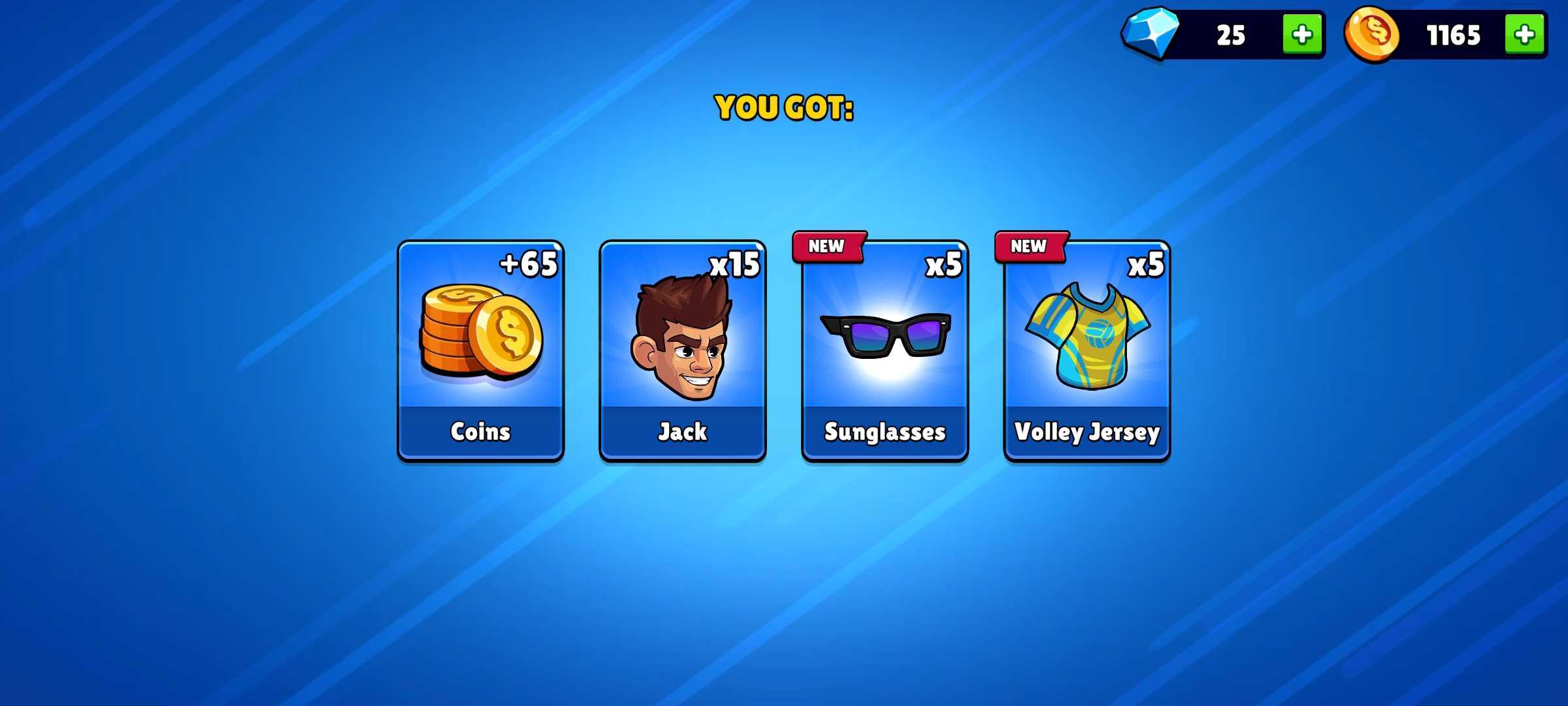 To upgrade your Characters or get new ones, you will need to collect the amount of cards and coins needed. Each upgrade will increase your Character's abilities and change their gameplay.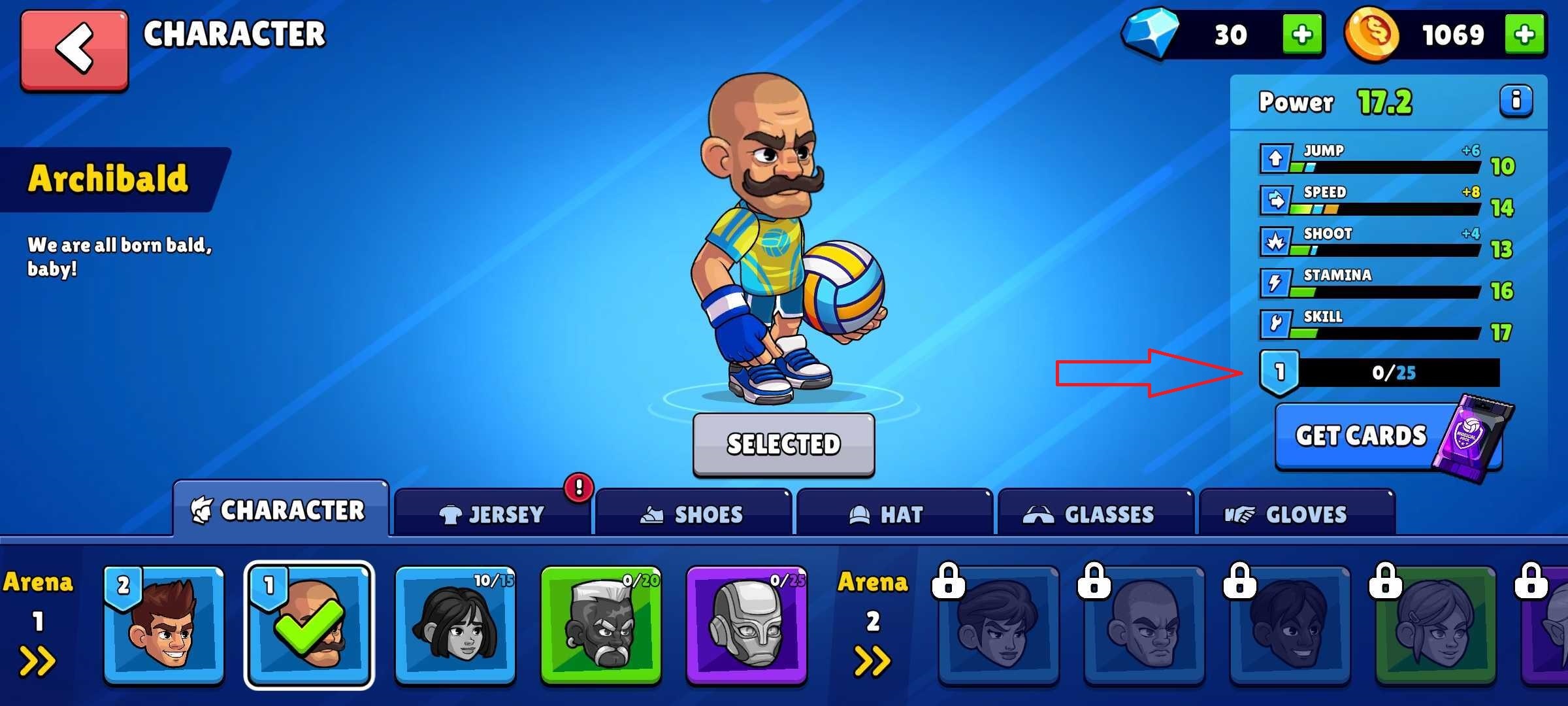 Good luck on the Arena! 🏐


Have you tried our other games? Click here for the list of active Miniclip Games!🎮
⏫ Go back to the top of the article
Go Back to Volleyball Arena Main Help Center Page
If you still have any doubts, please feel reach out to us via the contact link below!