The Android version of Spades Masters was a card game created by Yallaplay and published by Miniclip until July 2023.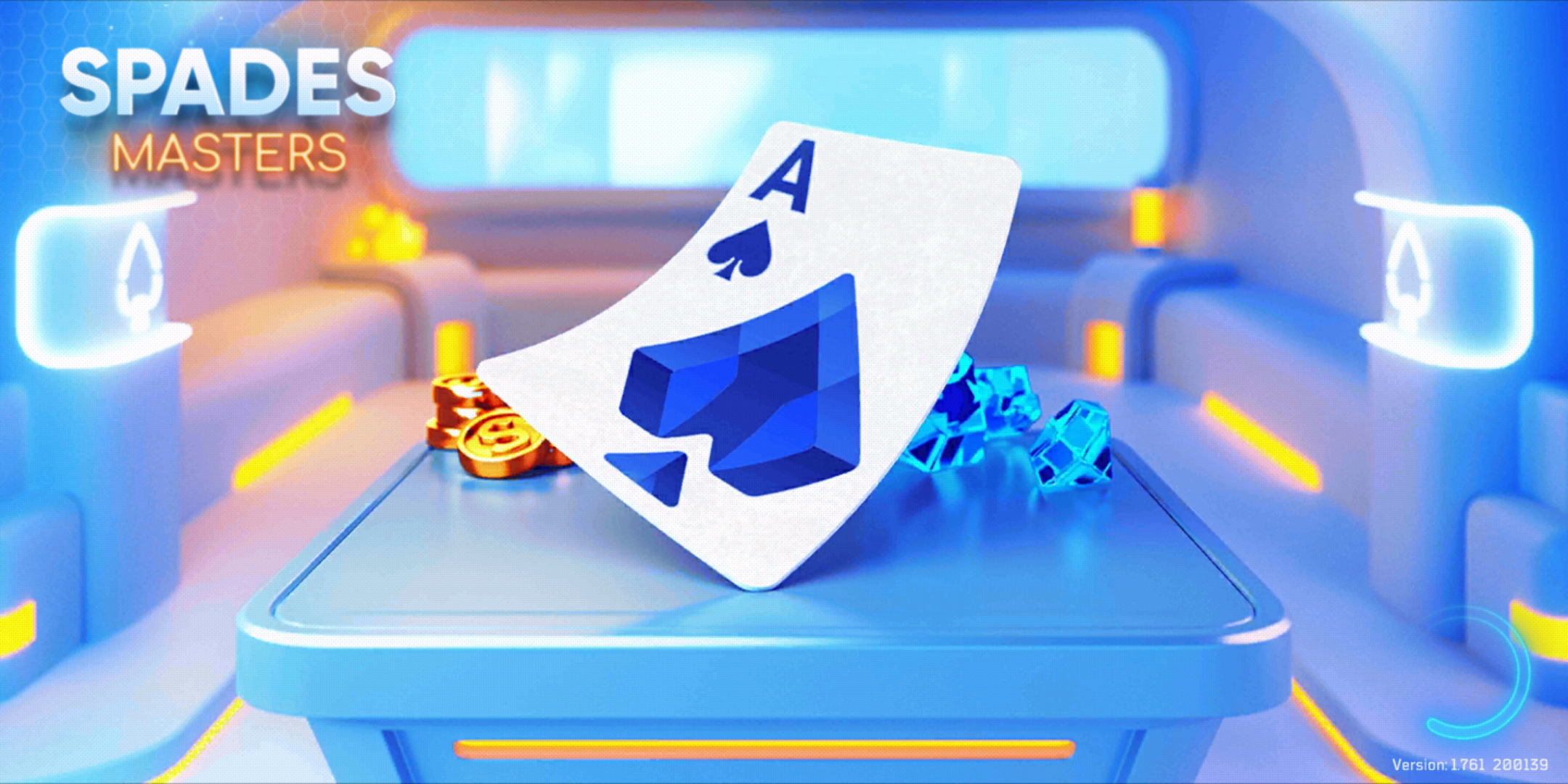 Spades is a popular trick-taking multiplayer card game similar to other card games like Hearts or Gin Rummy. However, in this card game, the trump suit was always the spades and of course, the ace of spades was the best card.
There were two game modes: Play and Event.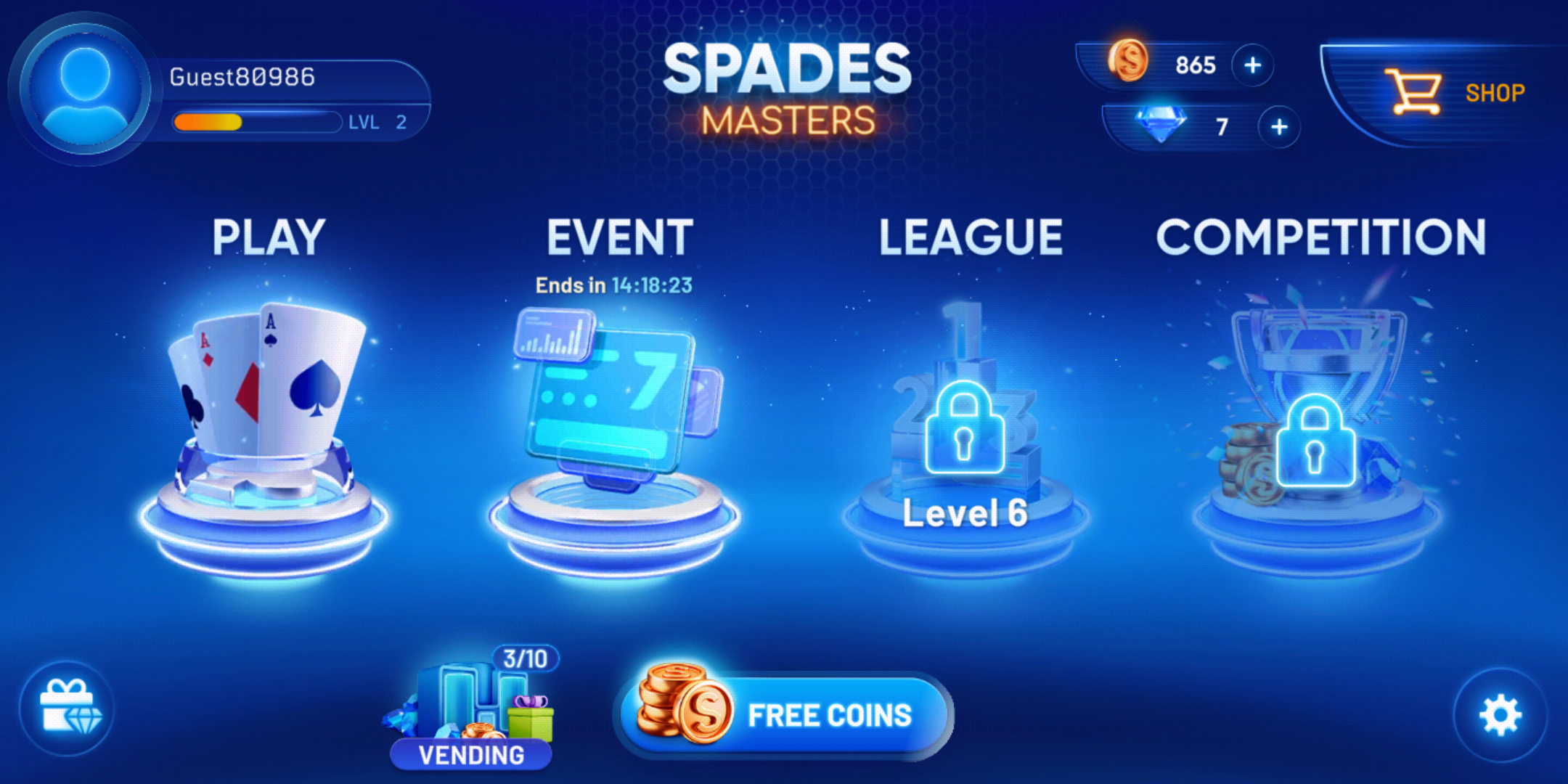 Choosing the Play Mode would prompt players with another choice. There were two ways to play:
Solo Spades - Each player would bid and play for themselves.
Partners Spades - The four Spades players were split into two partnerships.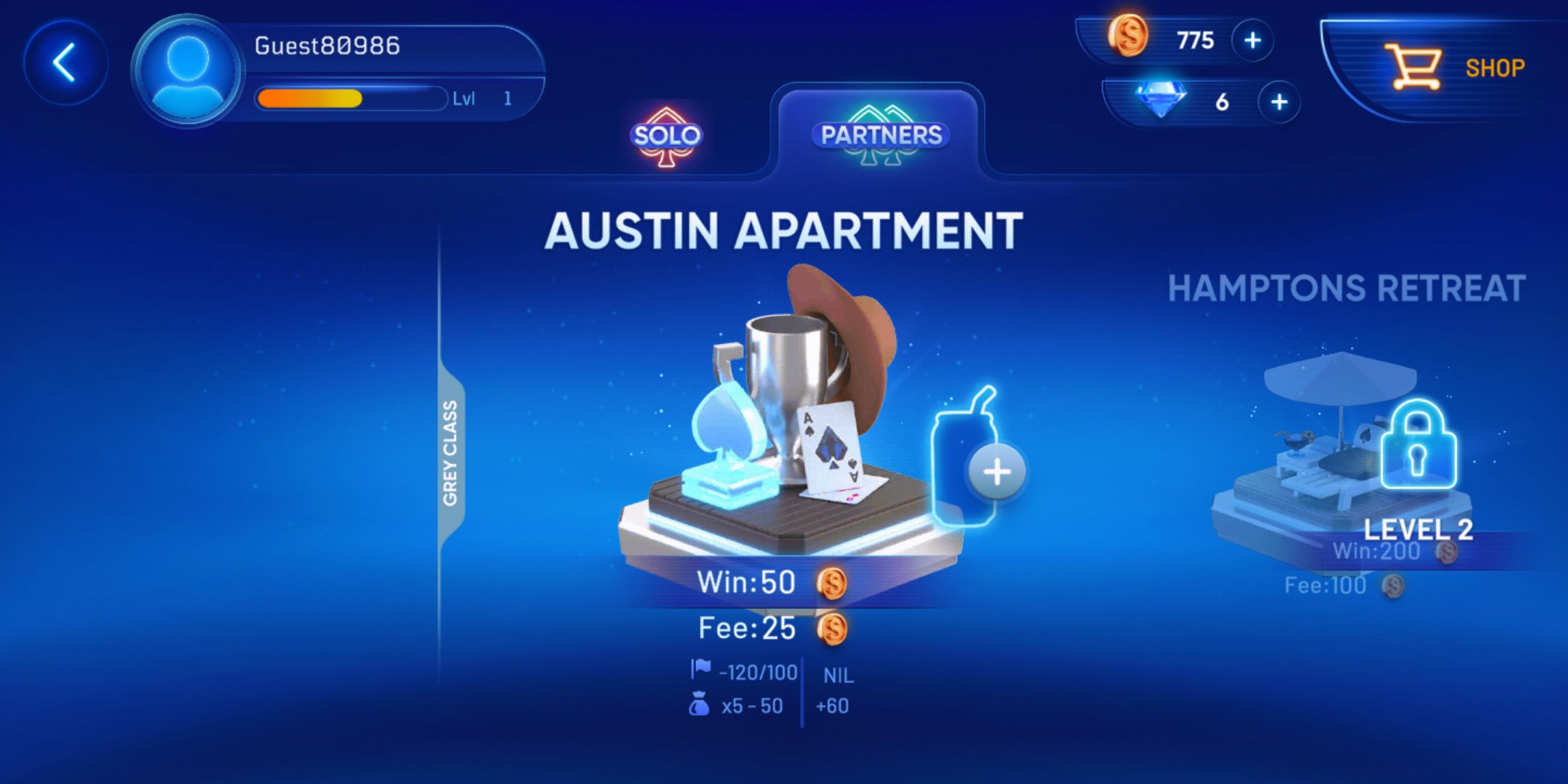 Choosing Event would allow players to enroll in special events that could only be played for a limited period of time. There was number of matches players can compete in, represented by the number of hearts they have.
These events would offer special prizes and could have slightly different winning conditions.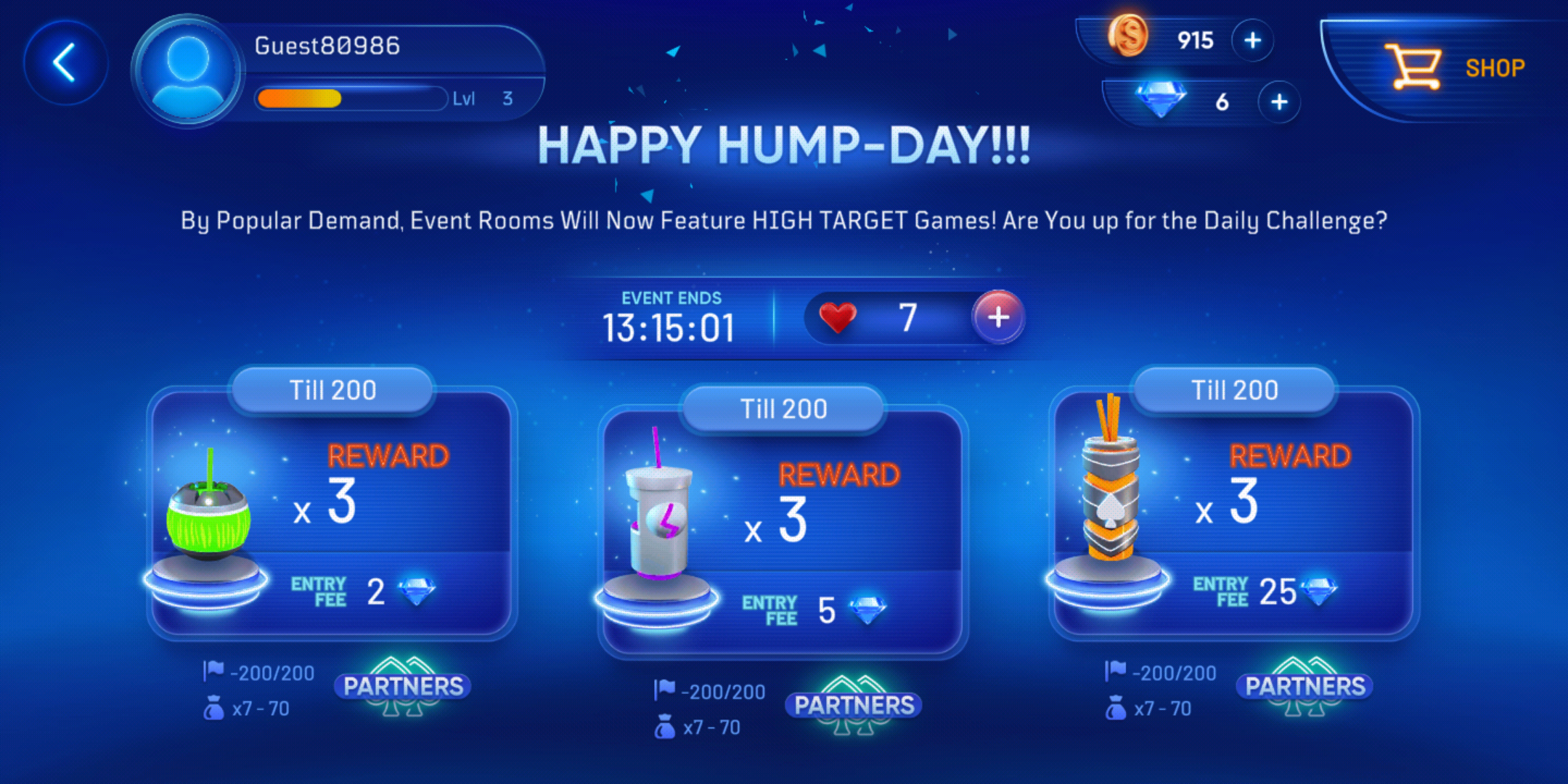 Thank you all for our massive player base, who made the game fun to play!
If you like our games, please check out some other games you might like! List of active Miniclip Games