Your Basketball Stars Unique ID is very simple to find - just follow these steps:
Access your settings on the main menu: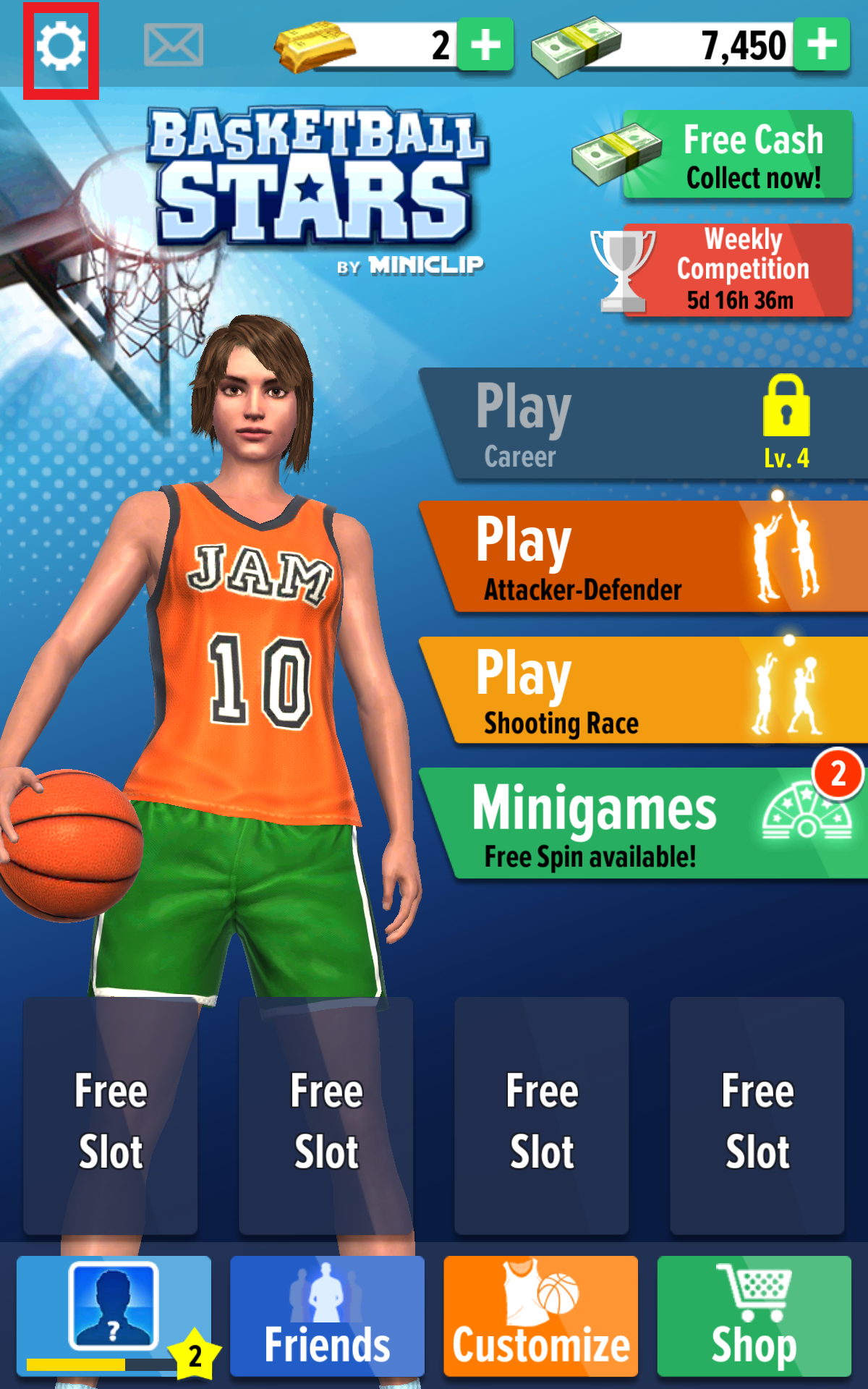 You will see your user ID in the bottom of the page!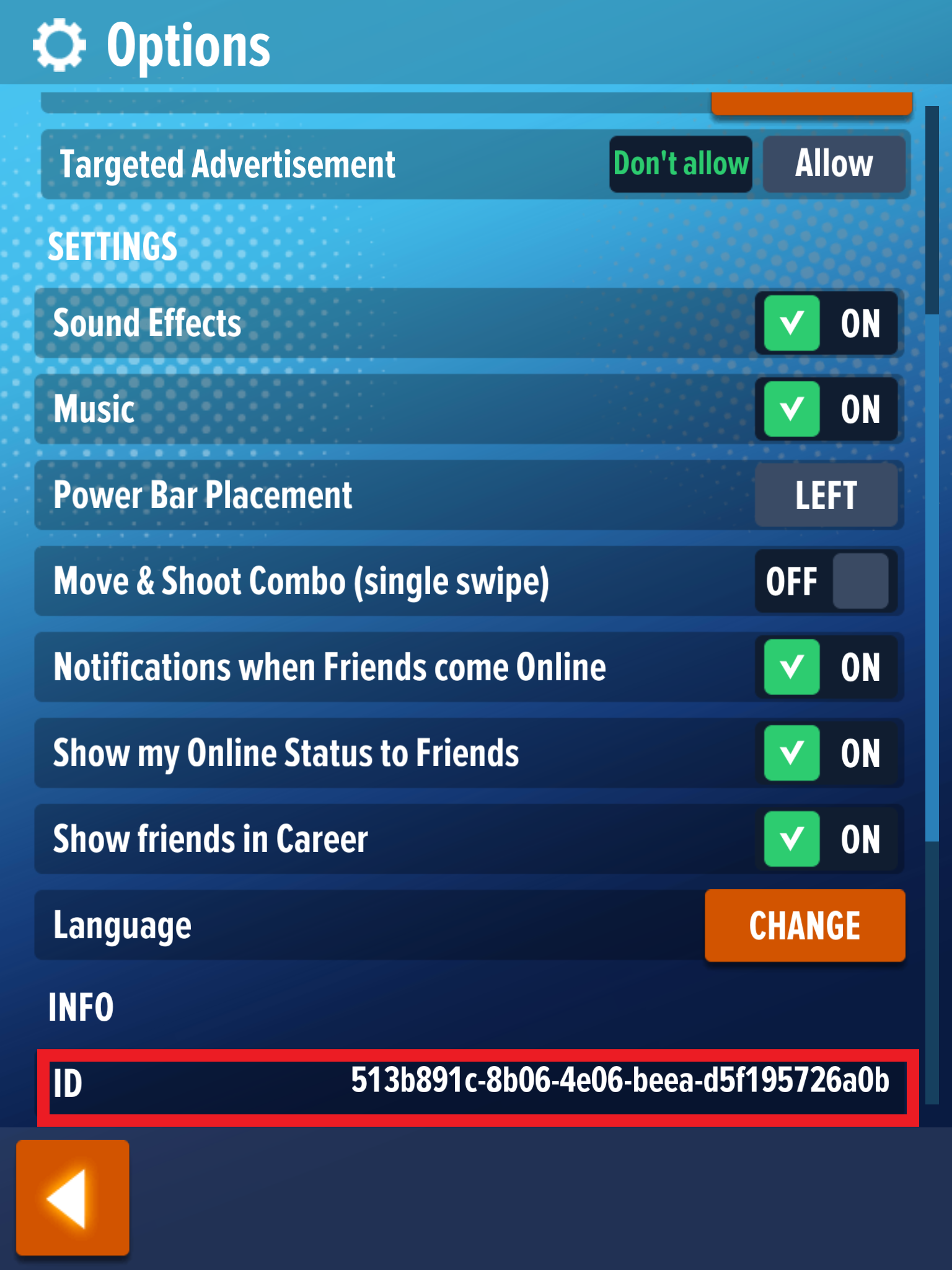 The Unique ID is useful for whenever you are contacting our Customer Support as we will be able to easily track your account.

Make sure you always include your Unique ID in any report you make.