Snake Wars was more than a classic Snake game! It was a multiplayer real-time arcade game where players can challenged each other online with an objective to become the biggest Snake in the arena.
Players needed to eat as much as they could and learn to master the art of avoiding being caught while trying to wipe out the most enemy Snakes possible. Being the greatest goal to climb up the leaderboard and become the Snake of all Snakes!
Snakes died when their heads touch other Snakes' bodies or by hitting the arena's outer bounds. Snakes will then respawn, but with a smaller size and at the bottom of the table.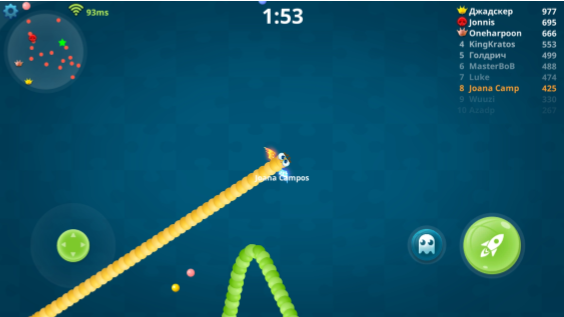 Considering our long history of creating games for you, there might be other games you might like. Check out the list here!