The matchmaking system works based on the Strength of the teams.
Strength is the way of measuring the quality of a team, and it's calculated by the total rating of each player in the team.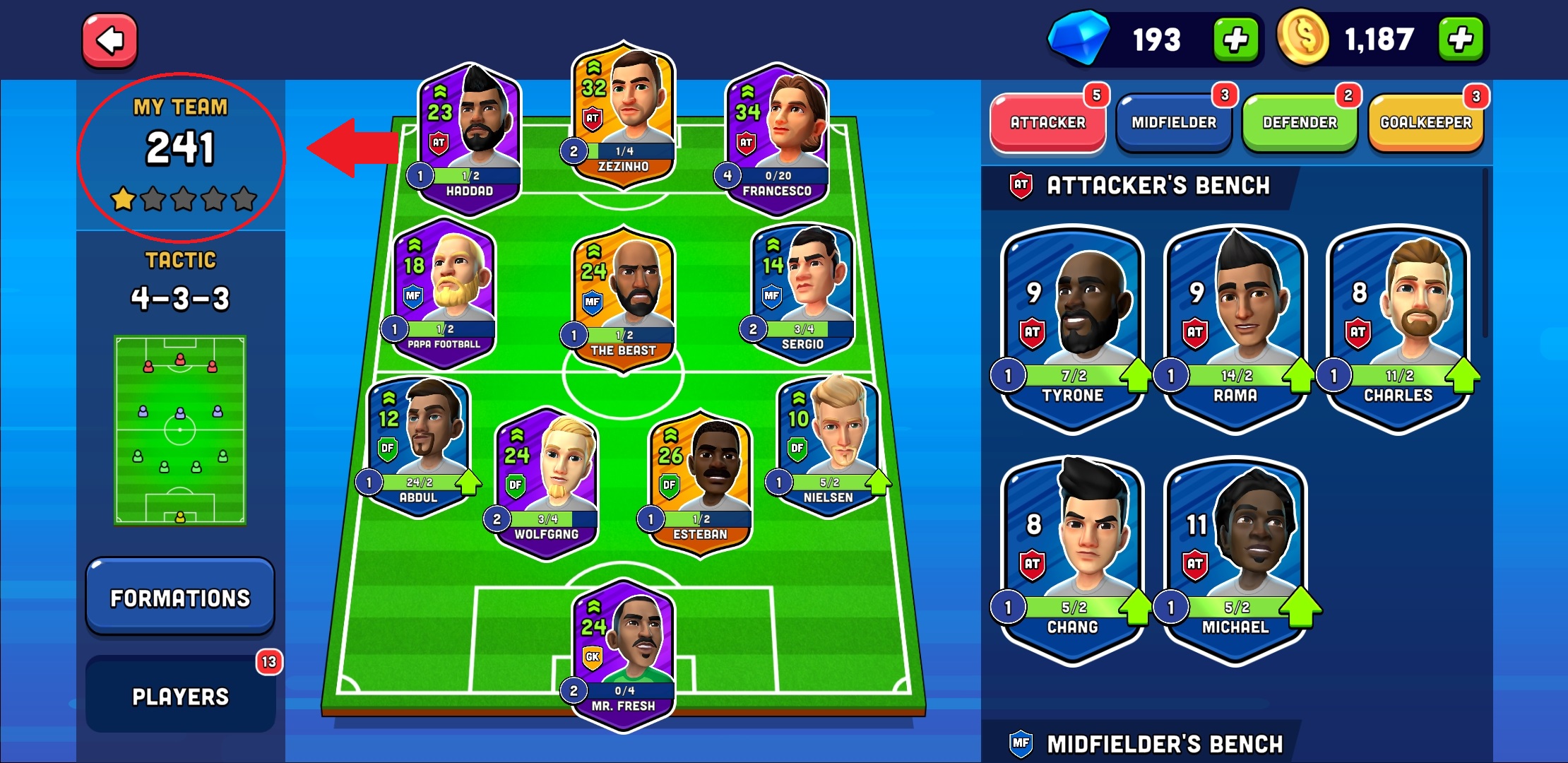 The system will combine players of similar Strength. Sometimes though it's possible that there is a considerable difference in the amount of Strength that both teams have. This is due to the importance of not leaving players waiting too long for the match to start and with a lack of players queuing for a match in that specific pitch with the same/similar values of Strength.
It's a balance that we always try to make when we develop a system like this: making it as fair as possible by combining players around the same Strength values, but also not taking a very long time to do so.
If you feel you are playing against players with considerably better teams than yours, try playing on a lower level pitch, this way the odds of finding a more balanced match are higher.
If you want to read more about how these calculations are done, please read How is Strength calculated?
While we are aware that this system is not perfect, we are committed to make the game as fair for everyone as possible. Having said that we promise to continue tweaking these systems so that the experience can be the best for all players. 😊
If you have any suggestions on how we can improve this and other systems in the game, do not hesitate to share those ideas with us!
See you on the pitch! ⚽