Strength is the way of measuring the quality of a team.
Every player has a specific rating displayed on the left side of its picture. The total number of these ratings of your 11 active players in the team is how your team strength is calculated.
Players also have different rarities and the rarer the player is, the higher the default rating/stats.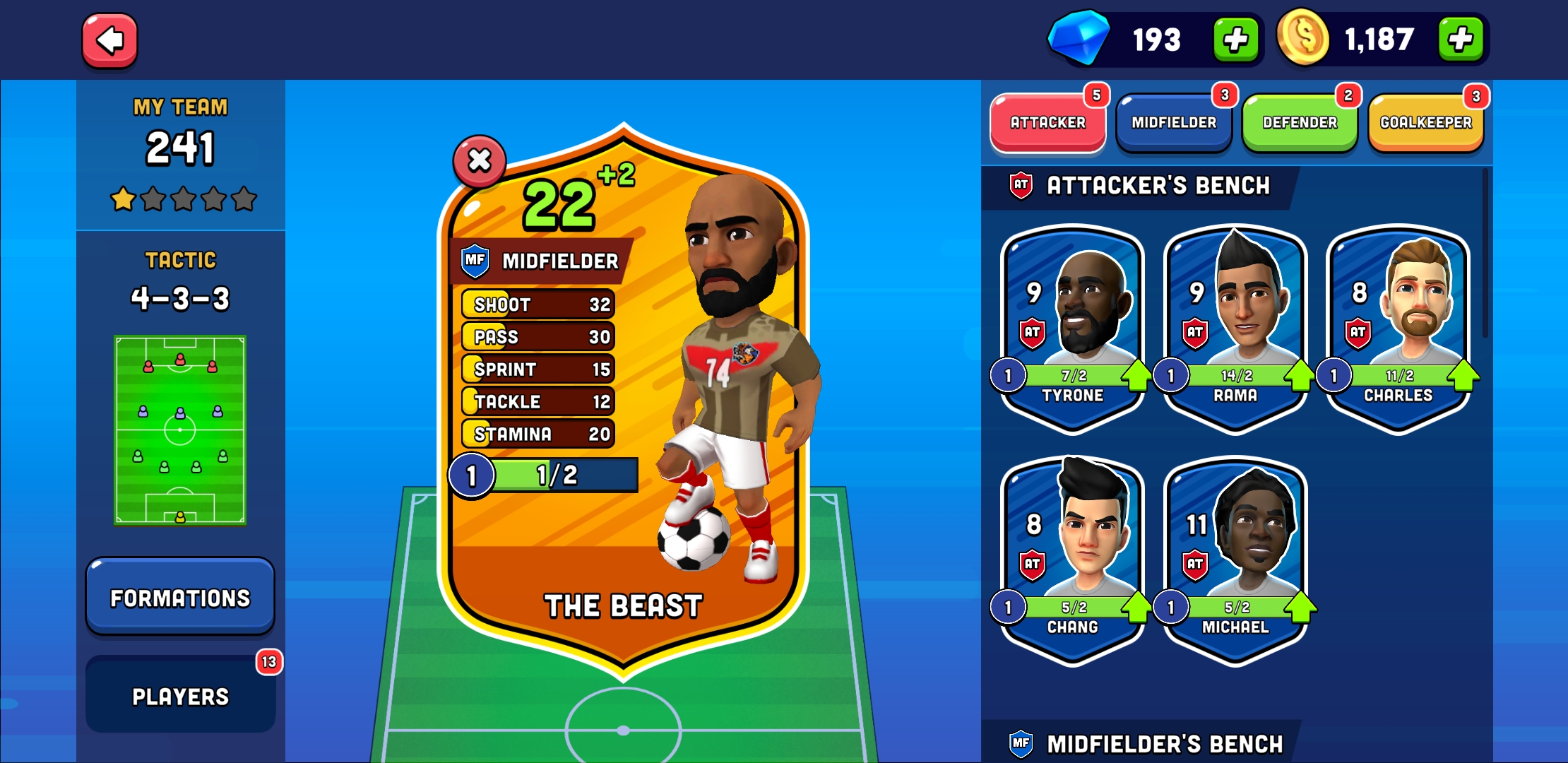 This value is extremely important and it can be raised by upgrading players that are active in the team.
Once the required amount of cards from that player are collected, the upgrade can be made using coins for the effect. This will raise the stats from that player making the team stronger than before.
Users also get experience for upgrading players, which will allow them to play on higher level pitches, for example.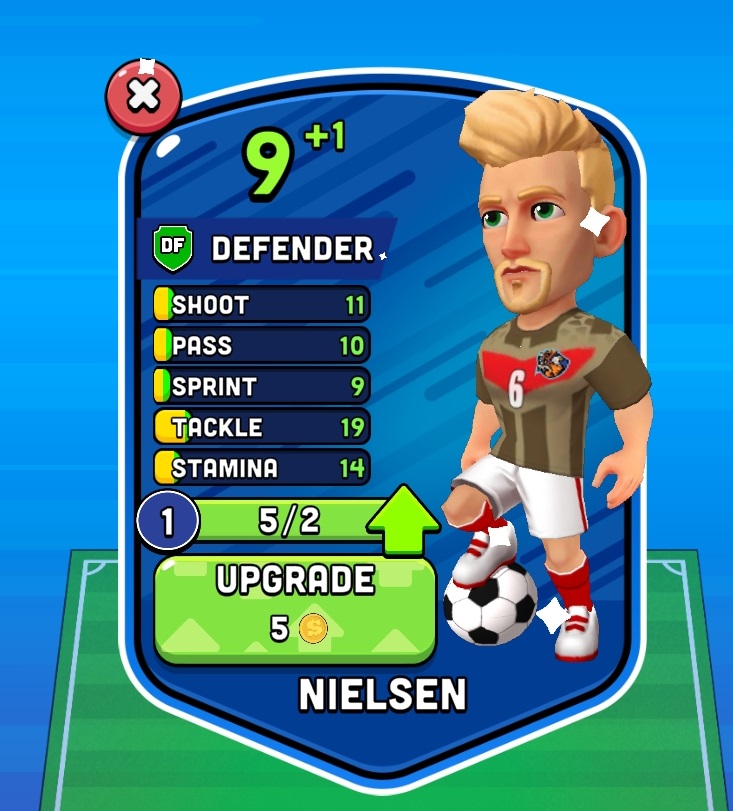 As the Strength of a team increases, it will also be displayed proportionally in the number of stars of the team.
We plan to keep on adding new and unique players to the game, something that will allow users to boost the Strength of their teams! ⚽