Brag around your friends about your baseball feats by unlocking legend-status achievements. Not only that, receive some coveted gems to help you out on your progress!
To check your achievements go to your Profile by pressing your avatar on the top left corner of your Main Menu.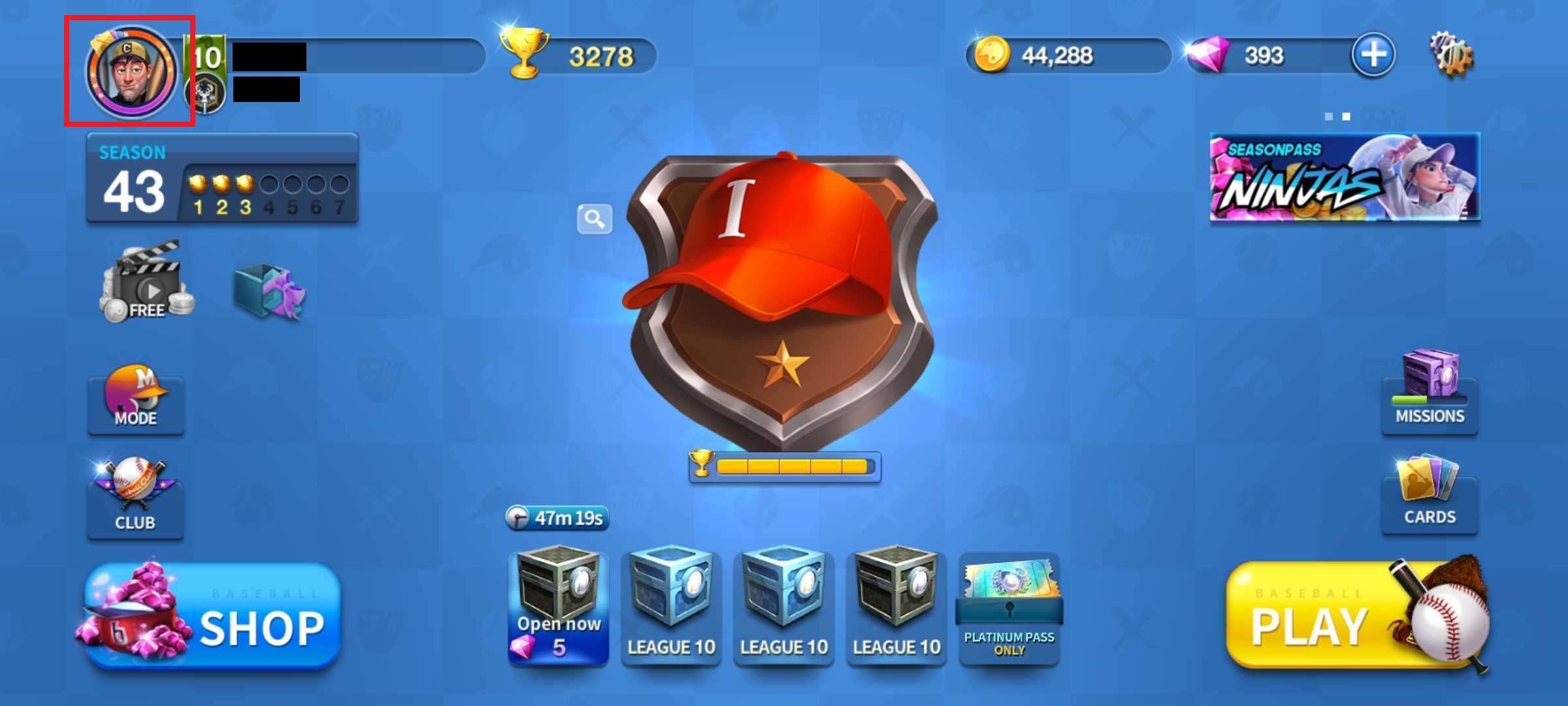 Here you need to select your Achievements menu on the bottom right corner.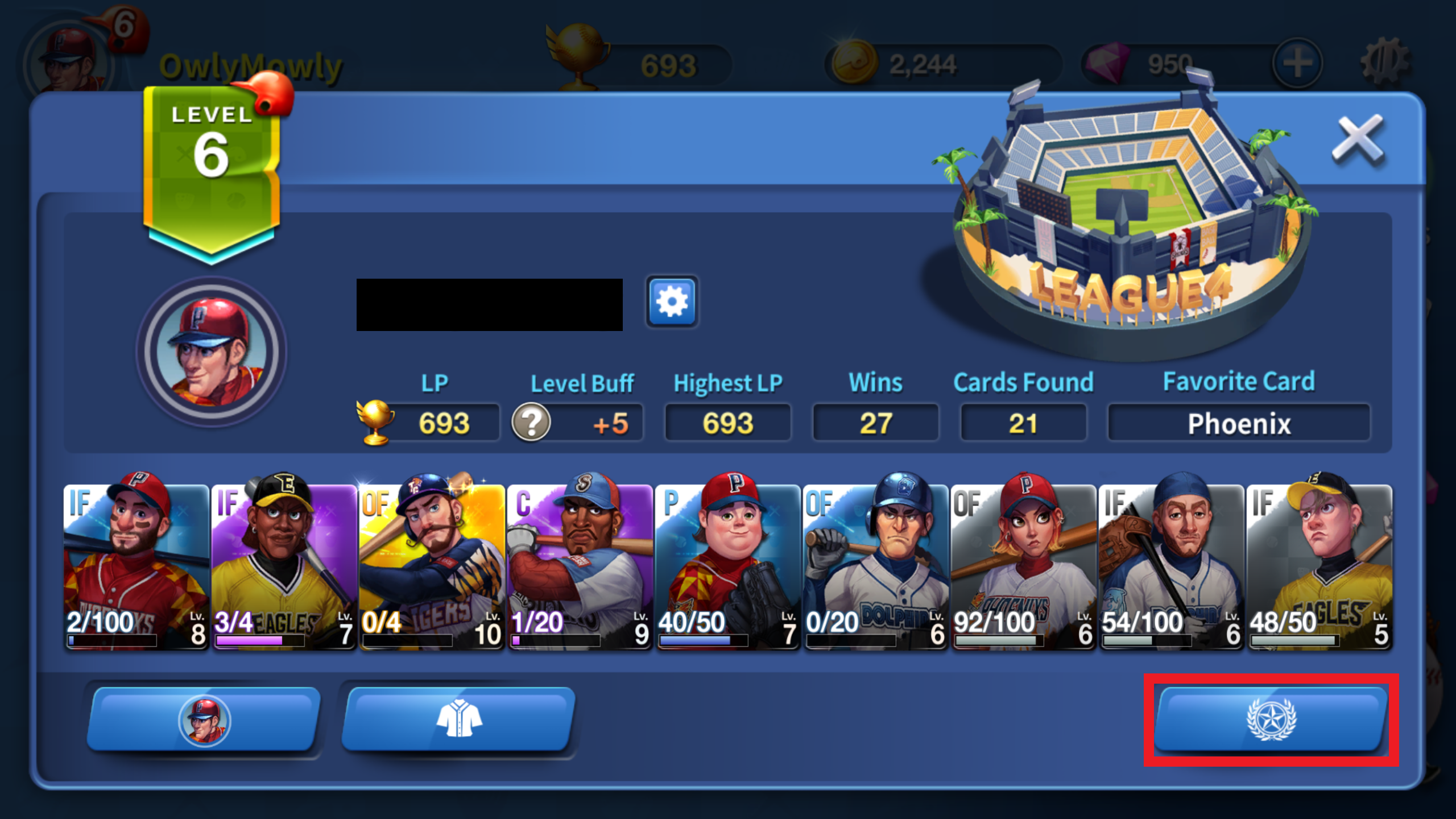 On the achievement menu window you can see the progress to unlock each achievement, the rewards you'll receive and the achievements already unlocked.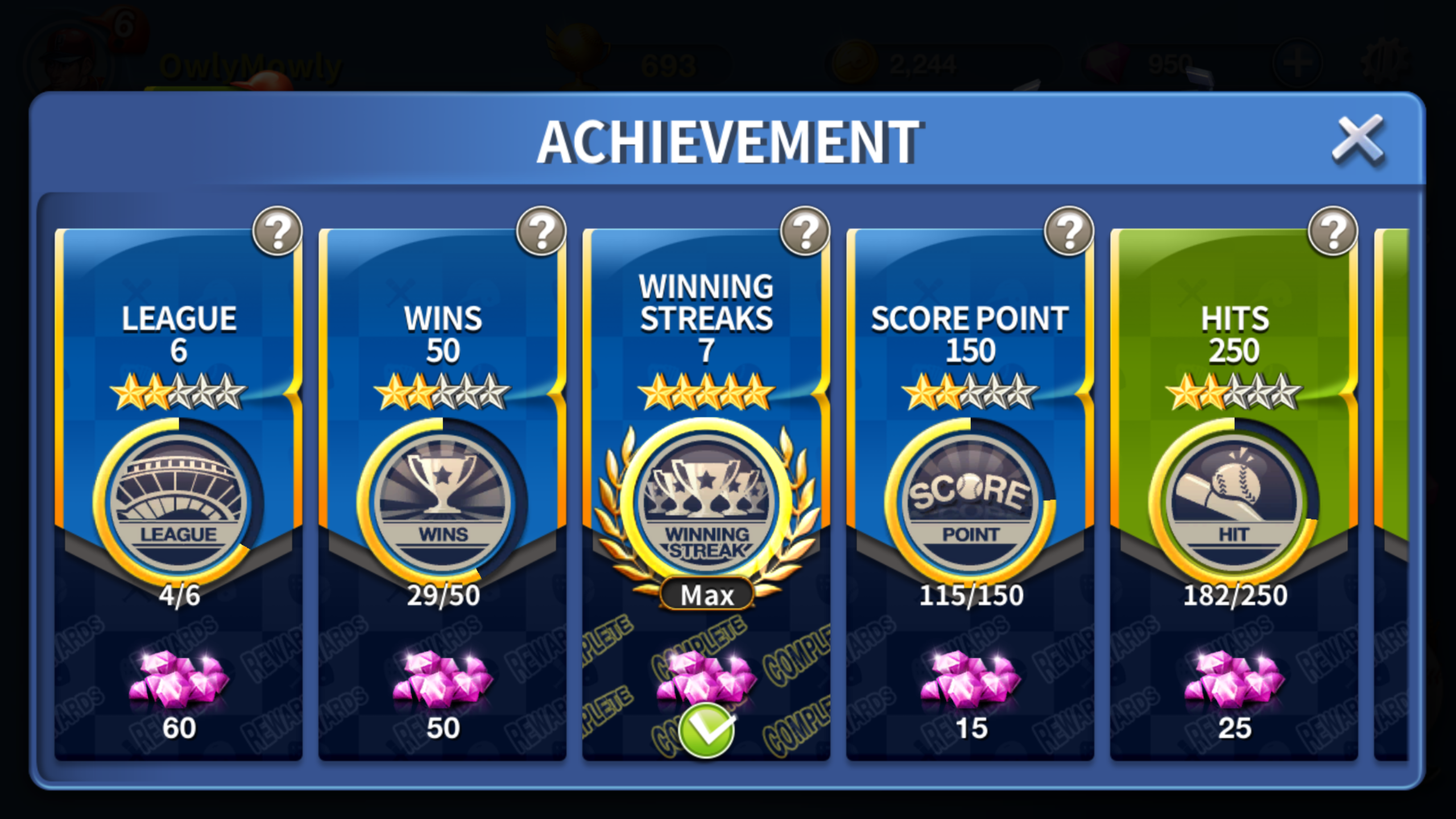 How many achievements have you unlocked?


Play ball!