The Pool Pass is a seasonal event, where you can win multiple exclusive prizes by showing your skill and winning games. The more you win, the further you will progress!
You can collect Pool Points by playing our 1v1 tables, tournaments and 9 Ball tables, as well as by completing Daily Missions.
Accumulate Pool Points to increase your rank within a season and get to max rank to claim all prizes! Each season, the Premium Pool Pass will include exclusive rewards and perks, that will remain active for the duration of that season only.
Every Pool Pass season will bring you new and exclusive rewards that you can only get during that season.
You can collect the rewards displayed on the Pool Pass (represented in Blue) as you accumulate the necessary Pool Points for each rank up. All you will need to do is win games to rank up!
If you acquire the Premium Pool Pass, then you will be able to collect the rewards from the Premium Lane, that is represented in Gold.
You can get the Pool Pass at any time during the Season, and immediately collect the rewards from all of the already achieved ranks, as well as those from the ones you will achieve while the season is active.

Winning games like a Baller? With the Premium Pool Pass, you'll have an exclusive perk where your Victory Boxes will take less time to open!
Find the number of Pool Points needed, as well as how many points you already have, on the Main Menu of the game, in the Pool Pass button that is located below the display of your Pool Cash and Coins.
Almost every win! Friendly matches, rematches, playing against the same opponent more than once and All In games will not increase your Pool Points amount.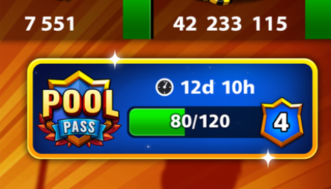 You can find the time remaining for the ongoing season on the Main Menu of the game, in the Pool Pass button that is located below the display of your Pool Cash and Coins. The duration of each season may vary so be on the lookout for that timer!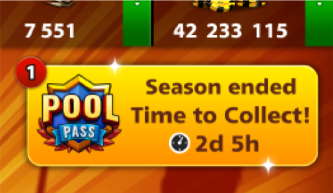 This means the season has ended and a new one is under way.


After the season ends, you can still claim the old season reward by going to the "Pass screen" and selecting the "Past season rewards" button. However, please keep in mind you can only claim unlocked rewards that you did not claim last season, and you cannot unlock new ones.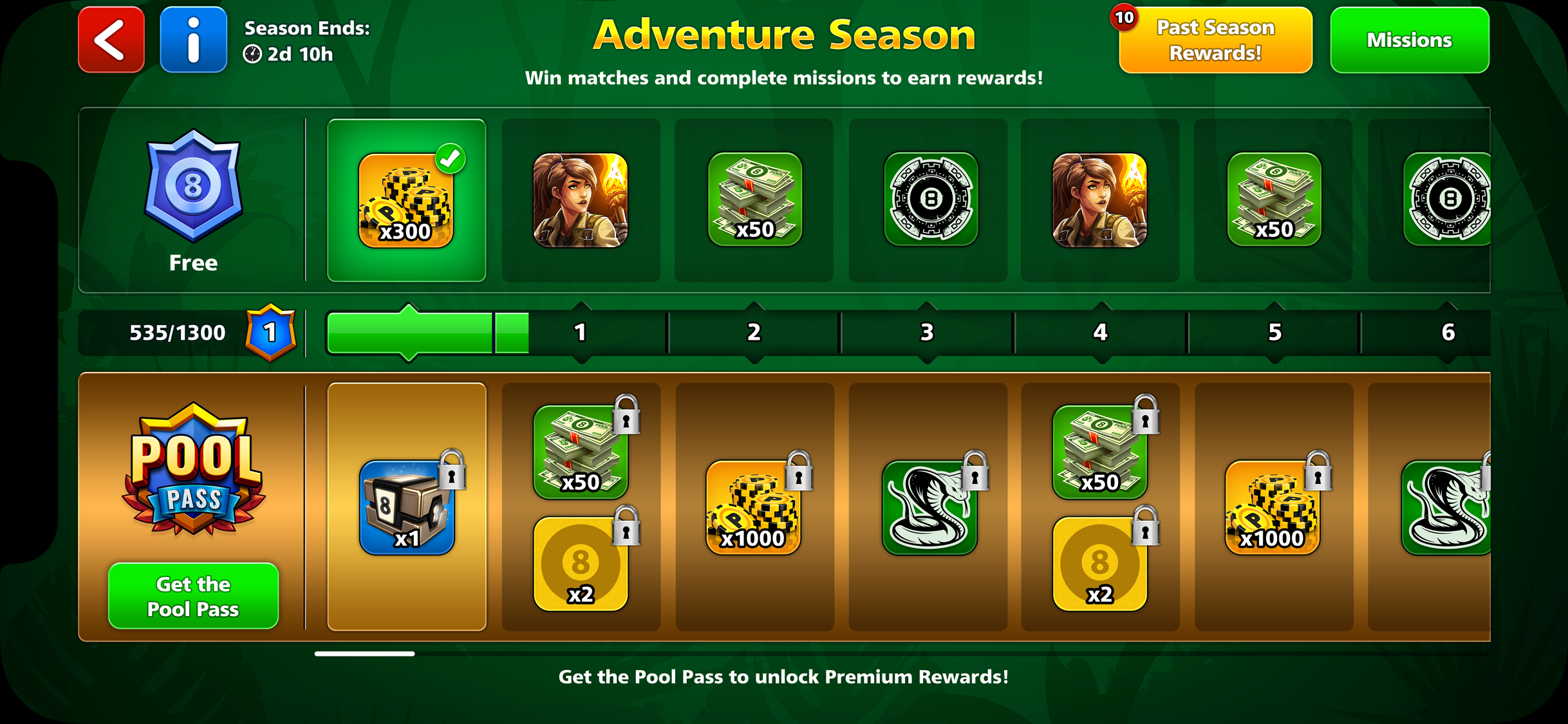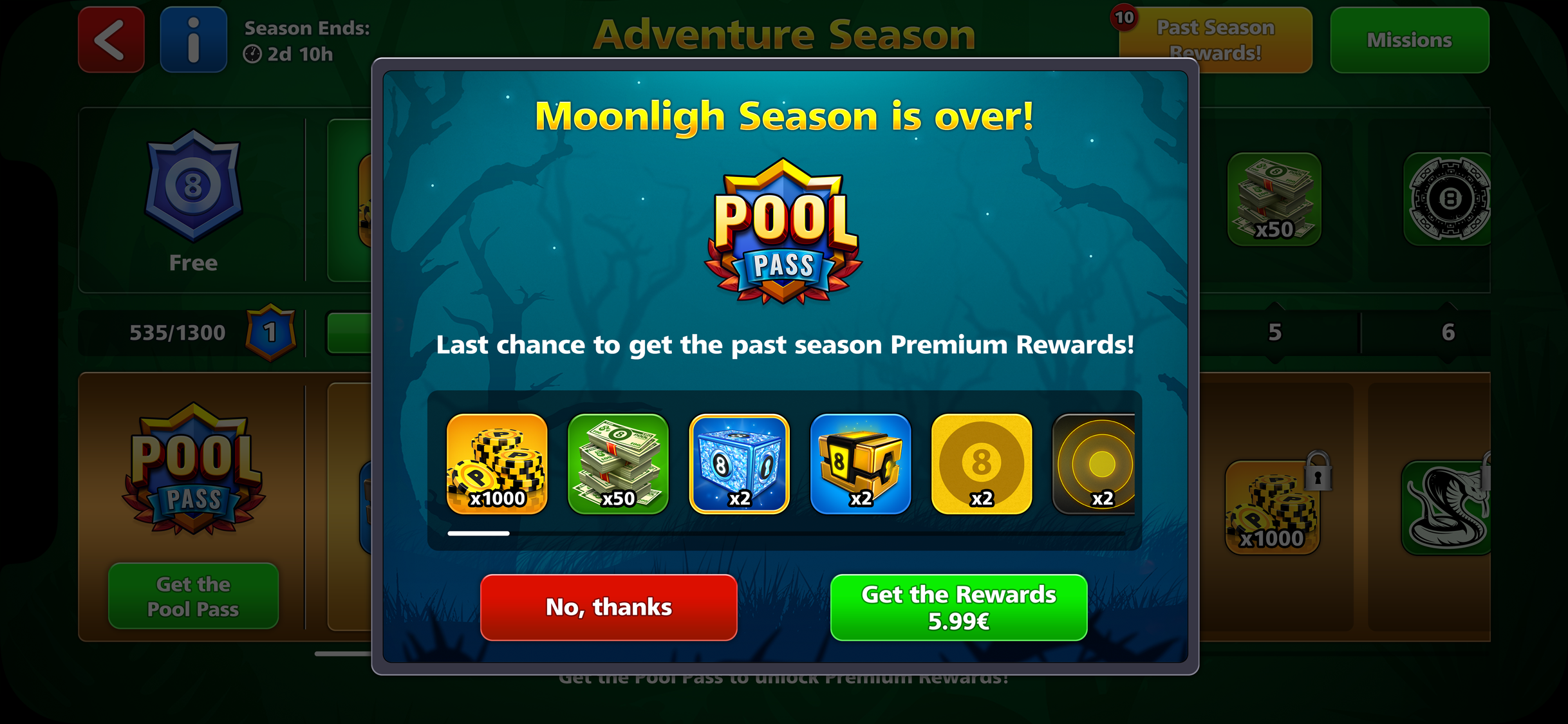 If you forgot to purchase your pass during the previous season, you have one last opportunity to do so even if the season has passed.
A one time only chance will be presented for you to purchase the previous pass. However, this only applies to rewards that you have already unlocked last season, and you cannot open new ones.
Thank you for your attention!