We've added a Club system to Baseball Clash!
Now players are able to join Clubs and take advantage of several social features that will not only better the communication between each other, but also facilitate the progression in the game.
Clubs become available once the account reaches level 5.
At that point, you can access Clubs from the main menu.

Join a Club
You will be given a list of recommended clubs you can join, but if none of them interest you, there's also the option of searching for Clubs based on certain criteria. This is totally customisable - you can choose the amount of members in the club, the location of the club, the trophies and if they are open, invite only or closed.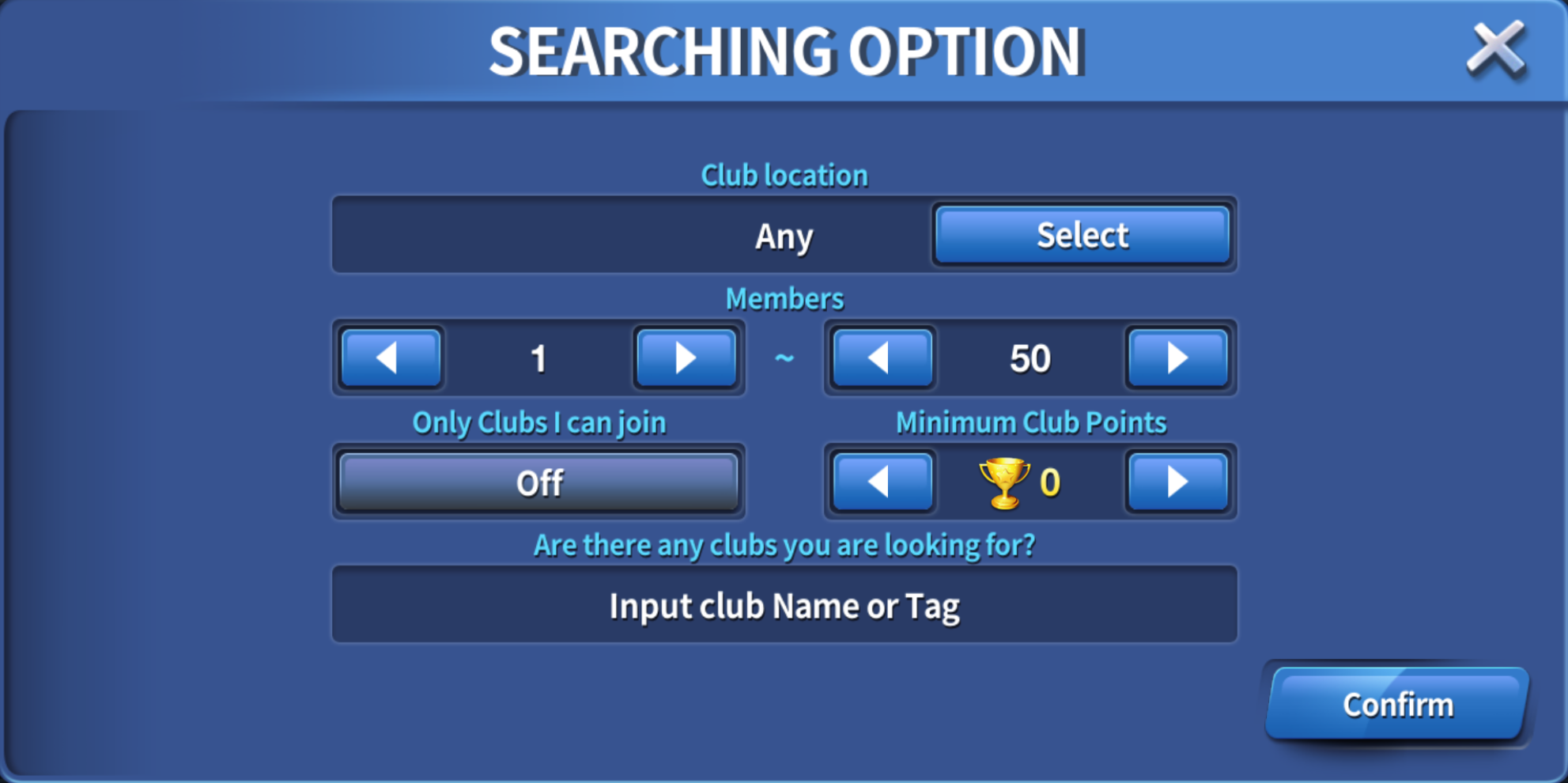 When the club you would like to be part of is found you simply have to tap the green button "join" on the bottom left corner of the screen.
Create a club
If you would rather create your own Club, you can do so as well! You will be asked to choose the name of the club, the location, logo, write a basic description, whether or not it's an open/invite only/close club and finally the required amount of trophies.
When that is all set, tap the "create" and it will be done!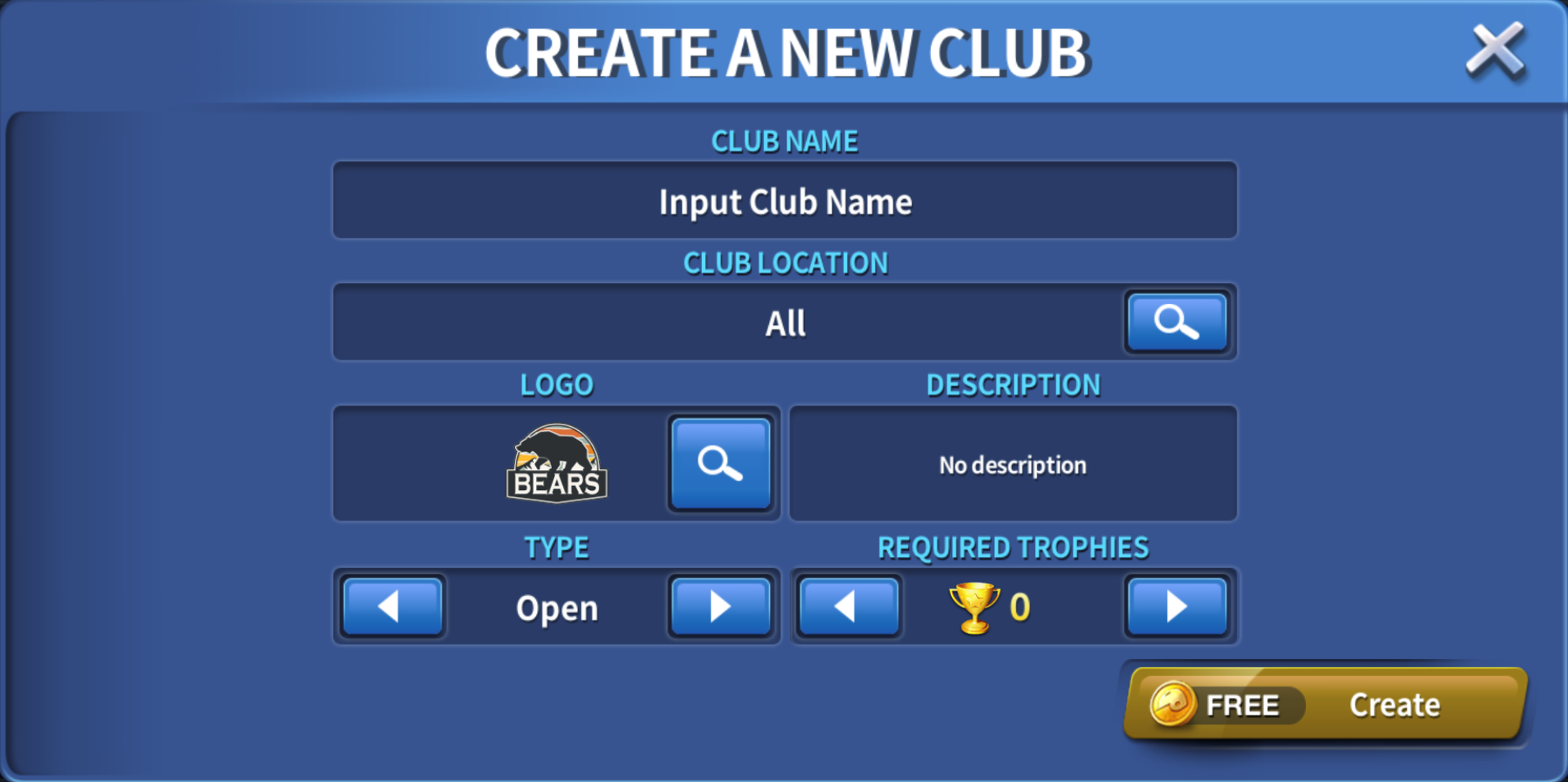 Leave/Disband a Club
We've seen some confusion on how to leave a Club. To do this, you must go to the "members" tab on the top right corner of the screen, then look for your profile on the list and then tap the X button to leave the Club.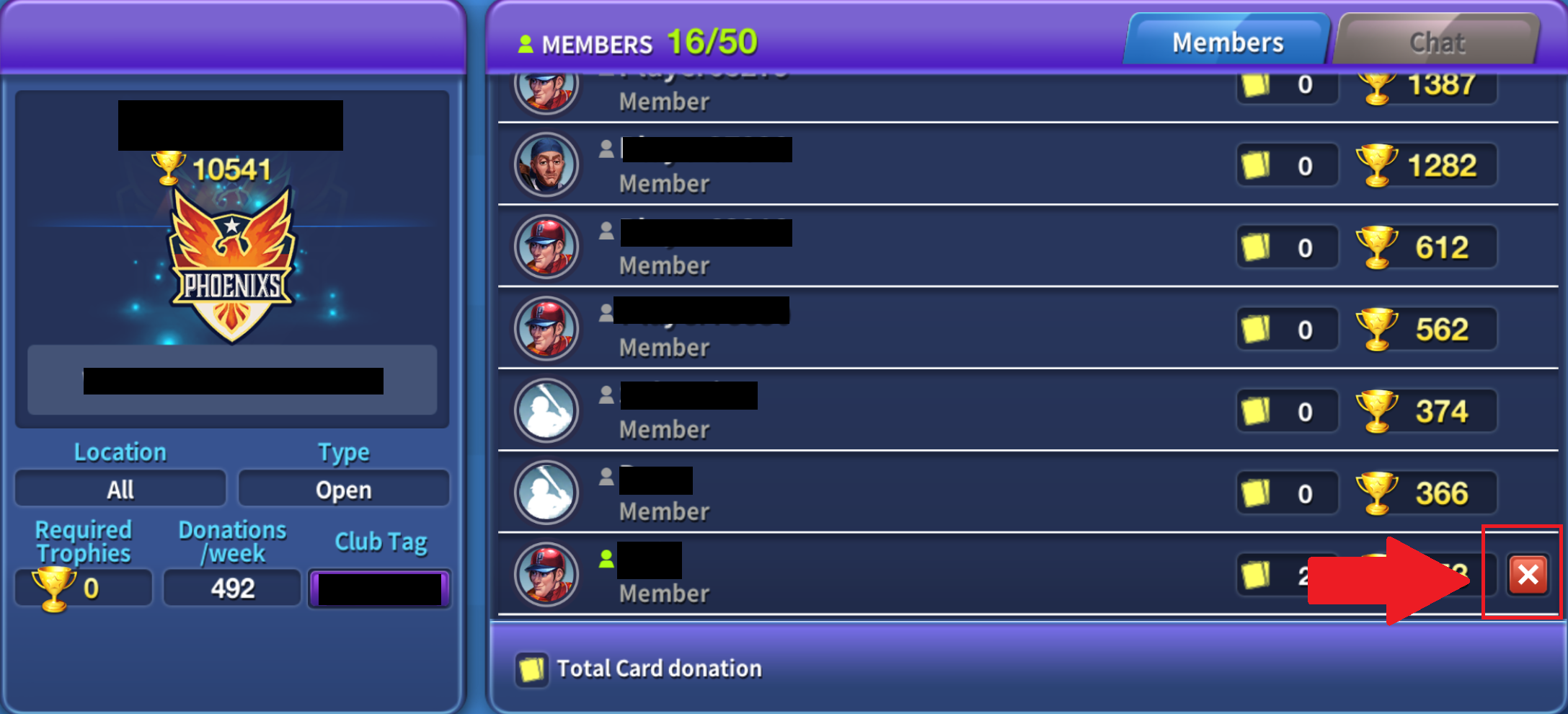 There is a confirmation window to avoid situations of accidentally pressing this button. Once you confirm you want to leave the Club, you will be taken back to the Clubs menu to either join or create a Club. At that moment you are free to join a new Club if you so desire.
Requesting cards
When you are part of a Club, you can request cards of players you have unlocked. This will make it easier to collect cards of players you could be having trouble finding. Remember that there is a timer of 7 hours, until you are able to request another card.

Donate cards
The opposite of requesting - by doing this you are helping other members of your club. It's a good way to get rid of cards that you don't need and in the process, you're helping the other members of the Club. As a reward, players will get gold and XP points every time they donate cards. There is also a limit to how many cards you can donate per day. You can check this information by tapping the exclamation mark next to a donation request.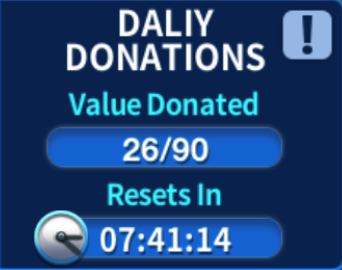 Chat system
In Clubs, players will also have the possibility to talk with each other through a chat system. We believe it's extremely important in a game to nurture a sense of community and the chat will certainly make it easier for players to discuss matters of the game. Emotes are present here as well, so all the emotes you have unlocked can be used!
We hope you are enjoying the game and particularly the most recent update! ⚾️