The Season Pass is now live in Mini Basketball! This is a fantastic way of unlocking new and unique content, including chests, currency, emojis, uniforms and other items!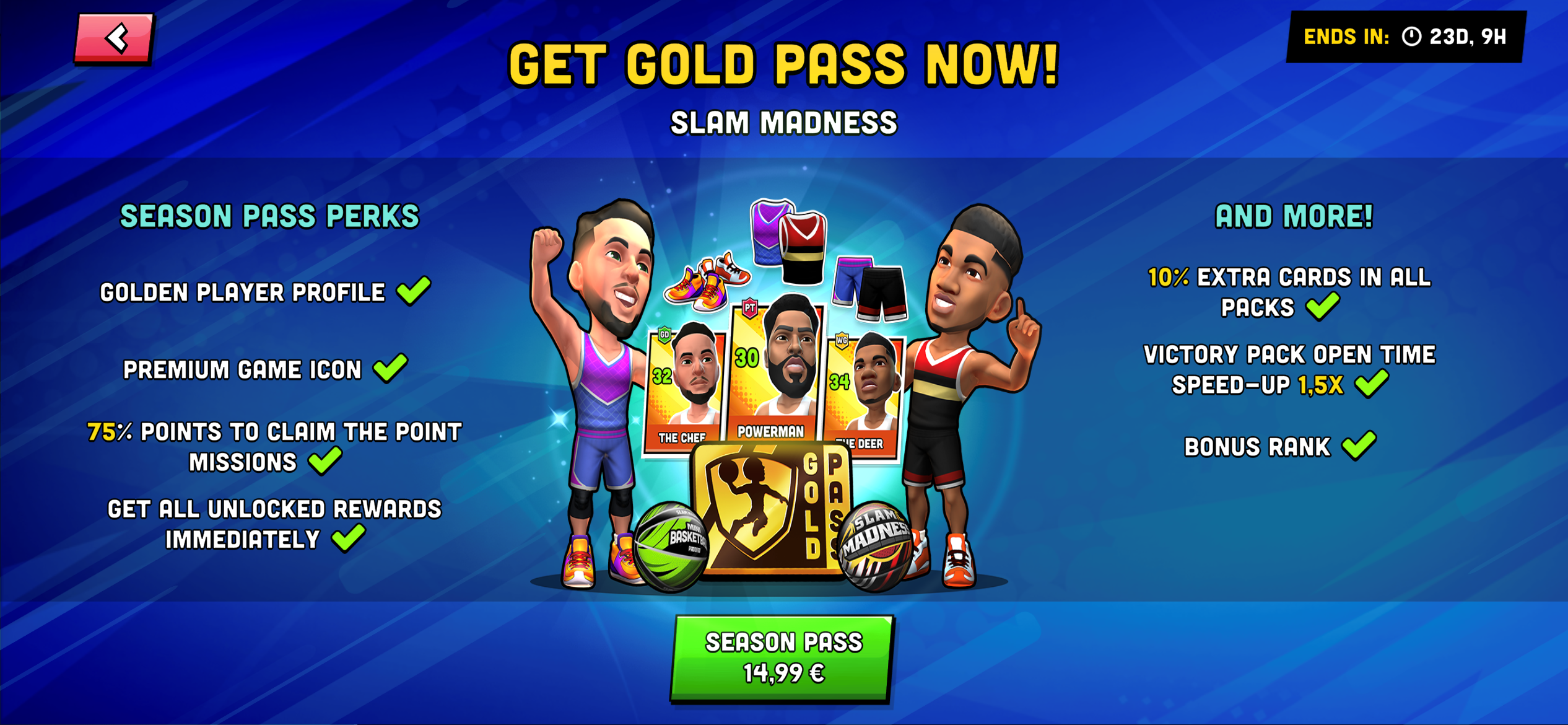 Every season will run for a limited amount of time and during this period, players will be able to collect points from playing the game, which will count towards the Season Pass. There are a total of 30 tiers of rewards that can be unlocked. Make sure to keep an eye on the timer on the top right corner of the screen to know when the season ends.
There is the free pass, which is accessible to everyone and the gold pass, which gives access to many unique rewards.
Purchasing the Gold Pass, does not immediately unlock all the advertised rewards. It instead gives the possibility to the player of claiming these rewards if a specific tier is reached, by collecting the necessary amount of points. This can be done through winning matches.
Also, keep in mind that since these are timed events, with unique rewards every season, the Gold Pass is NOT a one time purchase that will stay active for every season after purchasing it. Each season requires a separate purchase in order to have the Gold Pass active.
Once the timer reaches zero, the season will end and it will not longer be possible to collect points and unlock new rewards. So try to do it within the time limit!
If you happen to purchase the Gold Pass in the middle of the season and you have already accumulated points, you will be able to claim all the Premium rewards up until the tier you had reached.
We hope this cleared up any questions regarding this feature. If you are still unsure about any functions of the Gold Pass, do not hesitate to contact us! 🏀