The fast-paced tank on upgradable tank warfare game called Diep.io was created by Agar.io creators and Published by Miniclip until June 2022.
Diep.io was multiplayer Battle Royale / .io game for mobile and web with an aim to shoot and destroy blocks and other players to earn XP, level up tanks and unlock new classes, weapons and abilities while staying alive yourself.
It allowed to choose the rapid-fire machine gun, control a swarm of guided missiles, shoot in all directions and an option to choose which stats to increase (i.e extra bullet damage or fast movement speed) and change the way the player tank played. In addition to that it allowed to upgrade tanks to a new class and have machine guns, guided missiles, cannons in every direction etc.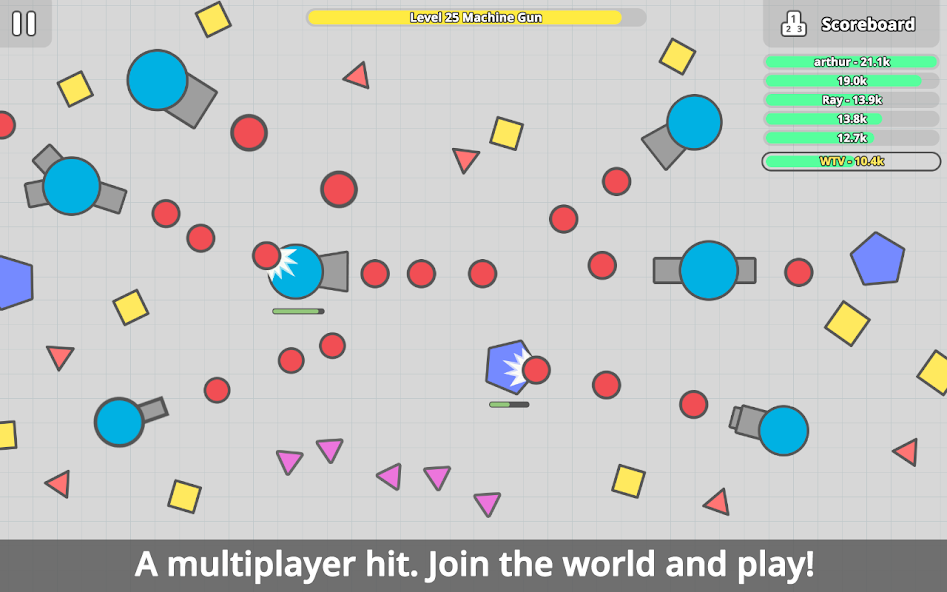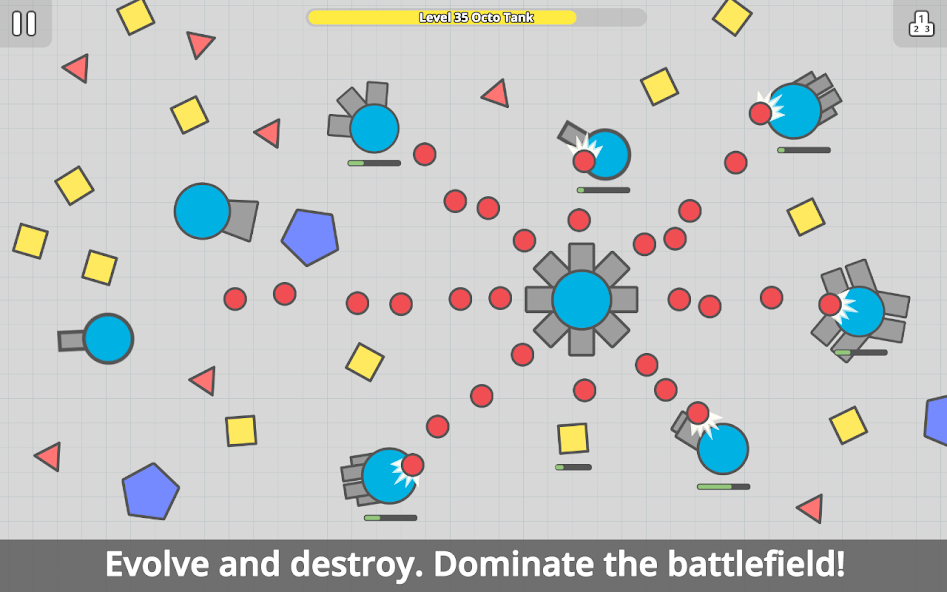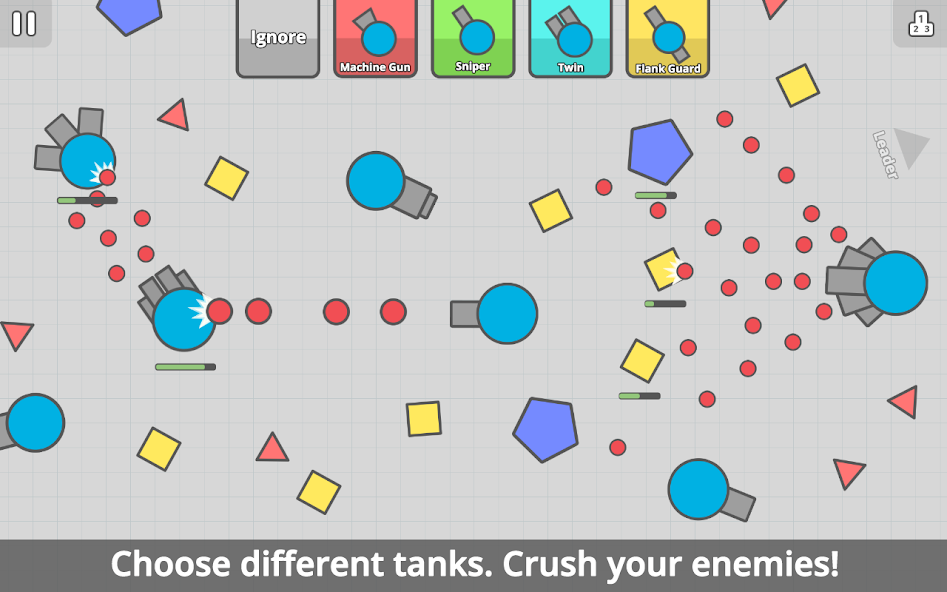 Thank you all for our massive player base, who made the game fun to play!
If you like our games, please check out some other games you might like! List of active Miniclip Games