Bowmasters was an aim and shoot game where, in order to defeat your opponent you needed to make long distance shots.
Here are some of the features that were available :
60+ INSANE CHARACTERS from all dimensions
60+ DIFFERENT WEAPONS
MULTIPLE GAME MODES. Shoоting birds or fruits down, defeating the enemies in duels and getting money it!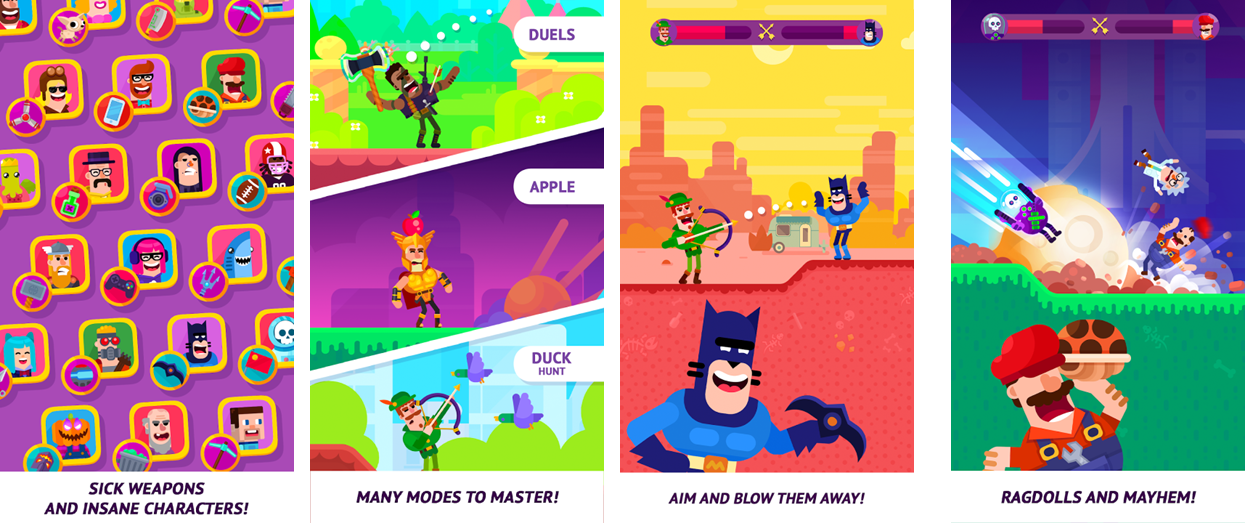 If you like our games, please check out some other games you might like! List of active Miniclip Games