The Android version of Plague Inc. was a realistic strategy-simulation game created by Ndemic Creations and published by Miniclip until June 2022.
The aim of the game was to spread a deadly virus after the player's pathogen has infected "Patient Zero" and to bring an end of human history by evolving a deadly, global plague whilst adapting against everything humanity can do to defend itself.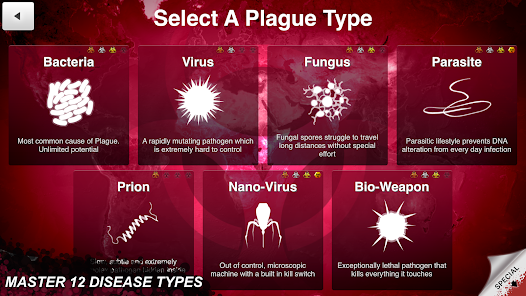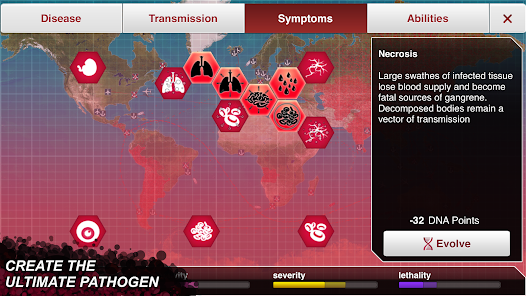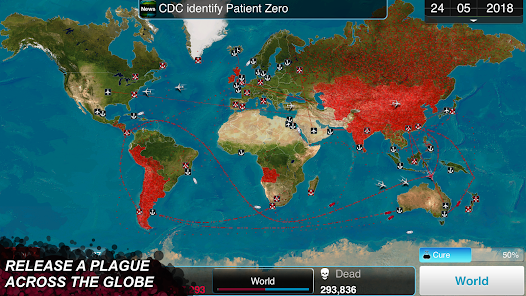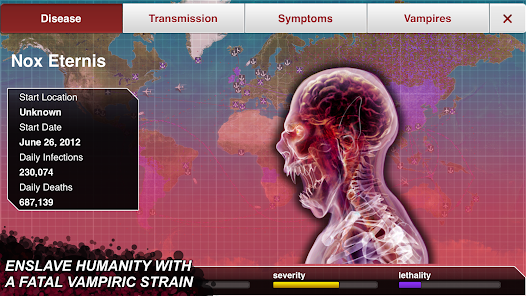 The game had 3 ways to end:
The plague infected and killed every single person before the cure is complete.
The cure is completed before the plague killed everyone, and it destroys your plague
The plague killed everyone infected, but leave some healthy people behind.
The player's wins were ranked based on: one stripe for Casual, two for Normal and three for Brutal.
Every victory in Casual Mode gave a new gene, while in both Normal and Brutal Modes, the win was awarded with a gene and a new plague.
One of the recent updates also brought into a game the Cure Mode. It was meant for the players, who wished to cure the world instead of anhilinating it. As its main goal was to develop a cure and stop the disease from spreading any further.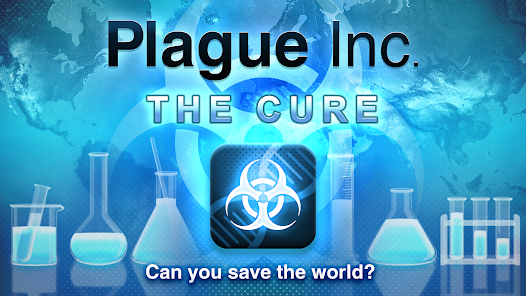 Thank you all for our massive player base, who made the game fun to play!
If you like our games, please check out some other games you might like! List of active Miniclip Games