Legendary cues not only have exceptional stats, but you can also have up to 6% payback of your entry fee per cue.
What is the Legendary Payback?
The "Legendary Payback" feature allows the player to receive a percentage of the entry fee of each game, based on the number of legendary cues that they own, if they lose a match while using one of the Legendary Cues.
The final percentage is random and depends on various factors.
Bear in mind that only Legendary cues provide this payback!
Why isn't the payback always guaranteed?
To keep the game competitive so that when you enter a match you'll have the will to win it. Probably, if you already knew that you would fully receive your entry fee back, maybe you wouldn't put the same effort as you would normally.
If by any reason you quit the game, you won't receive any coins for the payback.
Additionally, the feature does not work when you replay the same opponents. To improve your experience as a player you will have to play against new opponents each time during the weekly leaderboard!
We believe that this change showcases the best players, and also brings variety and fairness to the gameplay!
Where can I check my current Payback rate?
You can check your Payback rate in the "Owned" cue tab after you select a Legendary Cue.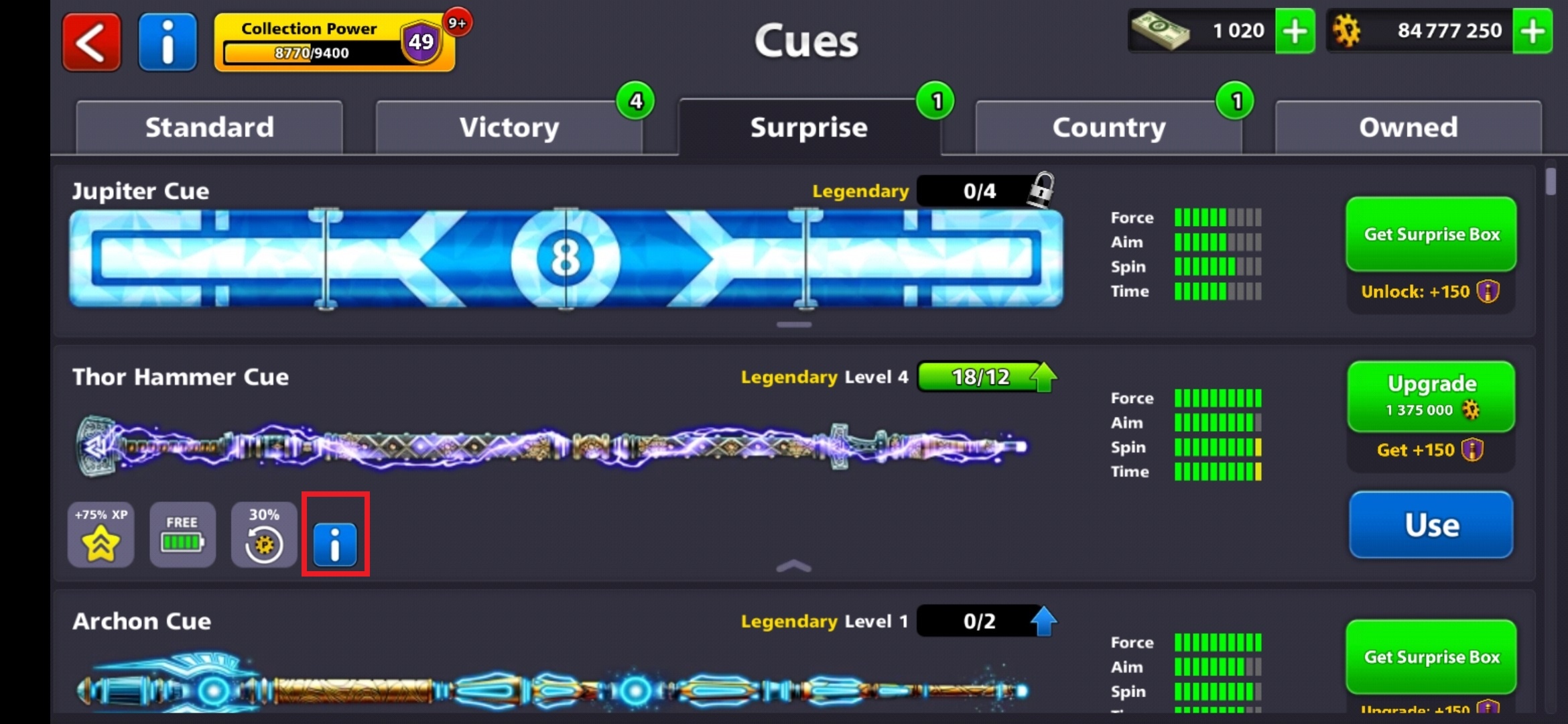 Or you can click on the "i" to have full information about the cue stats.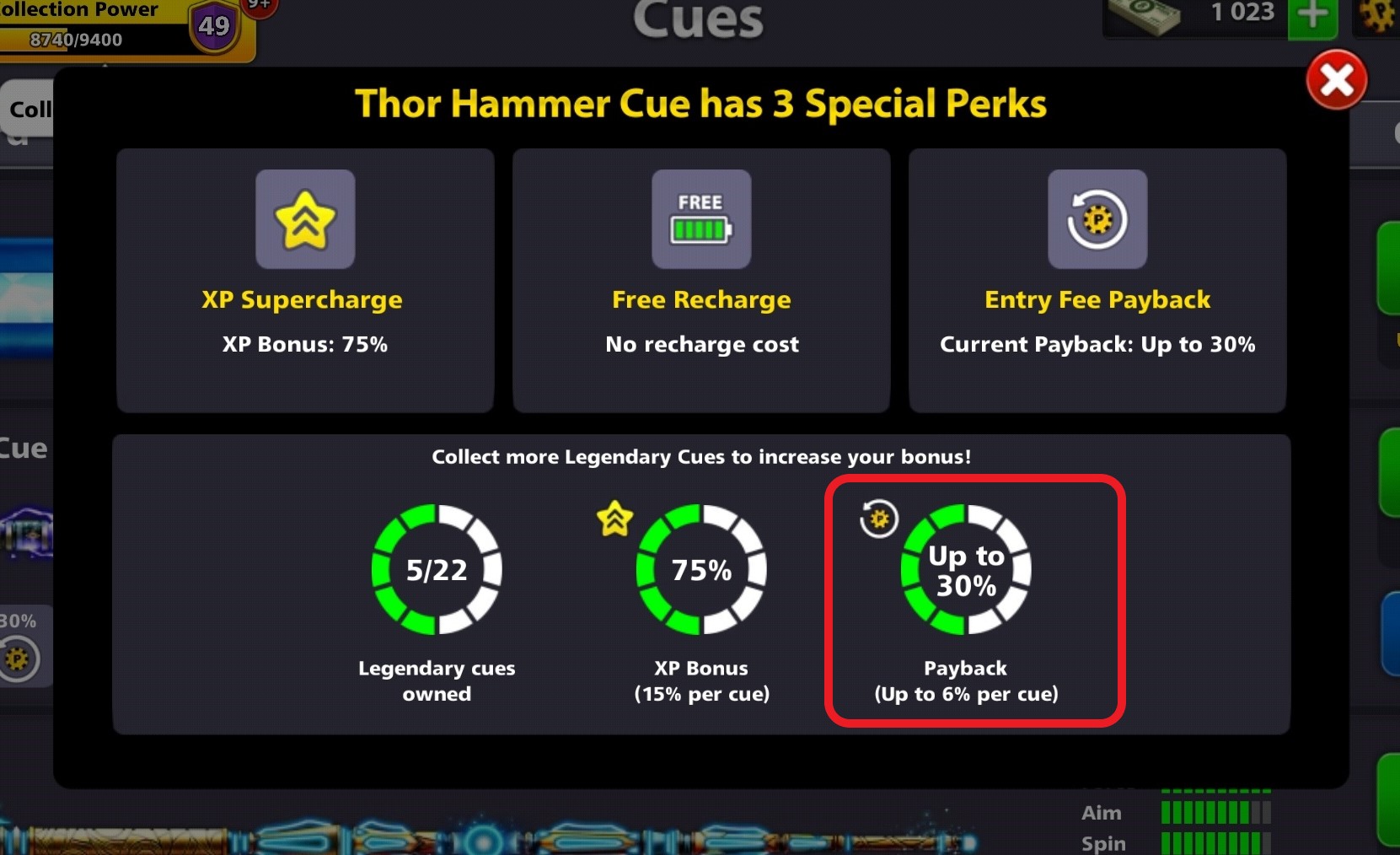 We hope that this information was helpful! Good luck and good matches. 😉