Leaderboards
Mini Tennis has a leaderboard system that will keep track of the top ranking players in different leagues, countries, the world and friends list. These leaderboards add a competitive layer to the game and are also another way of acquiring rewards and prestige.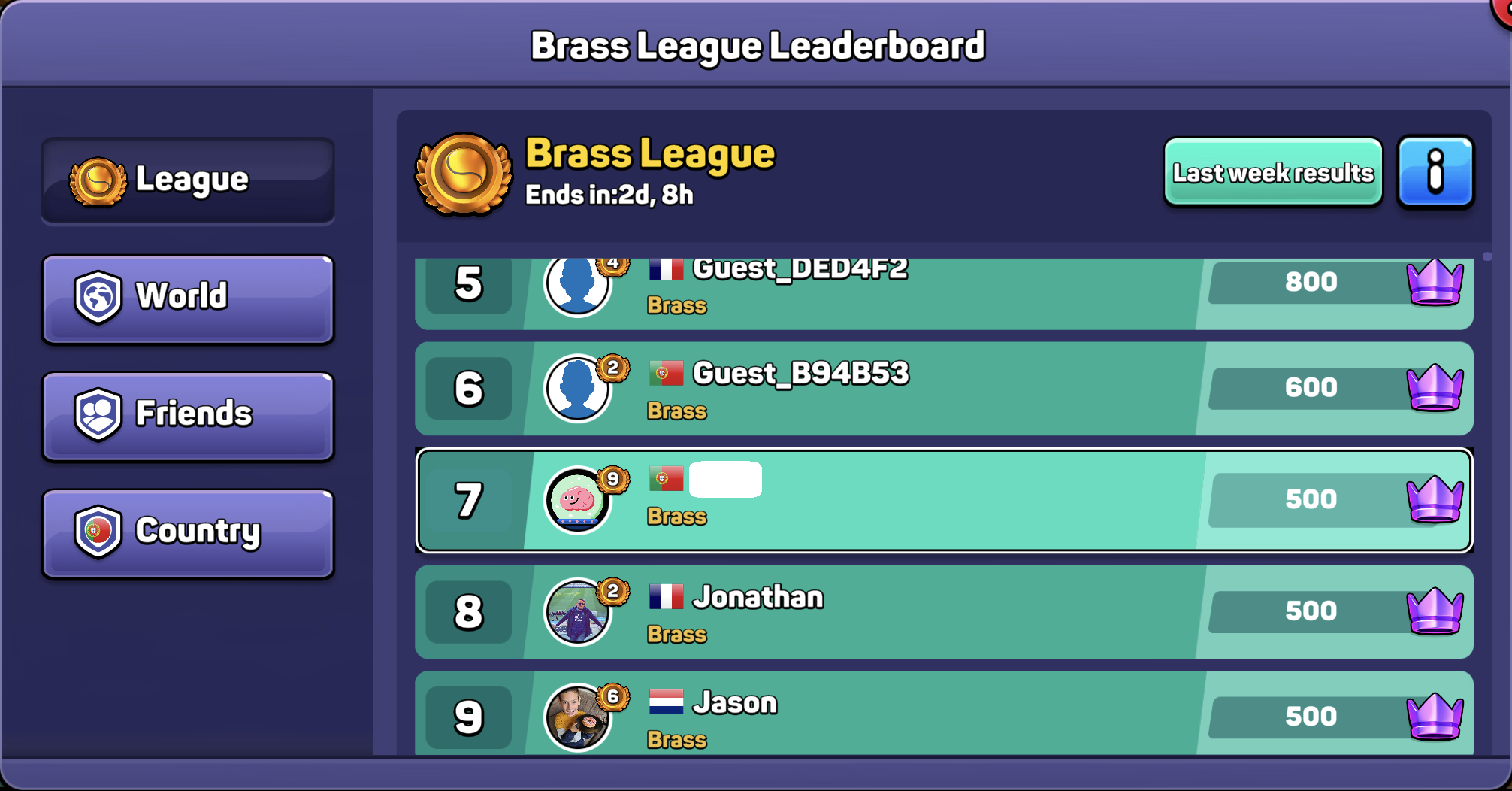 Leagues are reset every Monday and last a week. During that period of time all your winnings will be added to your profile as Leaderpoints and if you reach a certain position at the end you will receive various prizes.
For more on this, please, take a look at the information menu in-game, by clicking in the blue "i" button. There is a list compiled with all the rewards available through leaderboards.
Missions
Missions are a fantastic way of acquiring extra rewards, in some cases, passively by simply playing the game. There is a big selection of missions and they will appear randomly every day. You can also work towards completing your mission pack daily.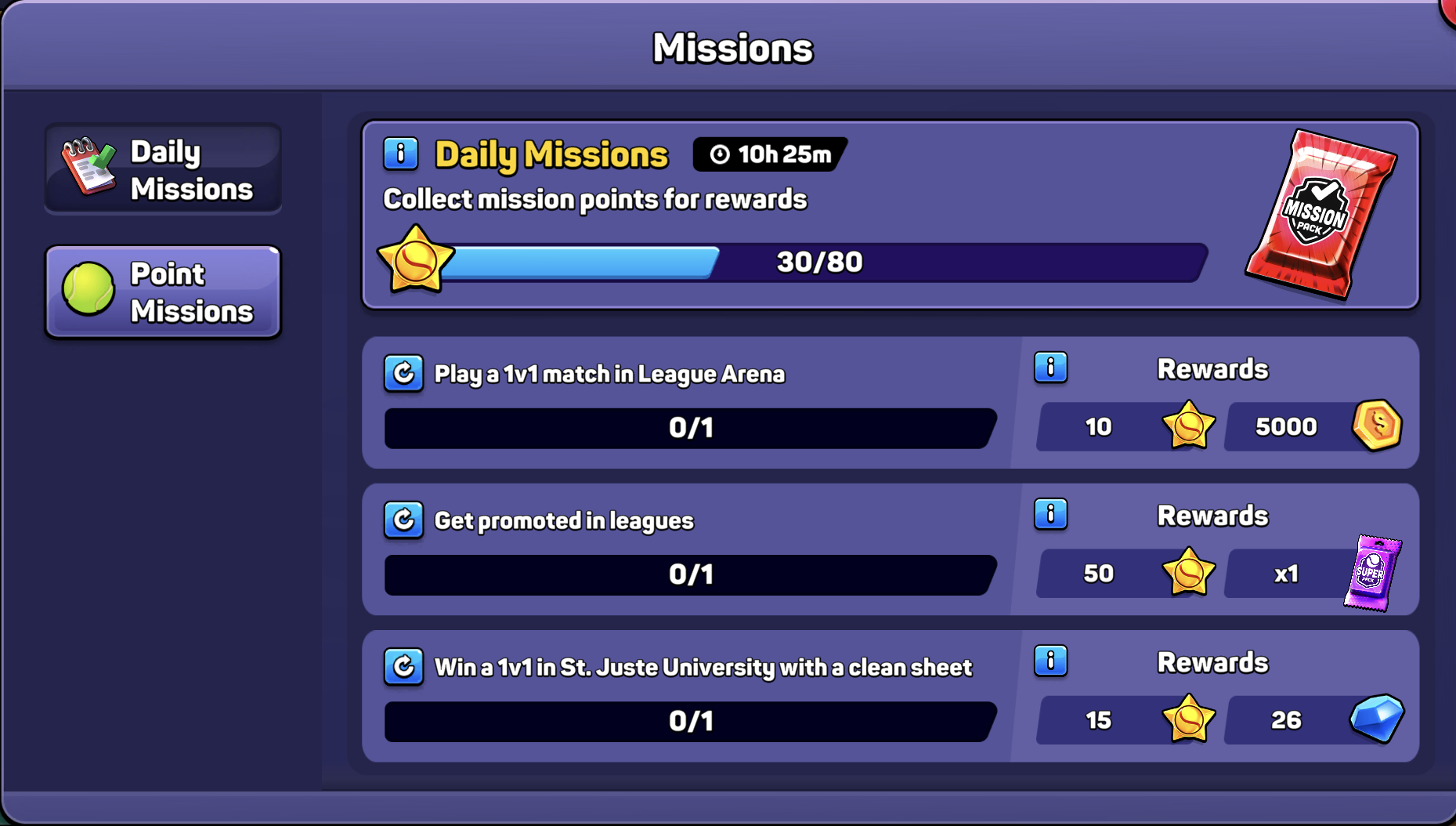 Point missions are associated to scoring points in certain ways. This is another form of acquiring unique packs.
Achievements
Finally, we have achievements. These are long term objectives that generally reward you with gems. There is a considerable list of achievements you can aim to complete. Each achievement is divided into several stages, each of which with its own rewards.