Before you start to change or reset your password, please make sure your account was not connected with Facebook or Google. This procedure described below works only with Miniclip accounts.
How to check if my account is linked with Facebook?
If your account is linked with Facebook or Google, then you need to change the password from those platforms.
If you forgot your Miniclip account password, do not worry. There are ways to reset it!
If you remember the email that you used to create the account and you still have access to that inbox, then you should be able to do it yourself by following the steps below.
If you are not signed in:
Look at the top right hand corner of our page. You should see this screen:

Select Signup/Login and the screen will change. A pop-up will appear allowing you to login via Facebook or Miniclip ID. If you want to Sign In, simply put in your details and hit the Sign In option.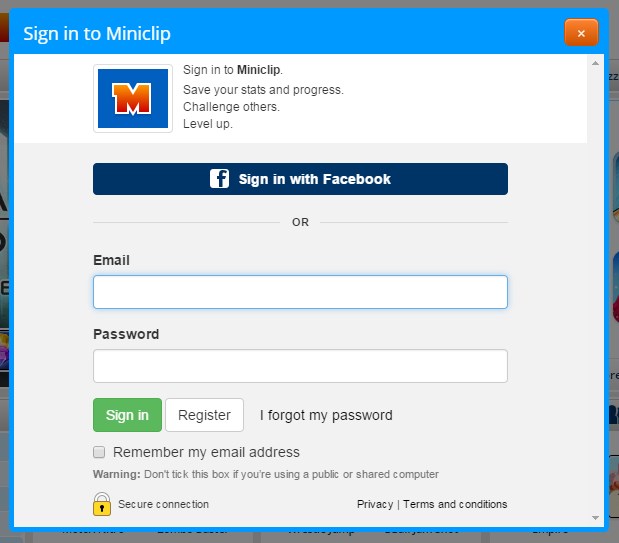 Click on I forgot my password and you will be prompt to type your email address in. You will be sent a new password to your inbox. You can change it back to one of your choice once you are logged in using the same steps listed below.
If you are signed in:
If you are signed in, you will have to click on the Cogwheel Icon at the top right hand corner of the page.
Select the option Edit Profile, which will take you to the Player Page. Here you will select the Password tab;
Once you select this option, the screen will change. On the screen that follows, you will have to type in your current password and then type your new one. Once this is done, hit Save Settings;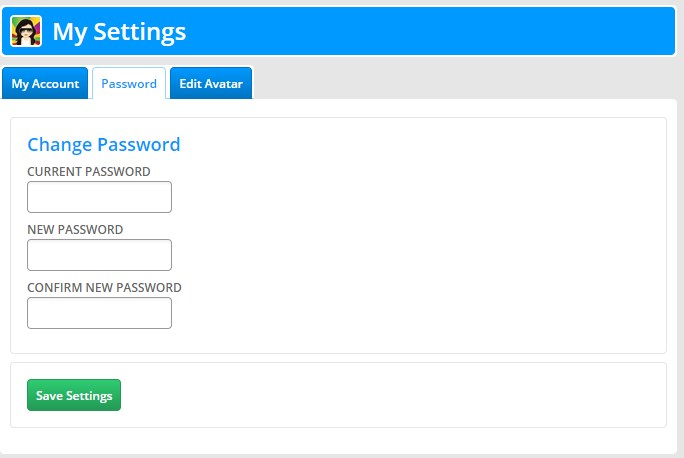 And that's it! The screen will then appears as follows, to confirm the changes were saved:

Please be aware that if your game account is associated to or game is connected directly with Facebook/Google account, then resetting your password via Miniclip account is not possible because the login credentials belong to Facebook/Google and not to Minicip.

If you do not receive the password recovery email, then please check if it is a valid email and if the email is the same you are using with your game account. Also, please check your spam folder to make sure that the password recovery email is not there. If you wish to change the password, then please click on the links below to read more how you can change your password:

Google https://accounts.google.com/signin/recovery
Facebook https://www.facebook.com/login/identify

If you have a Miniclip ID account and didn't receive any email please verify your Spam box and if you are writing the correct email address.
If everything goes well, you will have a new password and you can keep on having fun!