If you are playing in the mobile version, tap on the cue or on Aiming Wheel to adjust the position/trajectory and then tap and drag the Power Bar in order to regulate the Force of the shot.
If you are playing in the web version, click on the cue and move the cursor to adjust the trajectory and to shot the ball you will need to click on the left side of your mouse.
As you hold down the left side, please move your mouse to the left to calculate the amount of force you would like to hit the ball with. When you are ready to hit the ball, please let go of the left mouse button to proceed with hitting the ball.
Use the Aiming Wheel (on the right in the image below) to move the cue and precisely decide the trajectory.
Use the Power Bar (on the left in the image below) to set the Force of your Shot. The more you pull back the Cue, the more powerful the shot will be.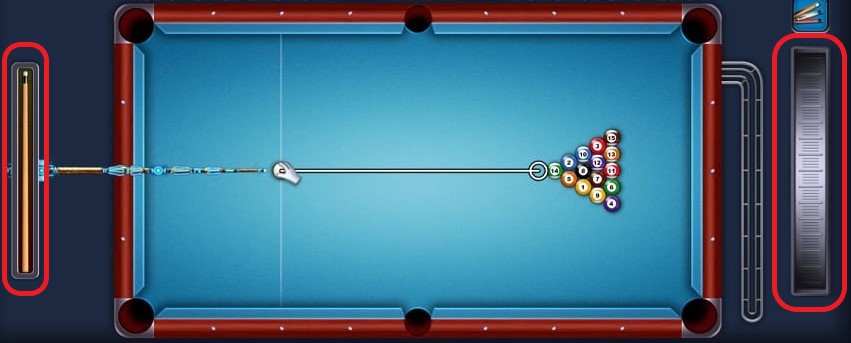 If you don't see the Aiming Wheel, make sure that the option is enabled from the Settings.

Make sure to check these related articles as well:
Power Bar settings (8 Ball Pool)
How to Move and Hit the Cue Ball (8 Ball Pool)