The Unique ID is, a unique set of numbers associated to each account. This ID is generated at the moment you begin playing the game and remains the same while the account is active, whether Facebook or other services are linked or not, serving as an identification of the user. This also helps us track any accounts, which will ultimately make sure we can more quickly and efficiently help you resolve your issues :)
In this article we'll let you know how to find your ID through your mobile device.
Here's how you find it through 8 Ball Pool:
1. Open your game and at the top right you will see your Nickname and avatar/profile picture.
Click on the Avatar as shown below. If you tap on your nickname, make sure to select Profile on the top right part of the screen.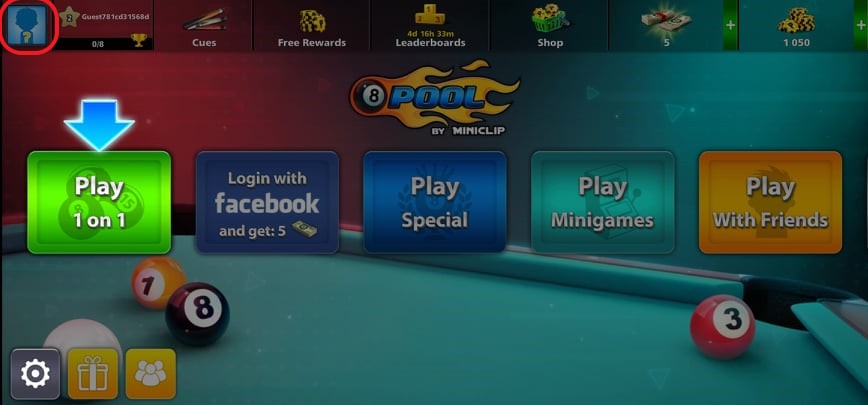 2. Once you click on it, your Profile Page will pop-up, showing your currency, achievements, total amount of winnings and other details, including your Unique ID.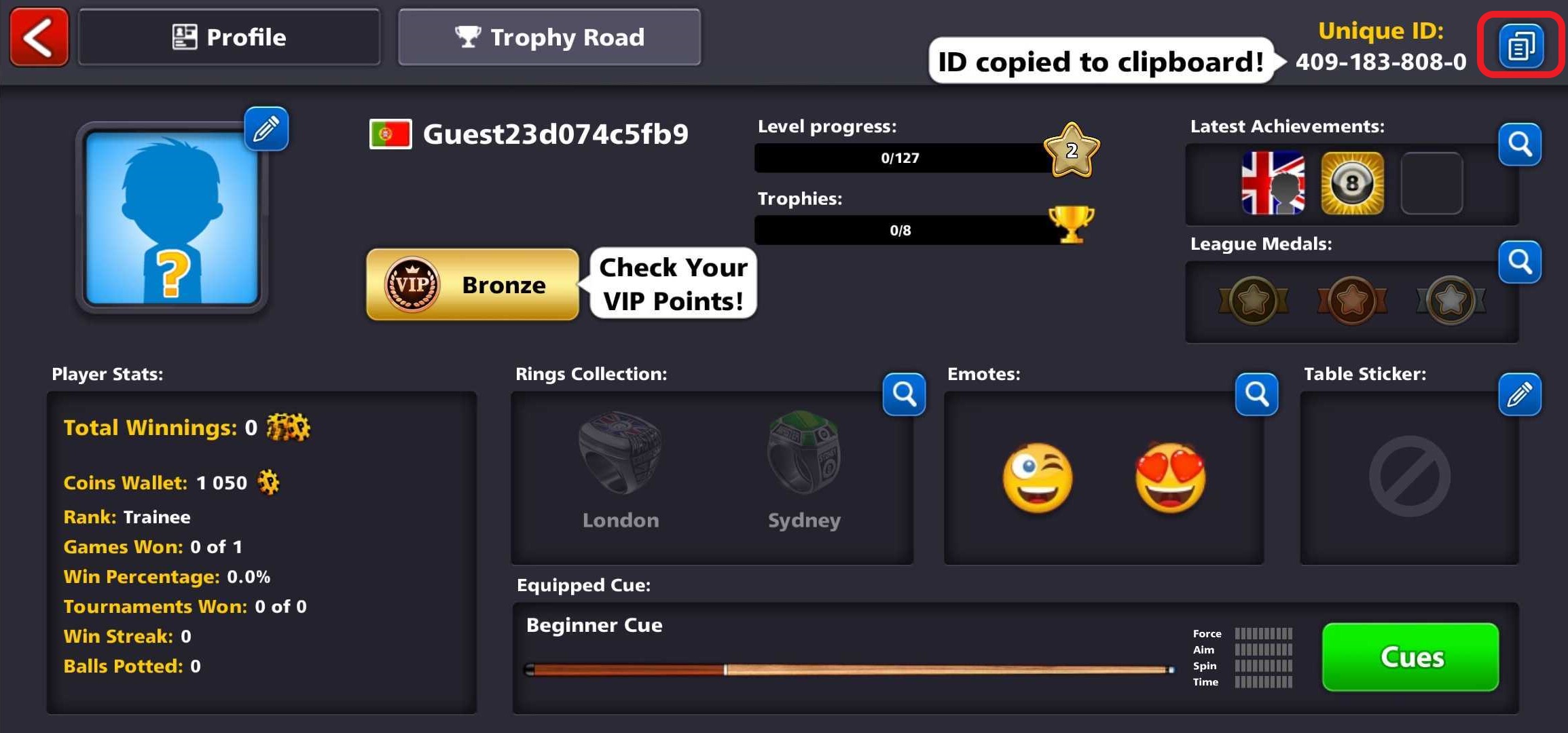 Tap on the icon right next to the ID to automatically copy it!
That's it! Once you have it, always make sure to include it in your emails to the Player Experience team 😊 You should also make a note of your Unique ID, in case you lose access to the account or there is a technical outage.
We will appreciate it greatly!
Have fun!