In each Club, every player will have a set rank with different responsibilities and available actions!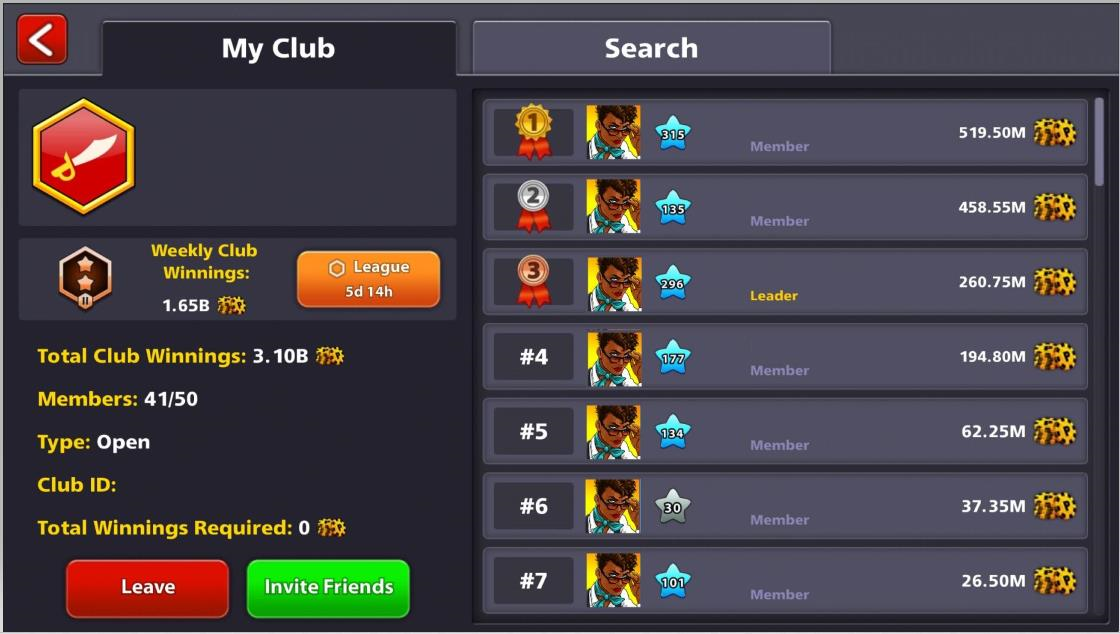 There are four different roles: Leader, Co-leader, Officer, and Member.
Check the following table for more information: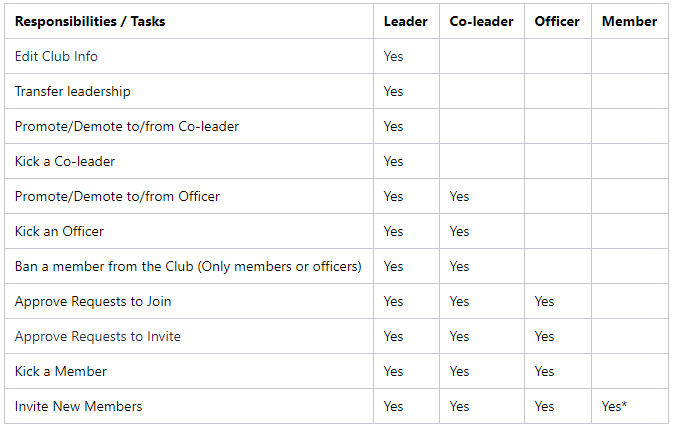 *Only in Open Clubs, otherwise can only initiate (i.e. generate a Request to invite)
Leaders and Co-leaders can also change the Club's description and ban other players. A player that is banned from a Club is unable to join for 3 weeks.
Remember that each Club is responsible for keeping the chat clean of any rude behaviour!
If you see something that you think is wrong, get in touch with your leader or co-leader. They have the means to remove players from the Club that display toxic behaviour.
Keep in mind that anything related to clubs is not Miniclip's responsibility, clubs aren't managed or moderated by us.