Every Club competes in a Leaderboard system that plays out very similarly the individual player Leaderboard:
My Club League

Country Leaderboard

World Leaderboard
The leaderboards have a weekly cycle starting and ending each Monday morning.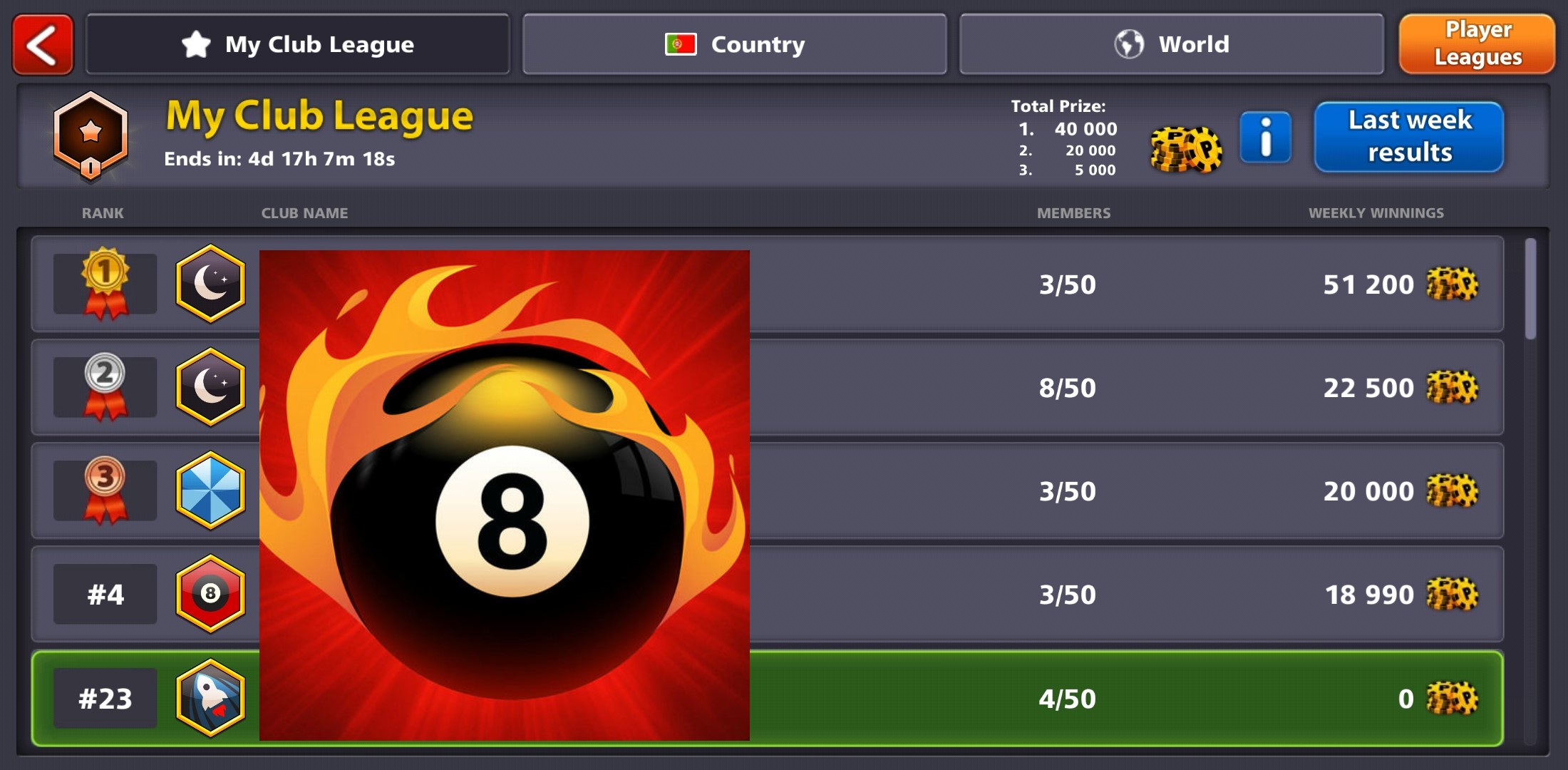 A portion of coins from every game the Club members win, while they are a part of a Club, counts to the total winnings of the Club. This is dependent on their rank within the club and is automatically updated at each moment, according to the middle column in the following table:
This means that if you start the week in rank 50 you will contribute 2% of all your winnings, but as you go up in rank and reach rank 11 for example, all your winnings will be recalculated to mirror the correct percentage: 25%!
Take note that when a player leaves a Club, his/her weekly winnings contribution to that Club will be removed. When they join a Club, the weekly winnings contribution will start from 0!
There are ten Leagues for Clubs: Bronze (I,II), Silver (I,II), Gold (I,II), Emerald (I,II), and Diamond (I,II).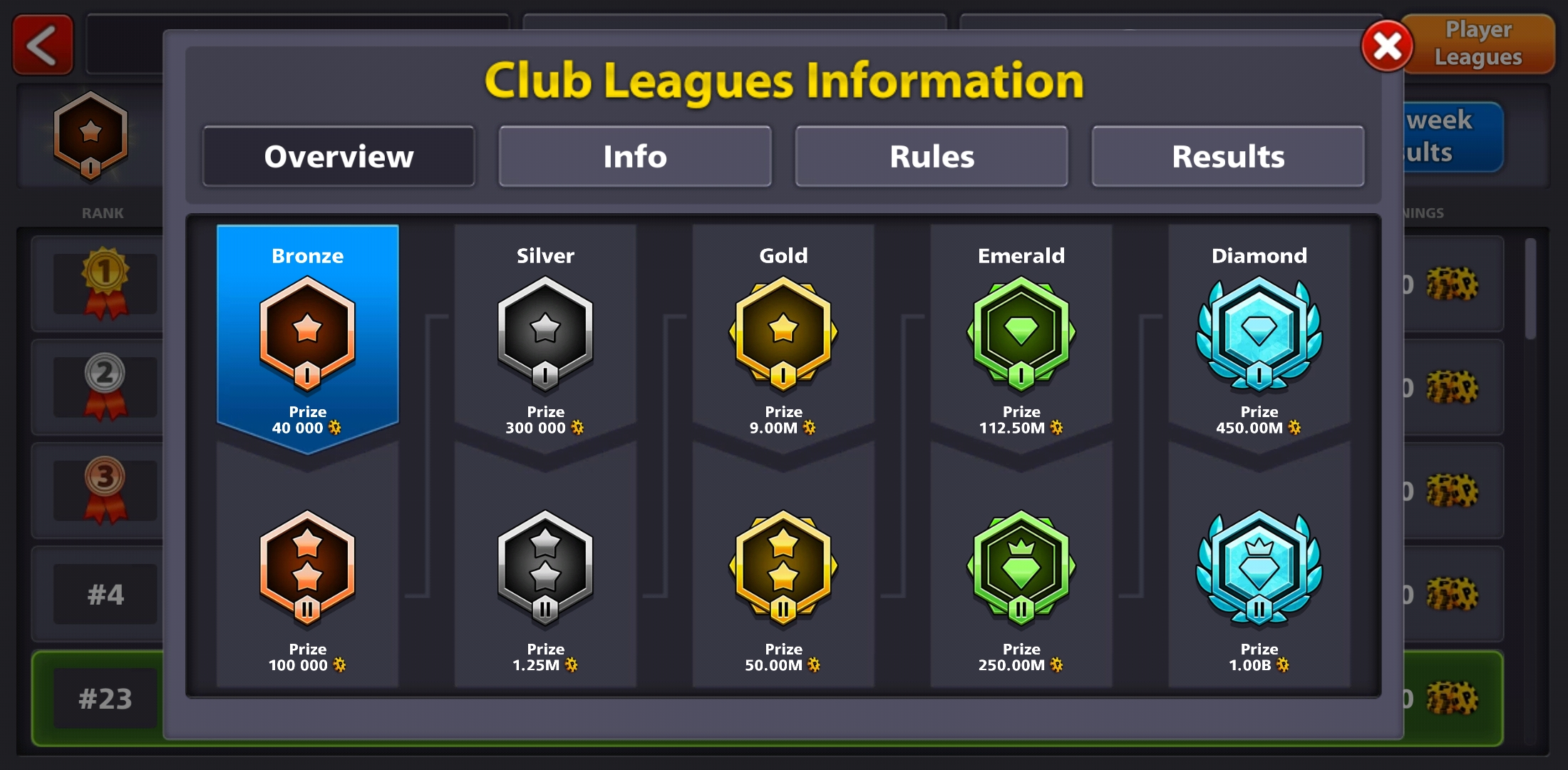 With twenty-five clubs each, rewards will be available for winning a League! Each league has its own prizes. Be sure to finish in the Top 3 Clubs to win prizes!
But remember, at the end of each season some clubs will be promoted to the next tier while the bottom clubs may be demoted to a lower league!
Country Leaderboard will arrange the top Clubs in the country. A reward will also be available for this Leaderboard. Take into attention that every club in a country will be fighting on the same leaderboard!
On the other hand, the World Leaderboard will be the master Leaderboard with all the Clubs! The rewards for winning this leaderboard will be huge and winners will be forever in memory as the greatest!