Like most things in life, Golf Clash is better when you get to do it with your friends.
In order to challenge a friend for a match, start by connected your account with a Facebook profile.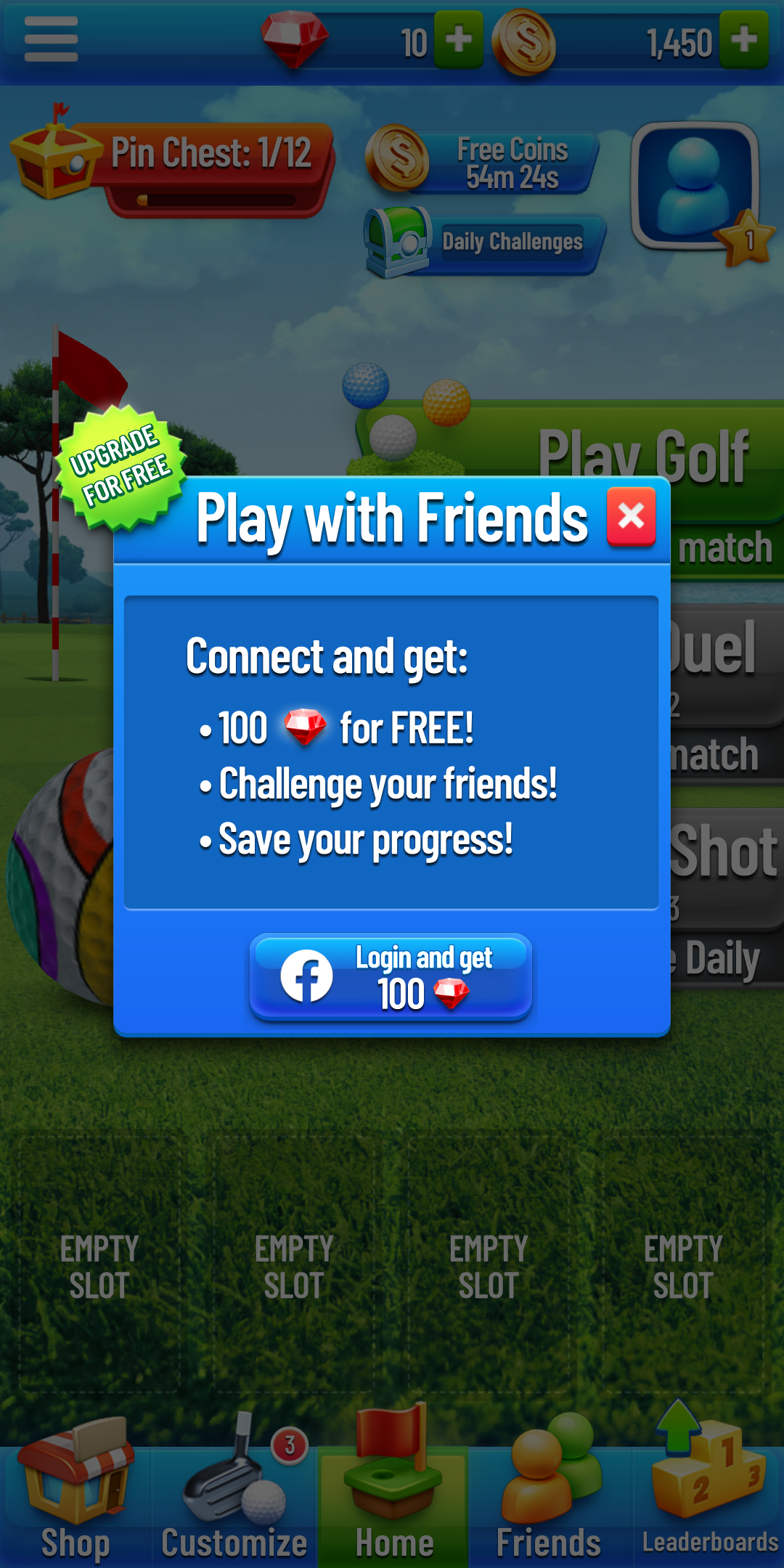 To do so, select the Friends Menu on the bottom of your screen. You'll be prompted to connect your account with a profile and claim a reward.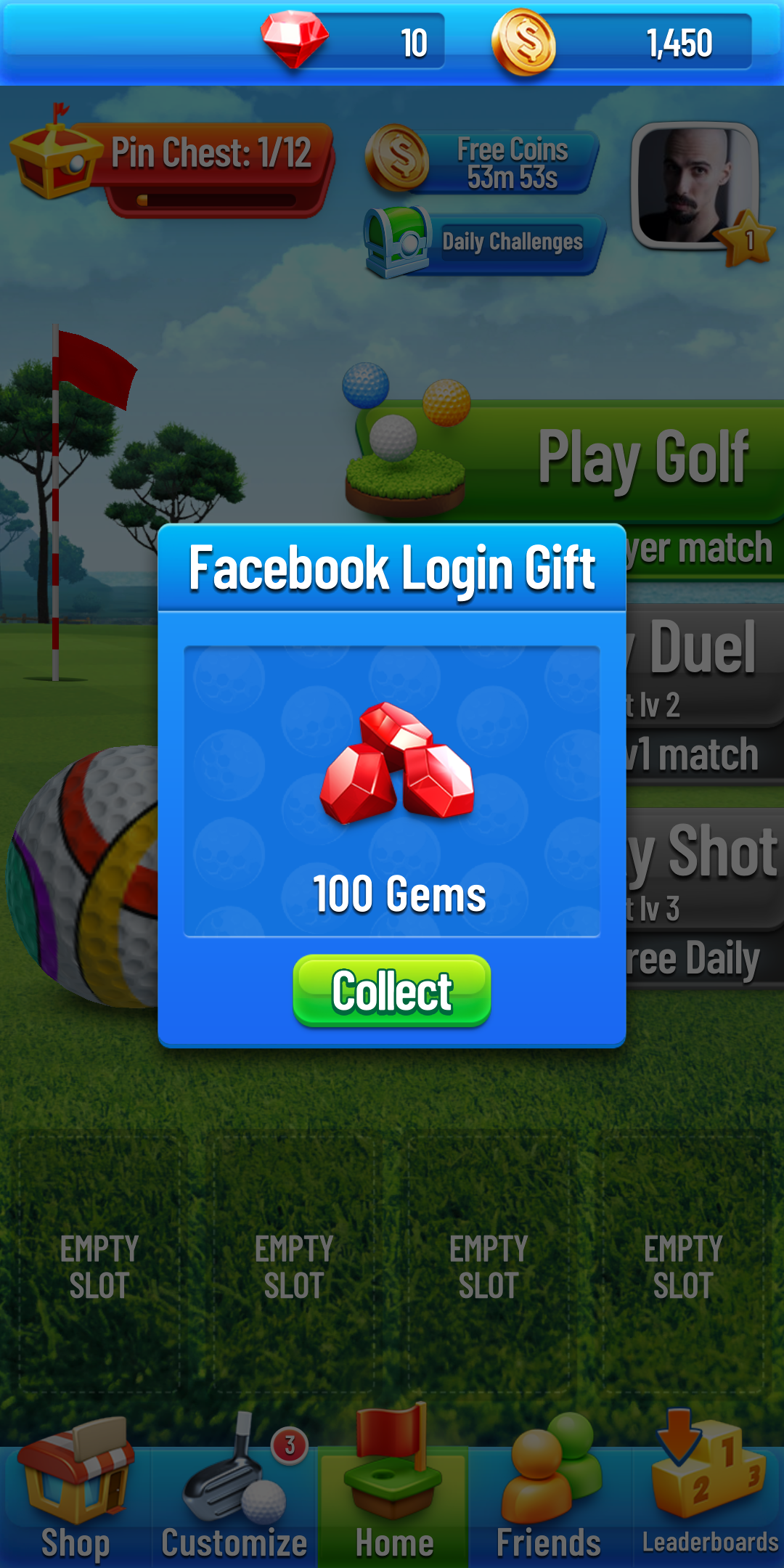 Afterwards, you'll see a list of your Facebook friends that are already playing Golf Strike. To invite more friends, tap Invite Friends either using Facebook or WhatsApp.
Tap "Challenge" to invite your friends to a match and select your tour.
You can also express yourself with a few emojis and pre-written sentences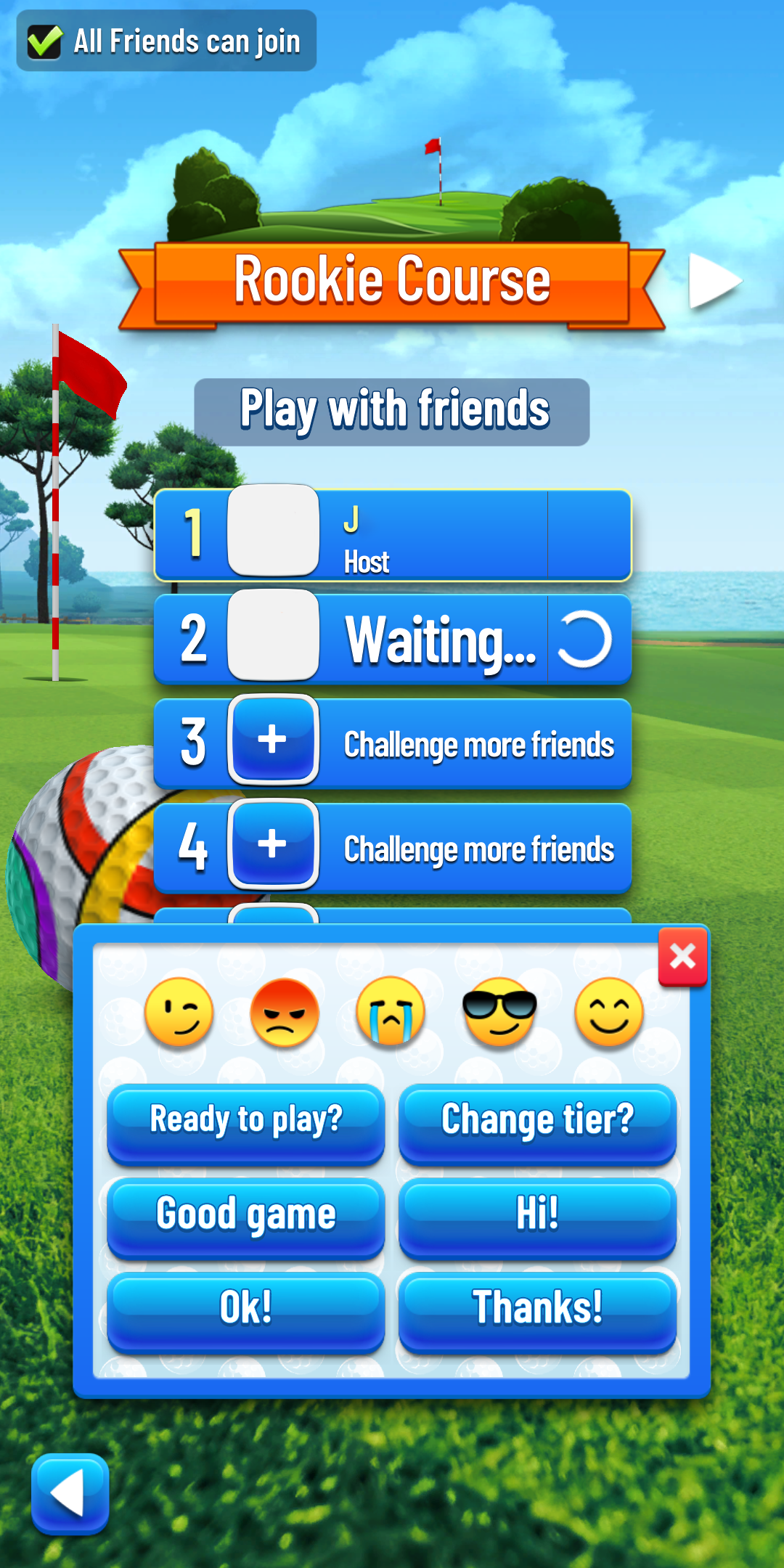 If your friend does not accept your challenge, you can always cancel and try again later.