Hi all!
A new feature is rolling into 8 Ball Pool - the Lucky Shot minigame.
Lucky Shot is a new minigame that the player can try for free once a day, where they need to hit a Gold Ball onto a target on the table to get rewards depending on where your Gold Ball lands! Aim carefully and work those angle shots!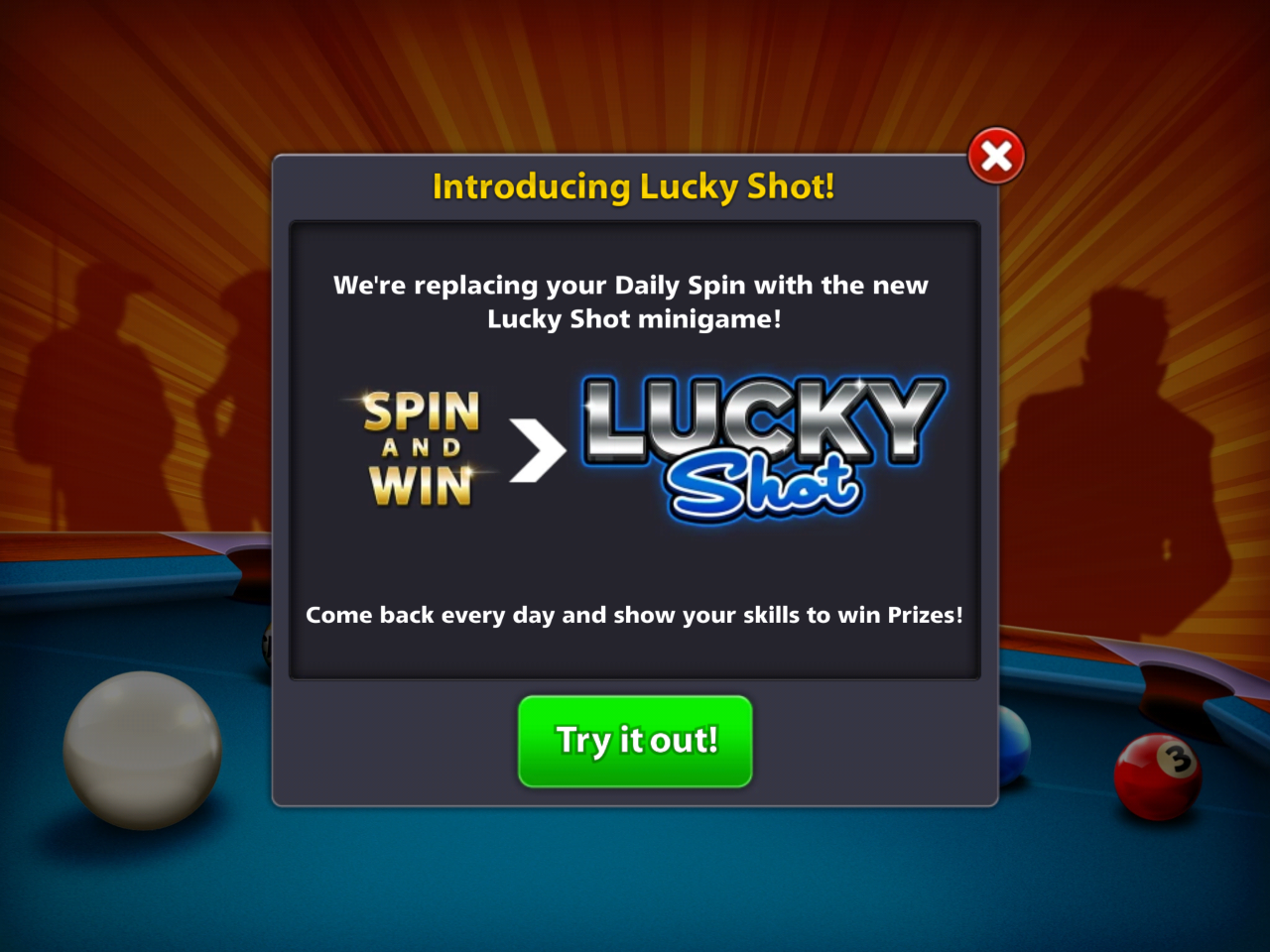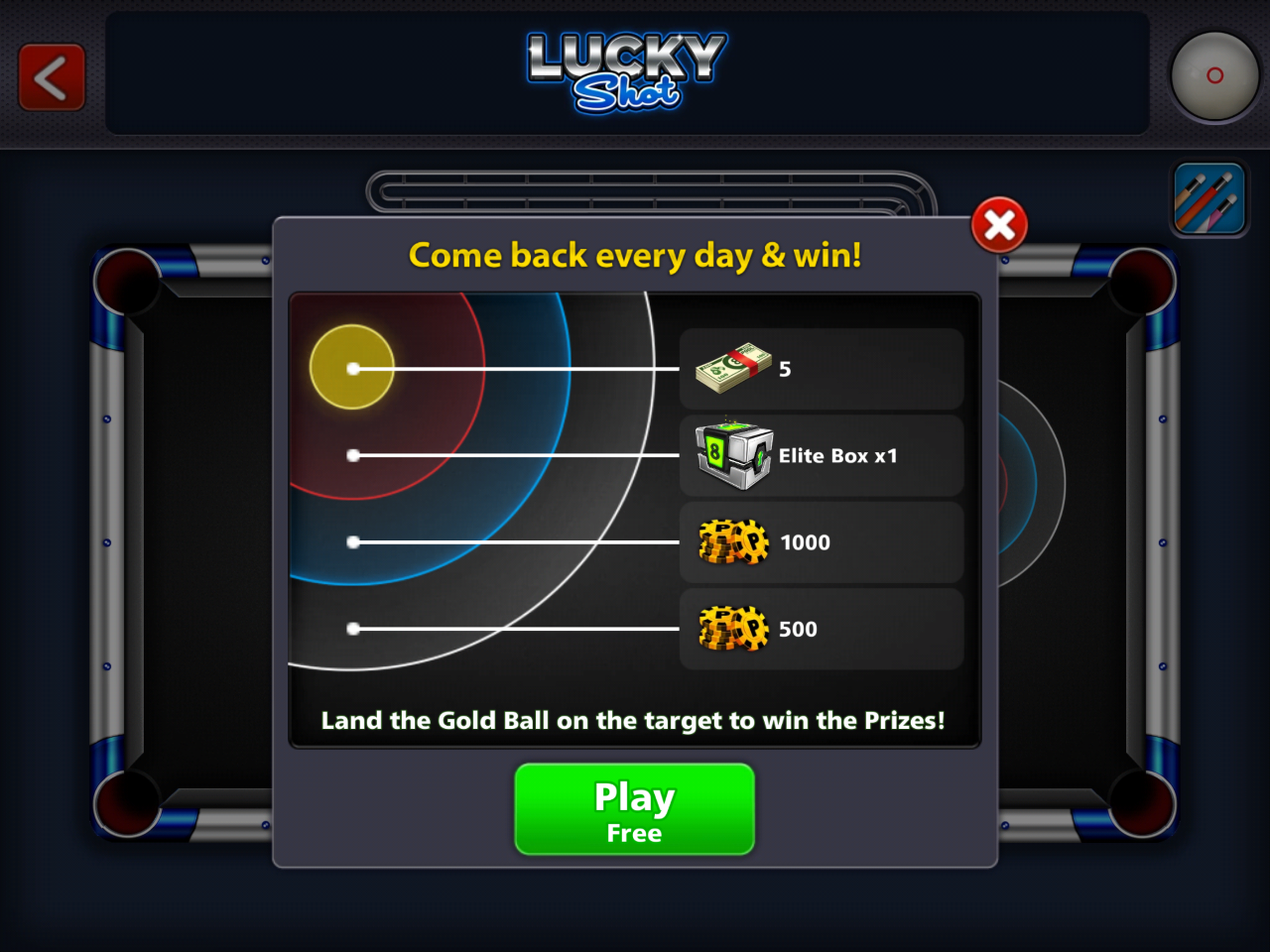 Playing a Lucky Shot gives access to Golden Shot, the same minigame but with better rewards and paid entry: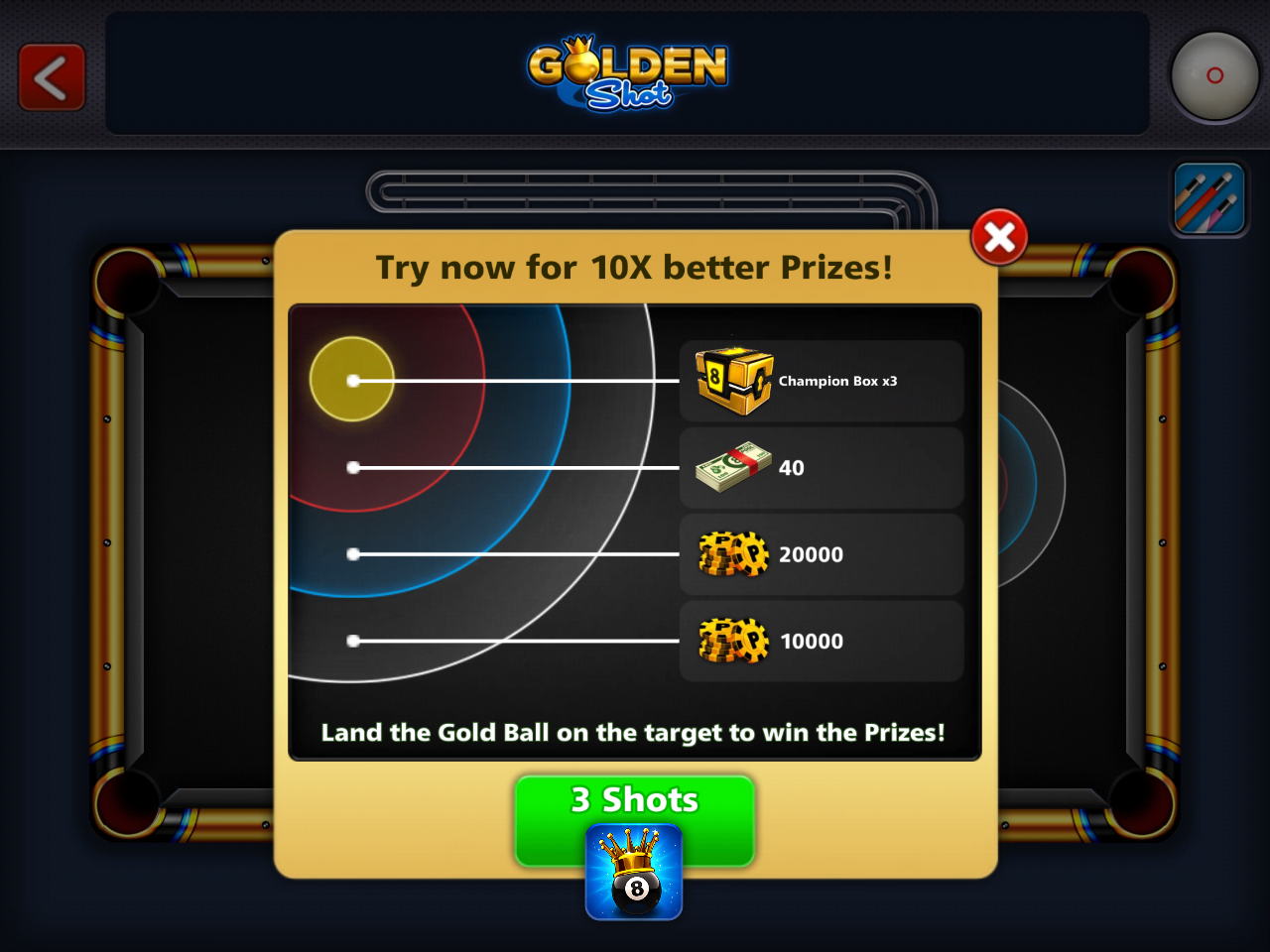 All you have to do now is harness all your amazing pool skills and aim for the center prize!!
Good Luck(y) Shot!