January 2023
A New Year, a new Balance Patch and a better Baseball Clash!


Just like what happened with the previous patches, Balance Patch 1.3 is rolling out improvements to Baseball Clash making it fairer to all players! Like the good listeners and hosts we are, we appreciate your precious feedback and consider it the foundation of our gameplay revisions.

Let's go!
⚾ PLAYER CHANGES
Murray's stats change
Based on our current statistics, Murray is a part of more than 50% of the games in the upper league. So we are encountering him frequently during matches. Therefore, to provide an opportunity for other catchers to be on the field, we've decided to lower his power by 3% and help him defend stealing by increasing his throwing by 3%.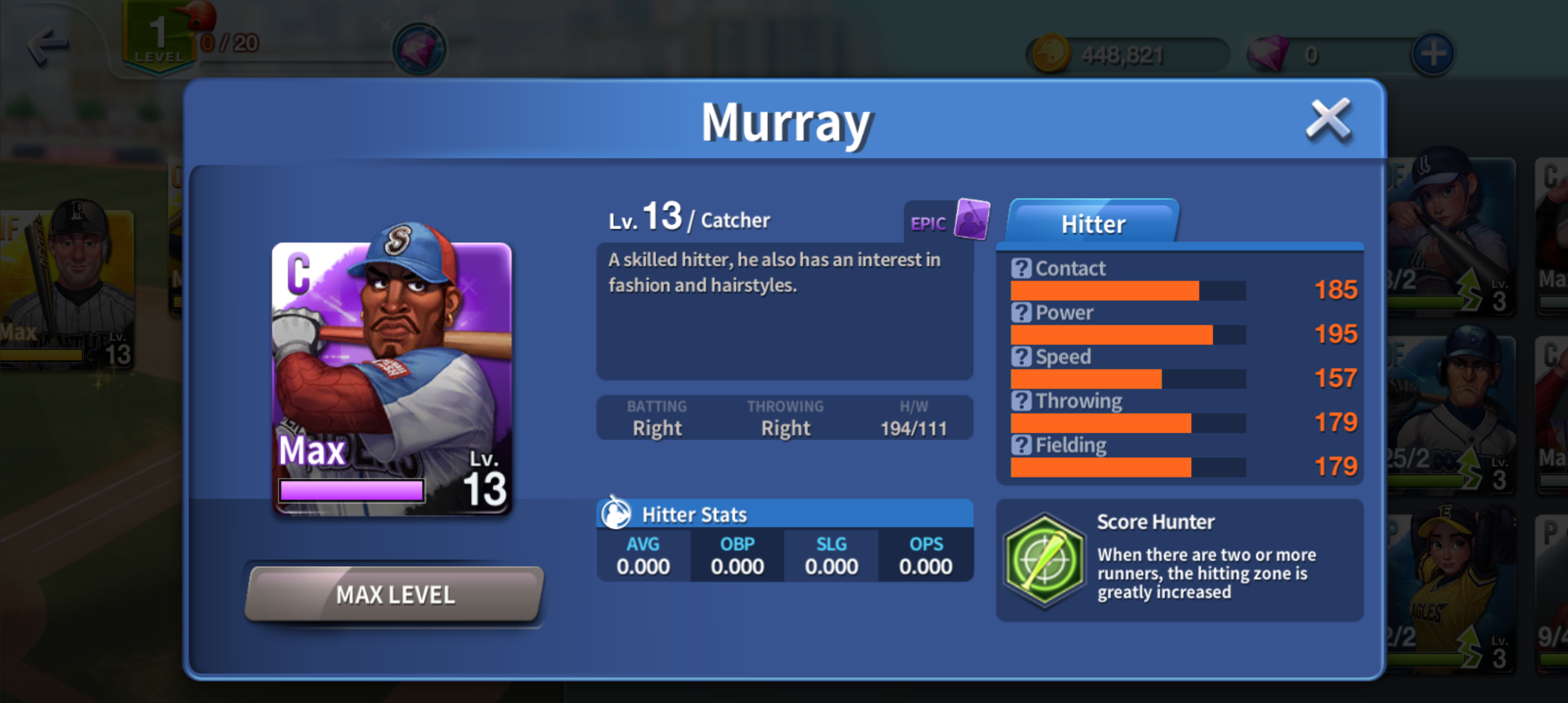 Mario's skill improvement
Because of Murray, Mario has limited opportunities to be on the field. We are increasing Mario's skill against bunts by 50% to help him become a catcher who can challenge for Murray's position.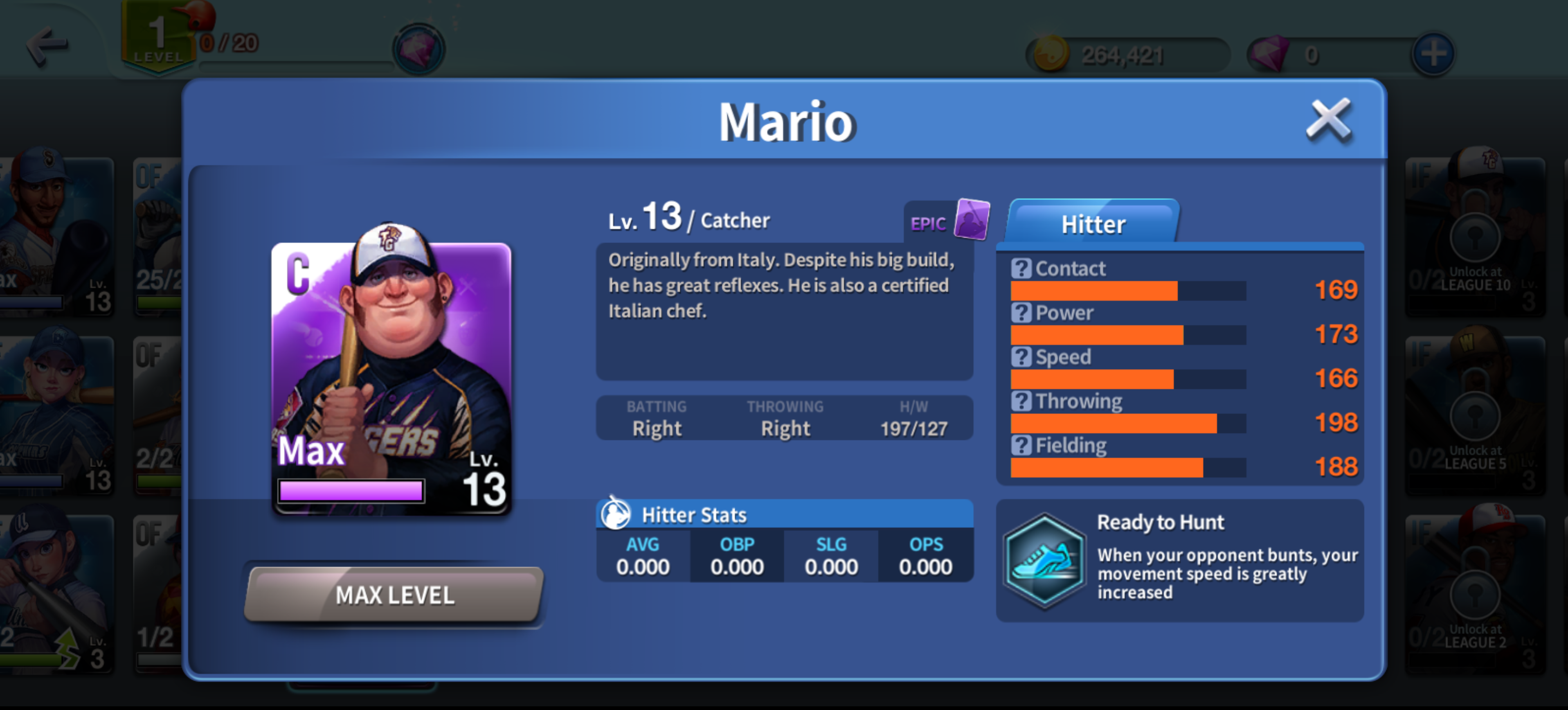 Angelina's skill improvement
Angelina is a catcher who has a special ability to raise the accuracy of all the batters on your team, but the skill could have been more effective and that may explain her unpopularity. So, we slightly increased her skill effect from accuracy +3 to accuracy +5 for all batters on the team.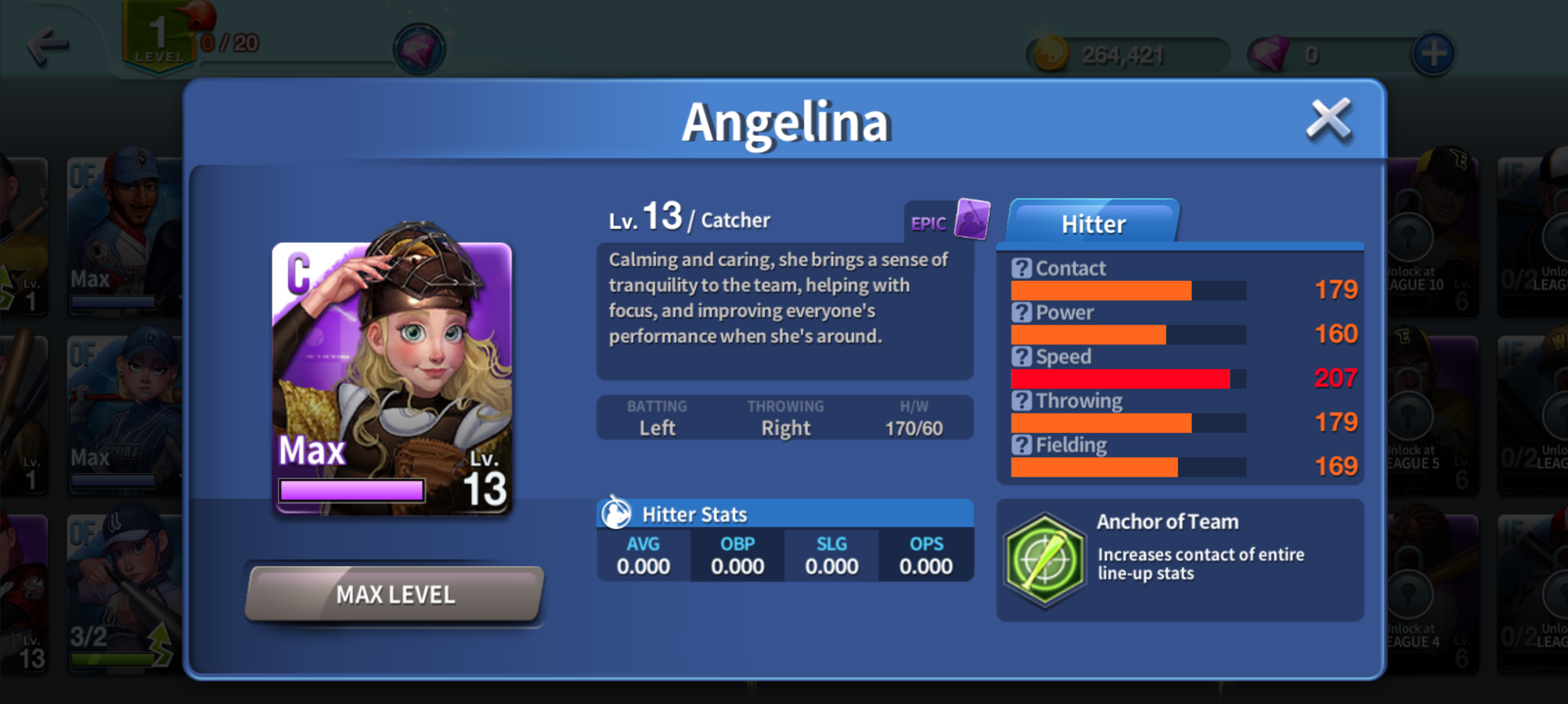 Edwards' skill improvement
Edward has a very low usage rate, as almost none of the users are using him. We are increasing the effectiveness of Edward's skill from power +12 to power +24 in the 0S (zero strikes) situation so that he can get a chance to play and be a powerful hitter on the first pitch.
Barry's skill improvement
Barry is usually on the bench with Edward, so we've decided to significantly increase his skill effectiveness by adding accuracy +30 to the current power +30 increase when the team is losing. We look forward to see him become a player who can make a turnaround when the team is losing.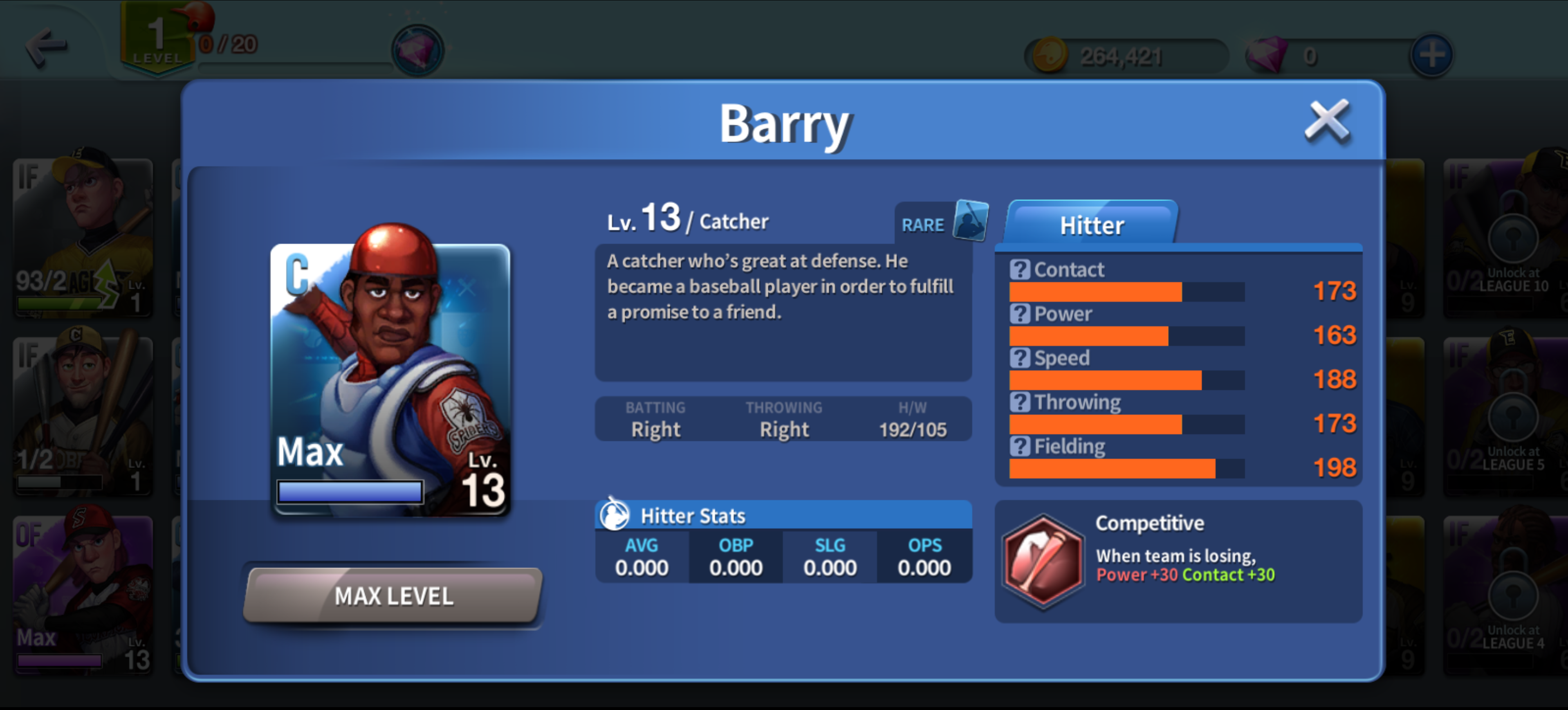 Tony's skill improvement
Tony has the strongest throwing ability among all catchers in Baseball Clash but he's rarely used. So, we are improving Tony's skill effectiveness from power +12 to power +24 in 2S, so he can show a strong appearance in clutch situations.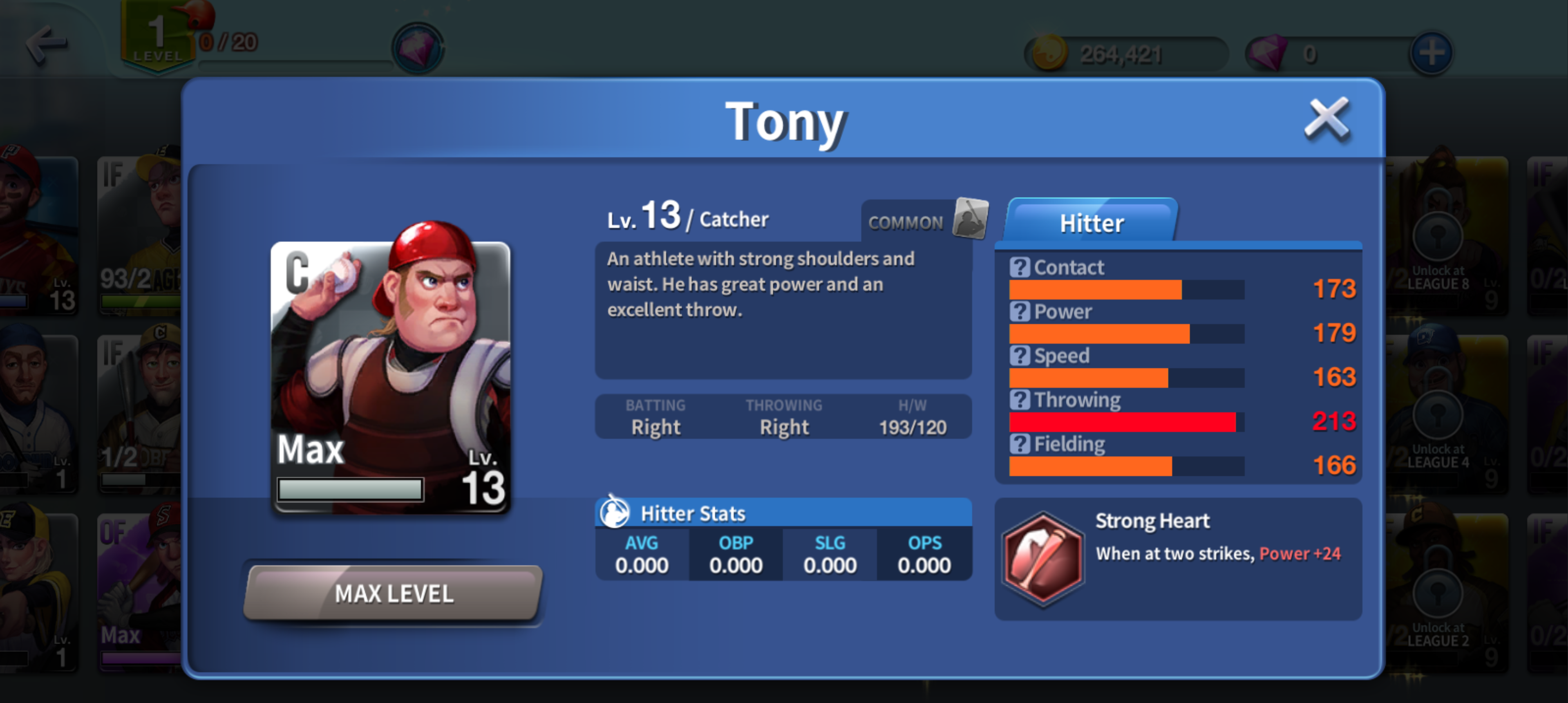 Ricky's skill improvement
Ricky is the first catcher to join our teams, but his usage rate has decreased as other catchers are too powerful. So, we are significantly increasing his skill effect from accuracy +9 to accuracy +18 and speed +18. We look forward to the day when Ricky can join us again.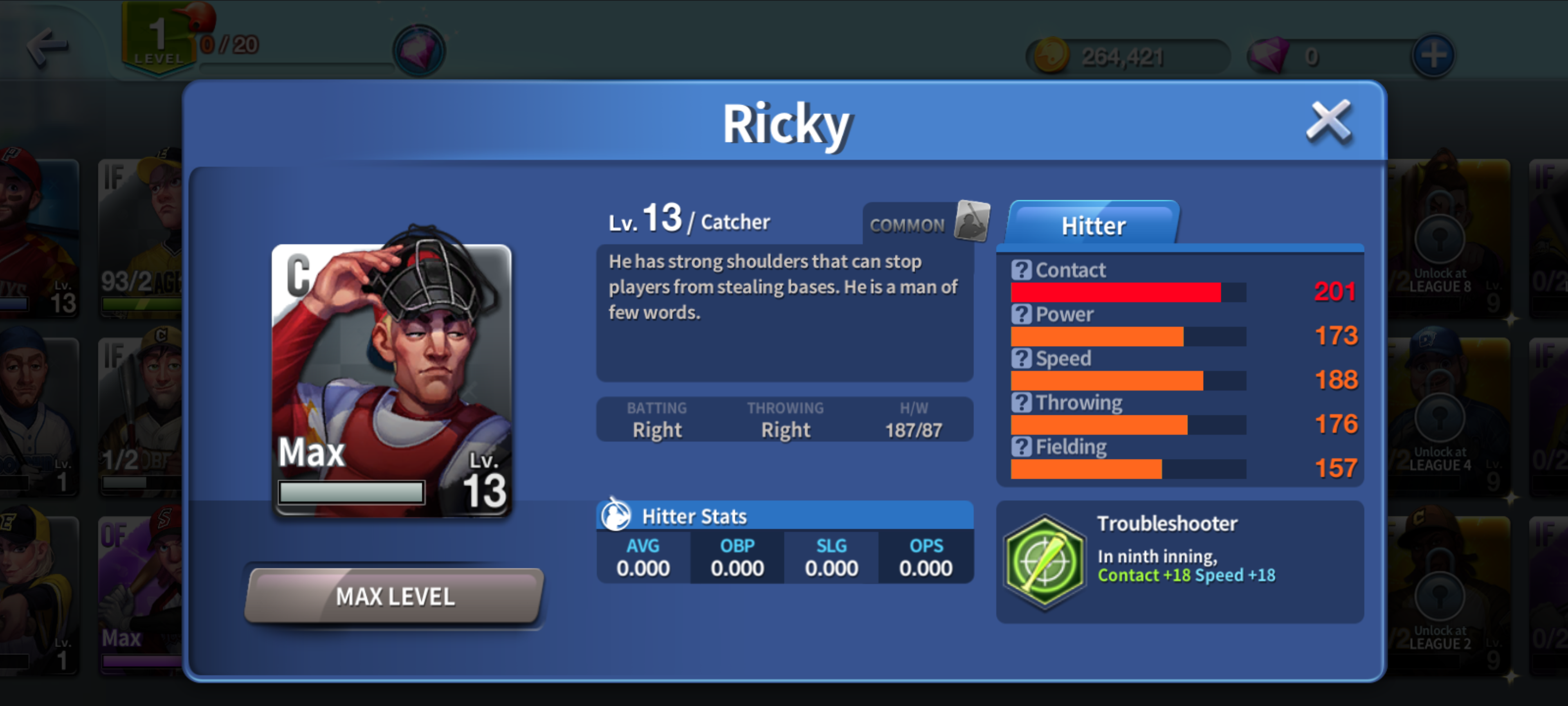 ——
These are the change you'll find when updating the game with the Balance Patch v1.3!
What do you think?
Look out for future Balance Patch notes right here and keep in touch on Facebook and Instagram to share your valuable feedback! You can also check our previous patch update right here.
Now… let's play ball! ⚾