Hi all!
To win all of these prizes in Win Streak Events you'll need to win 10 games in a row. Don't despair, though, we know how tough the competition is and we've given you some leniency. Because bad luck happens, you're allowed up to 3 losses.
To win a game, remember, put all of your assigned pool balls (either solids, or stripes) and when you're down to the 8 ball don't forget to pocket it with a cushion shot on the designated pocket.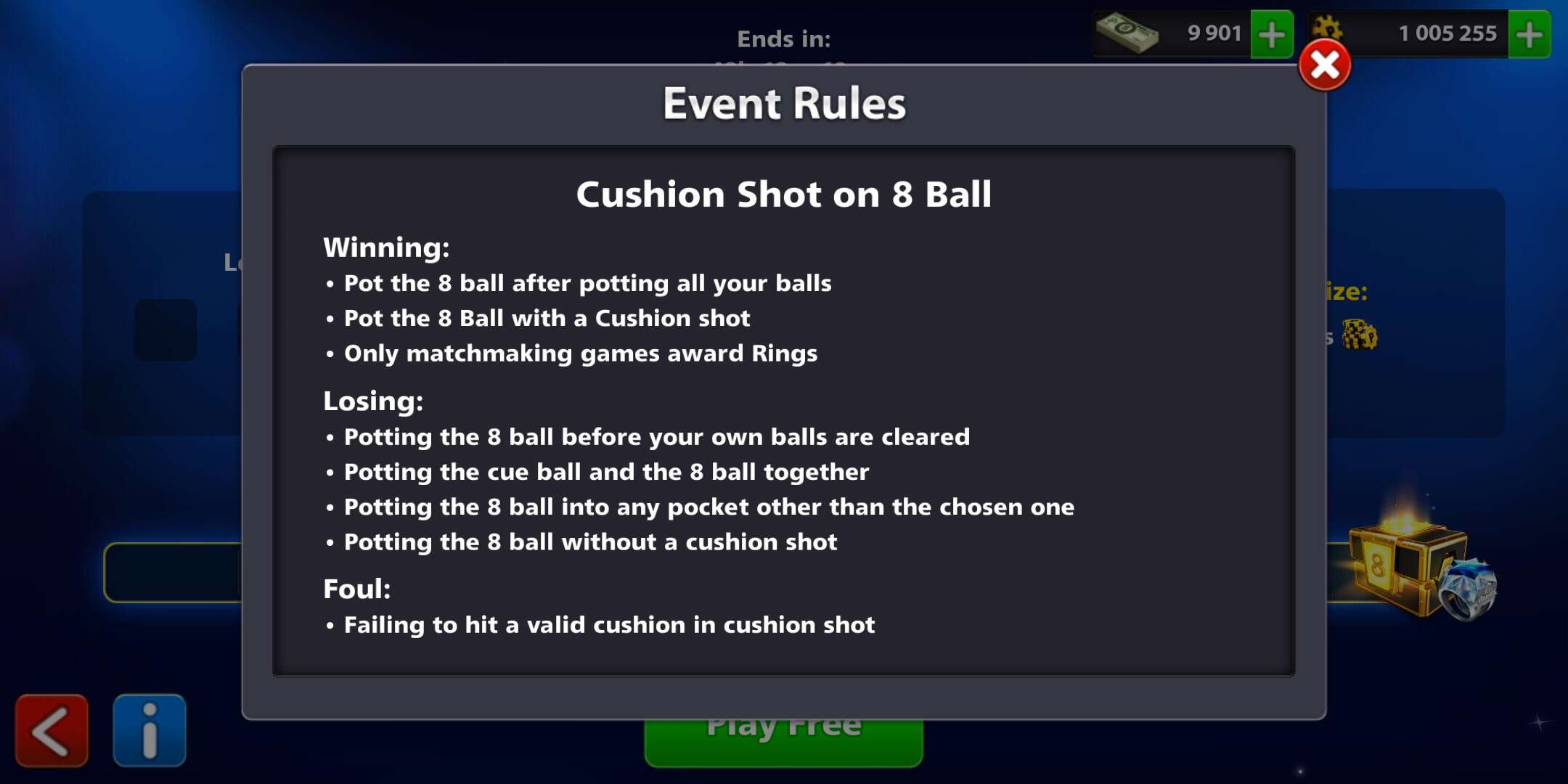 Important, if the 8 ball is pocketed in any other way, the player that made the play will lose the game.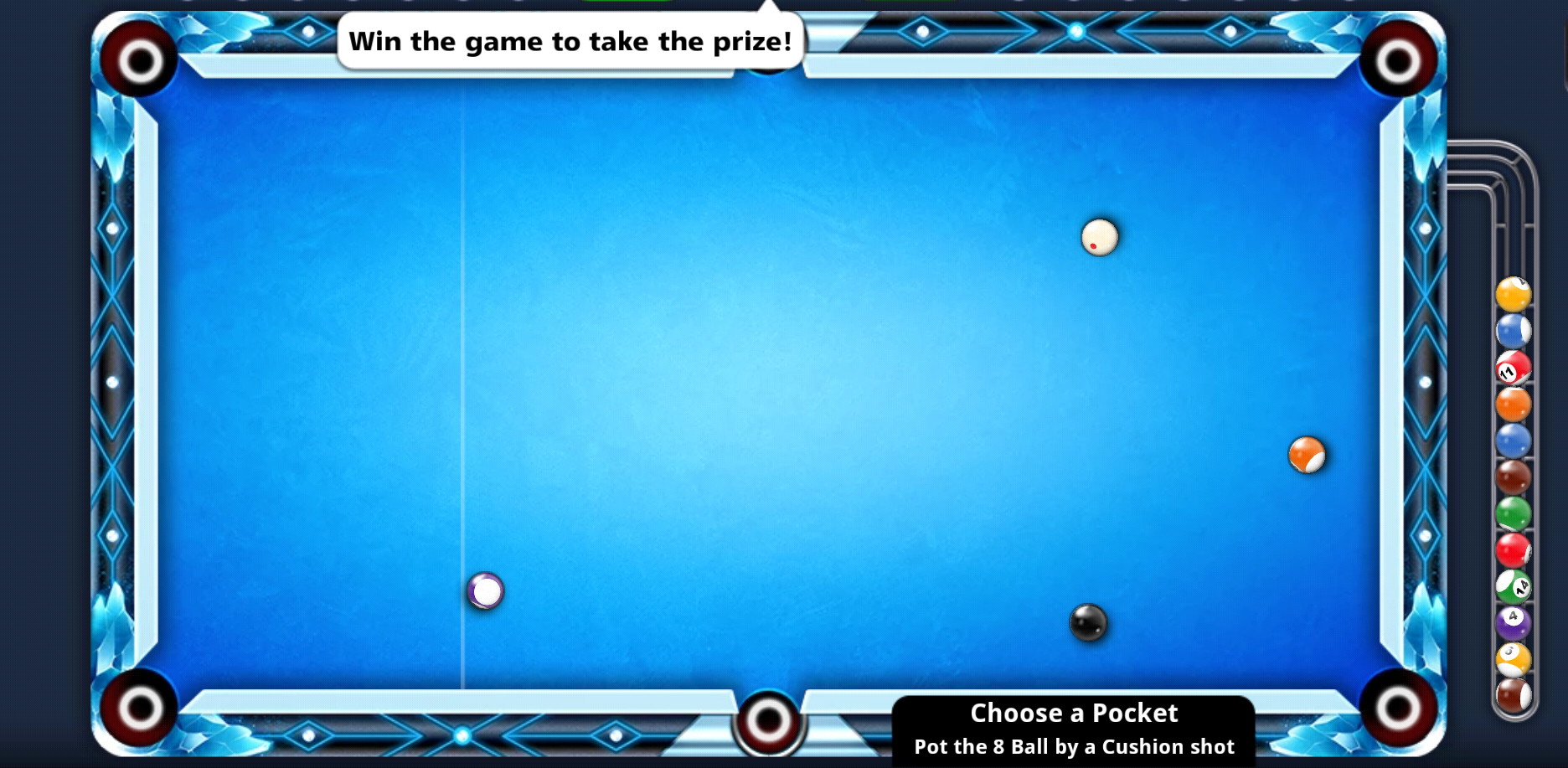 We hope this has been informative.

Remember to have fun!