Hi there, Ballers! 🎱
We are glad to be able to present you with the Leaderboard Revamp! You will now have access to new awesome Features and Rewards to make your experience even more fun and competitive.
With this change, we aim to provide you with more rewards and a better incentive to participate in the leaderboards.
In this article, we'll go through these new features on a more in-depth level:
Before: The old system
In our old Leaderboard system, you would be able to see your position in the ranking along with your weekly winnings. These rankings had a maximum of 300 players.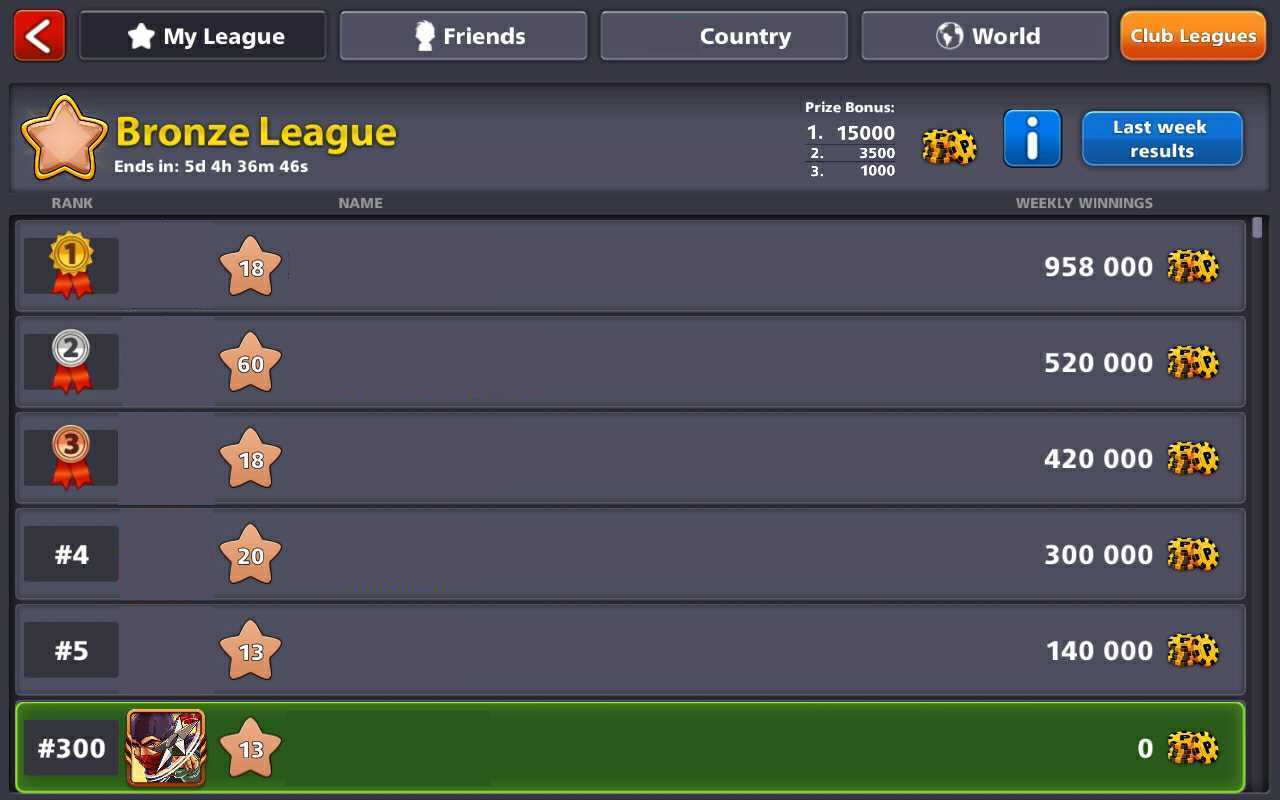 After: The revamp
Now, when you access the Leaderboard you are not only able to see your position in the ranking and weekly winnings, you are also able to see the prizes you are currently qualified for, as well as the perks that your League includes.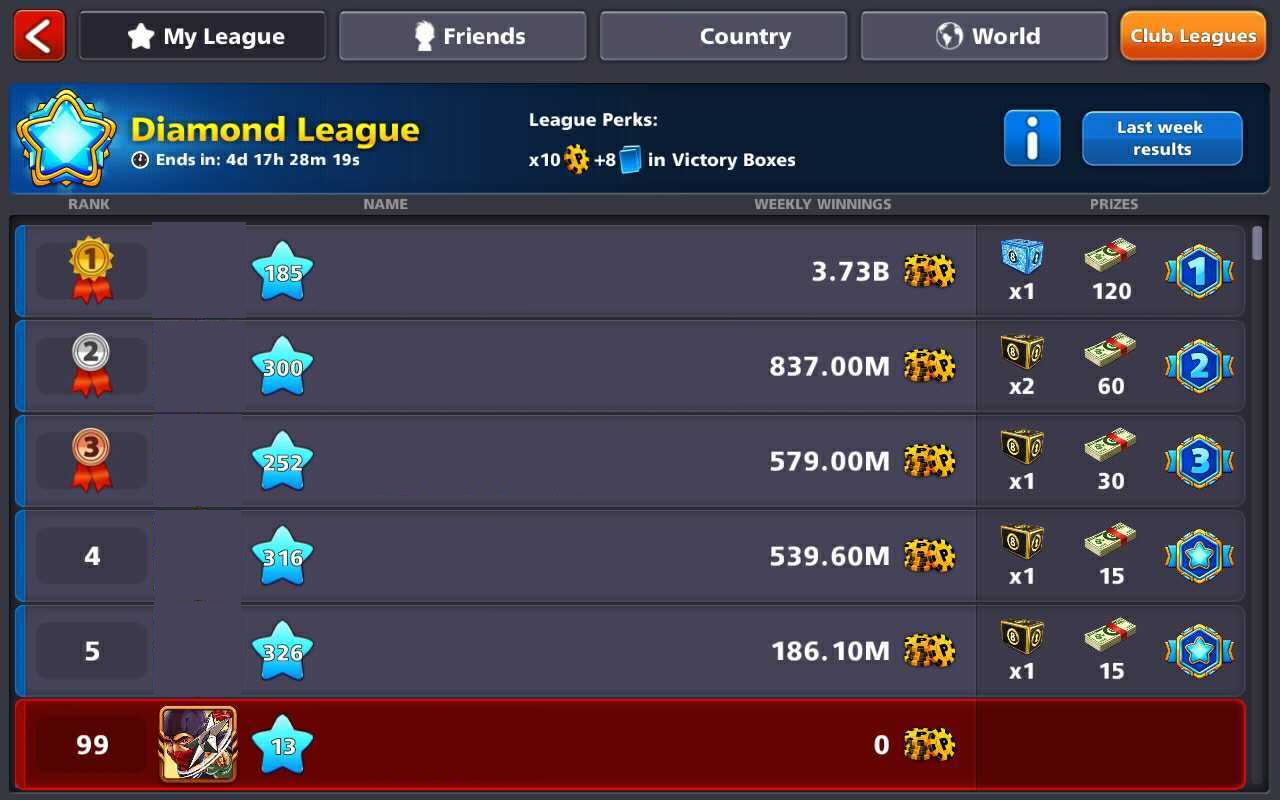 Let's start with the Leagues, as you already know, we have 10 Leagues:
Brass, Bronze, Silver, Gold, Platinum, Amethyst, Sapphire, Emerald, Ruby, Diamond
Each League will now include a maximum of 100 Players, reducing it from the previous 300.
New features:
As the Leagues get more competitive, you will now be able to see that they have a Promotion and a Relegation zone, where the best performing players will advance to the next League, and the worst performing players will be relegated to the League below.
Promotion zone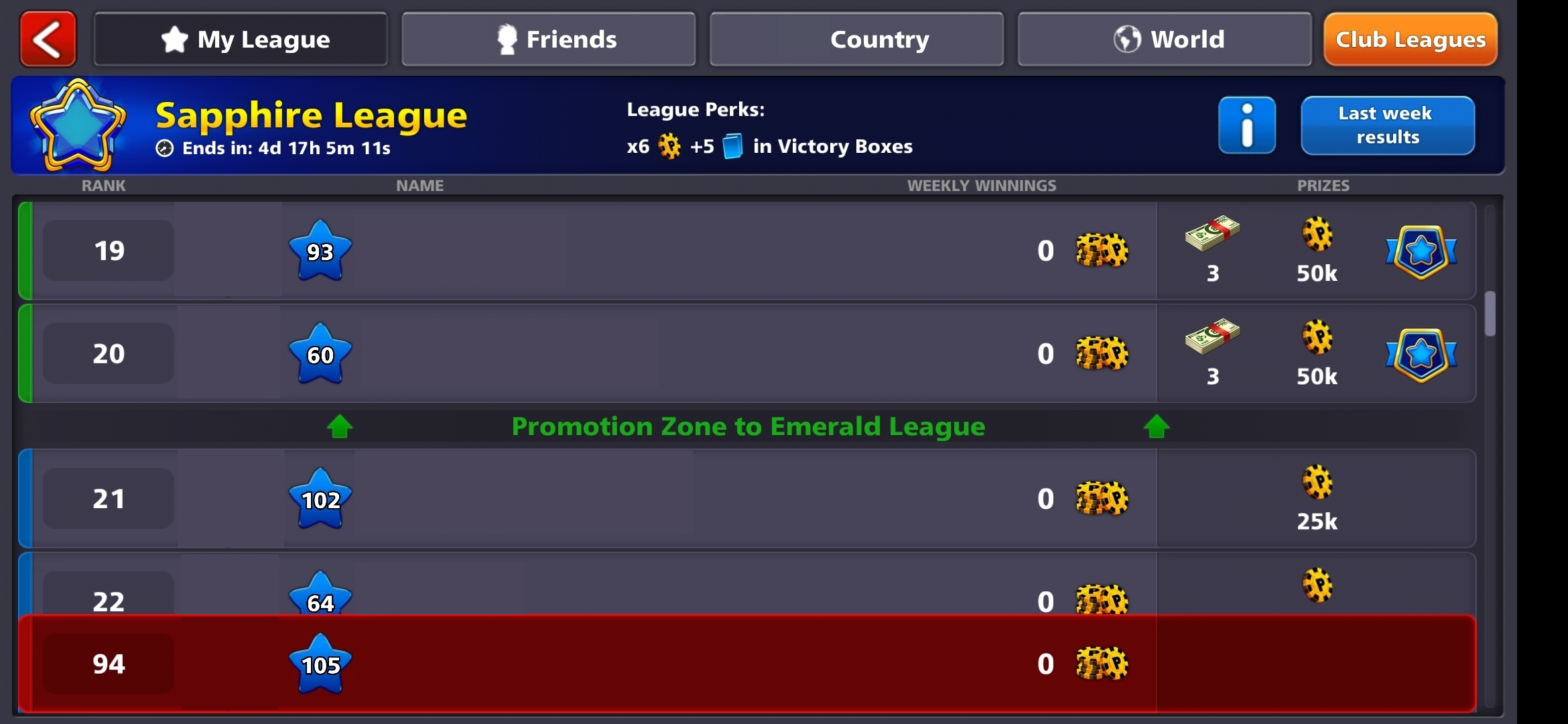 Relegation zone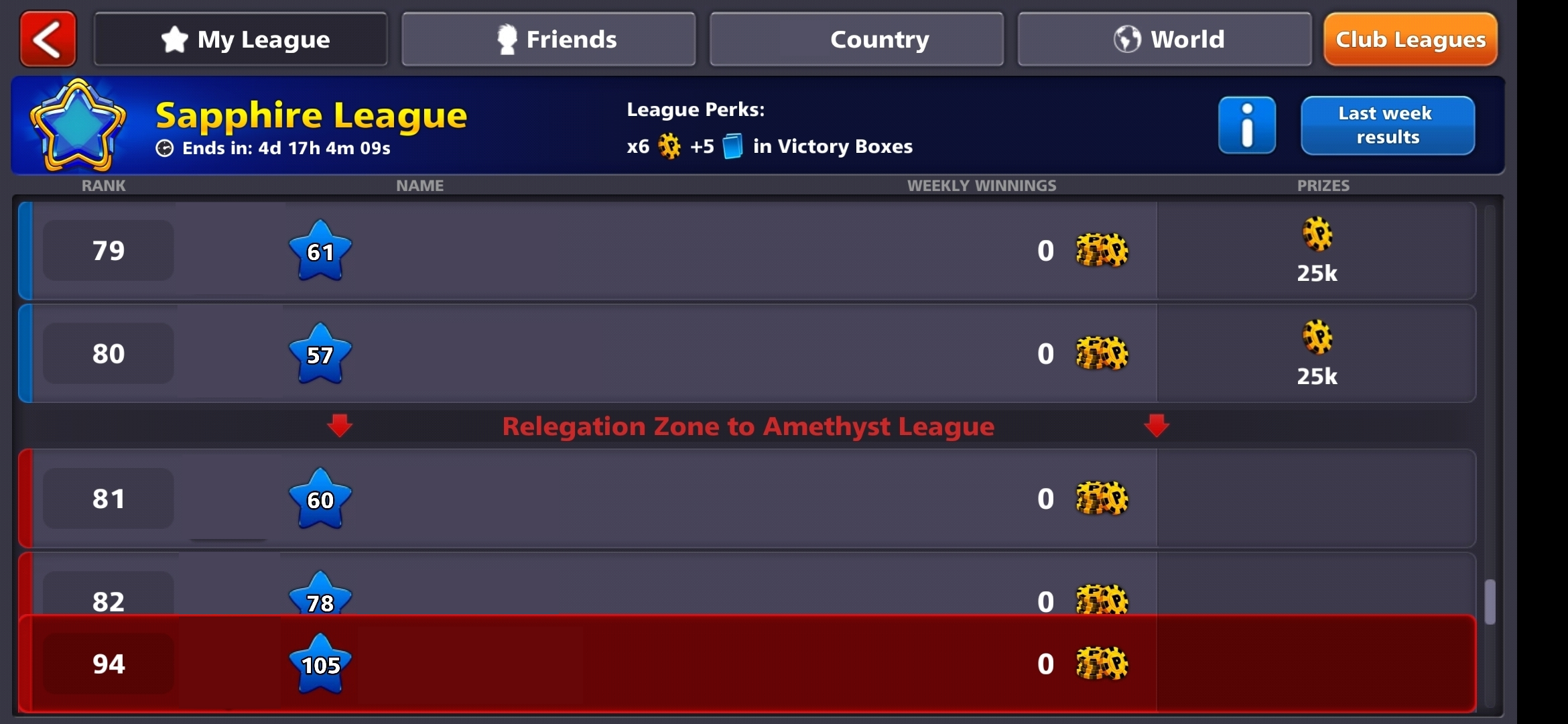 Prizes
You will have the possibility to climb each League and earn more and more prizes!
How? Your Victory boxes will now award extra coins and cue pieces according to the League you're in. The higher the League, the more extra coins and cue pieces you will earn.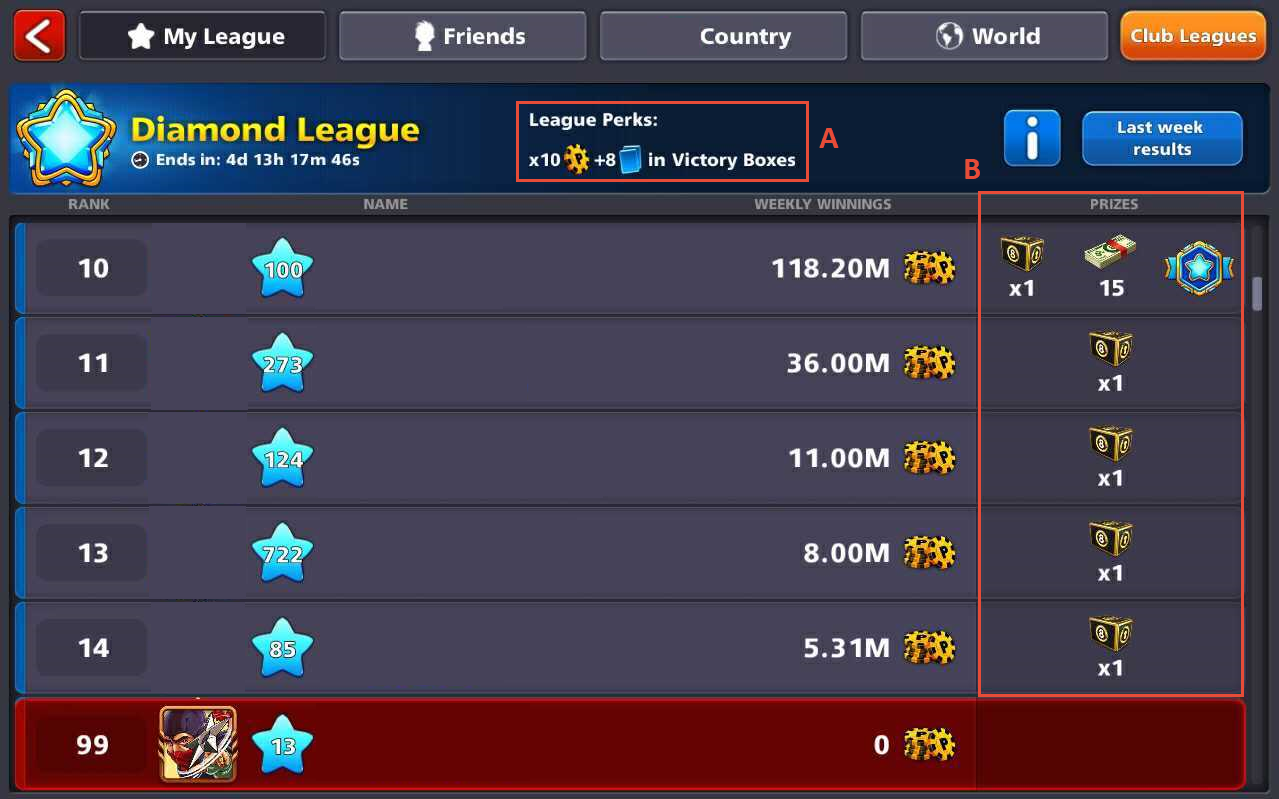 In the box marked A, you can see your league perks - the extra boosts you'll receive in your Victory Boxes because of your ranking.
In the box marked B, you can see the prizes available for each position - the top 10 players will have access to special prizes such as cash rewards and medals. Additionally, all the players that are inside the promotion zone will get a reward of 1 Victory Box!
As for the relegation zone, you must be careful! If you don't play for a week, you will be automatically demoted to the previous League.
Note: Lower brackets are protected from relegation, such as Brass and Bronze.
Medals
As you can see from the Leaderboard menu, there is now a new reward right after the boxes and cash, those are medals.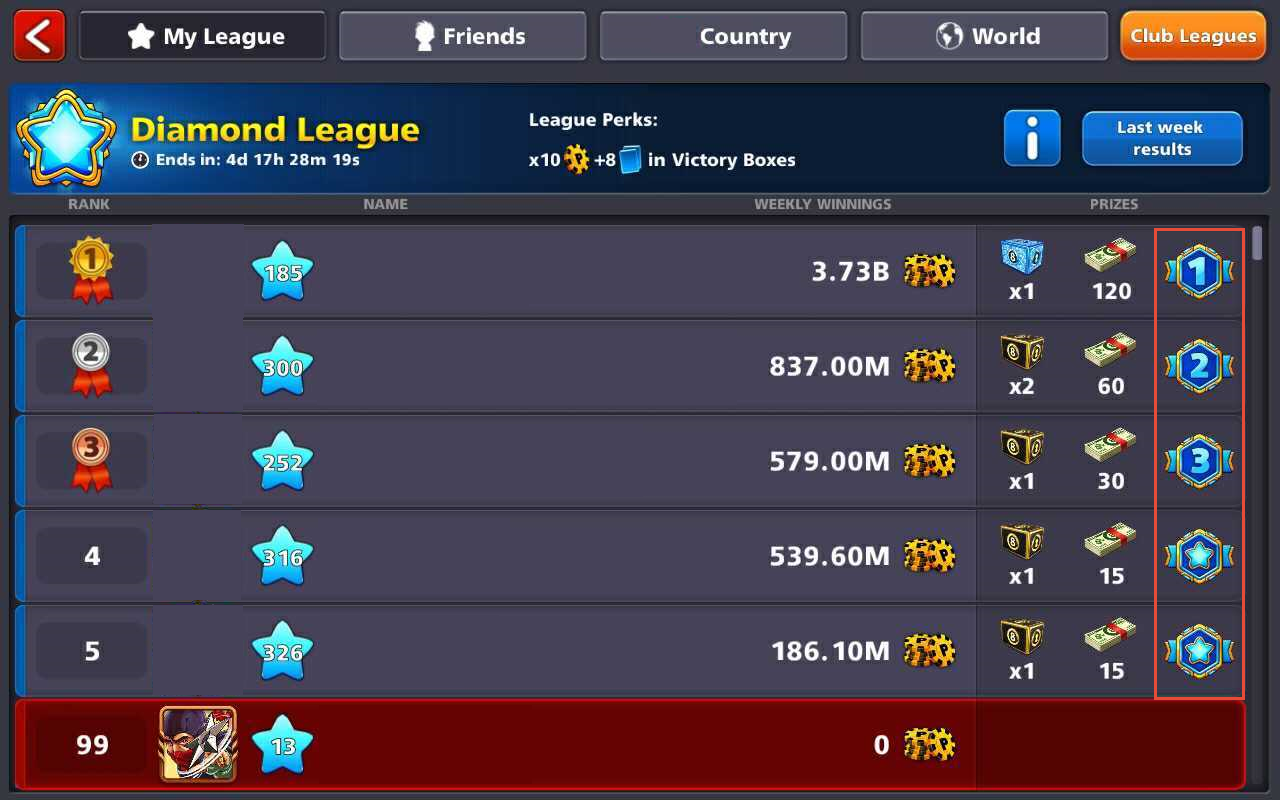 League medals - Medals will be added to your profile to showcase your League and how many times you won each one. They will be visible on both your profile and mini profile pages.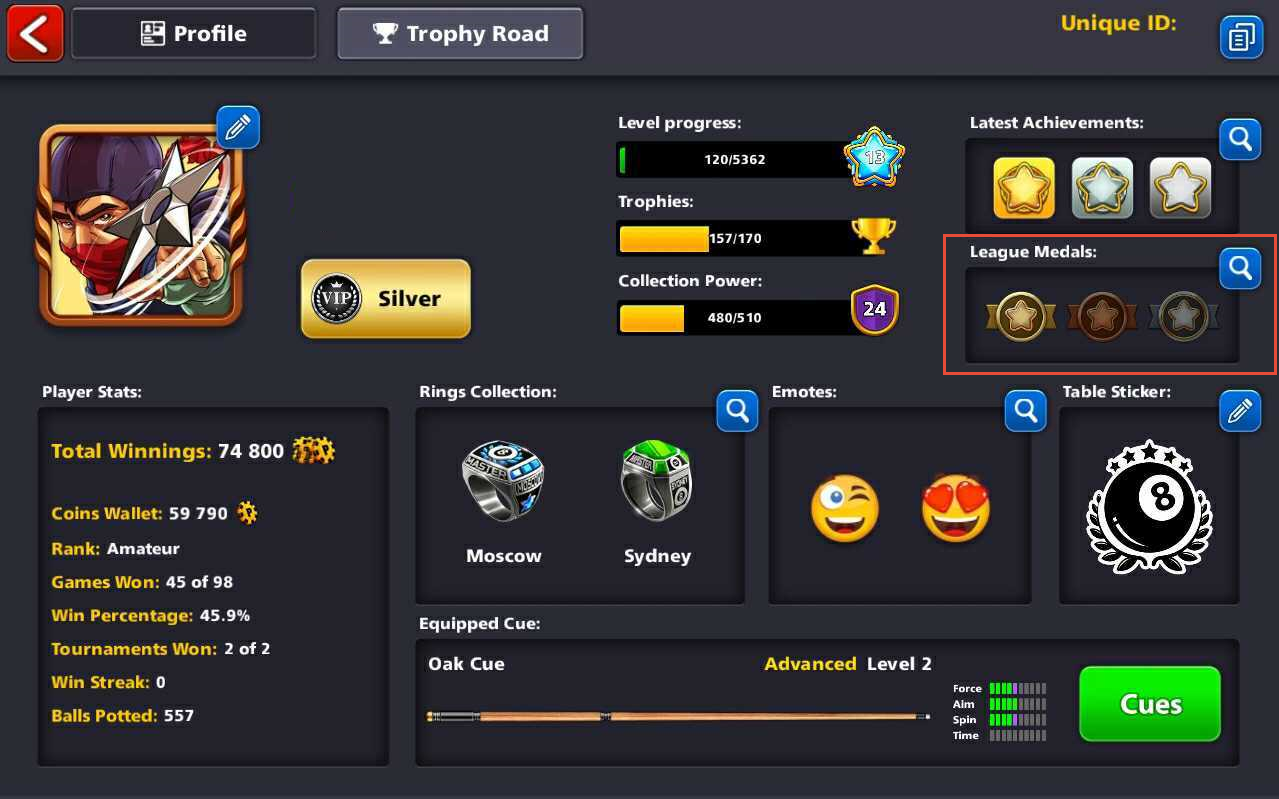 League medals Popup - In this menu, you are able to see your full League Medal collection and the amount of times you've been champion for each League!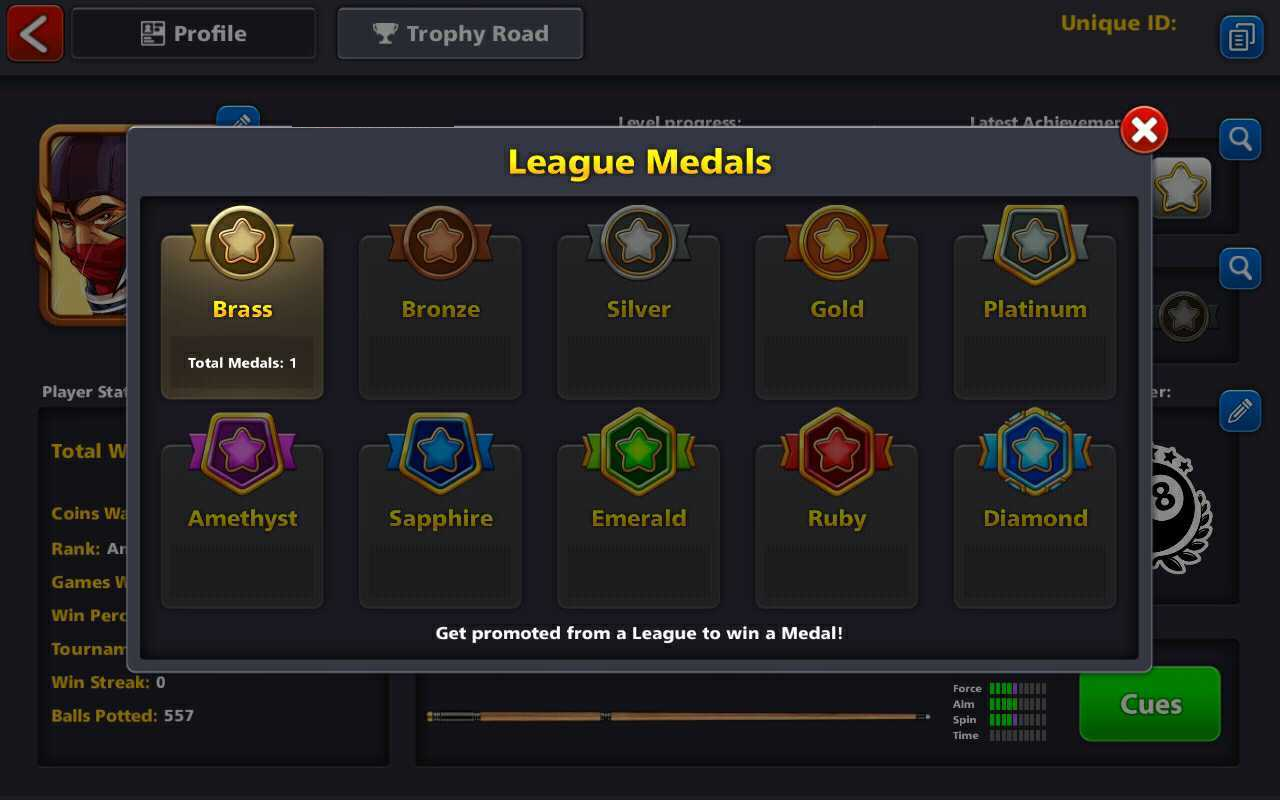 New visual notifications
You will now see a promotion popup in your screen when you are promoted/demoted to a new League, so that you don't lose track of your progression.
You will also see a weekly results popup with your League ranking as well as the League perks and the rewards you have left to claim.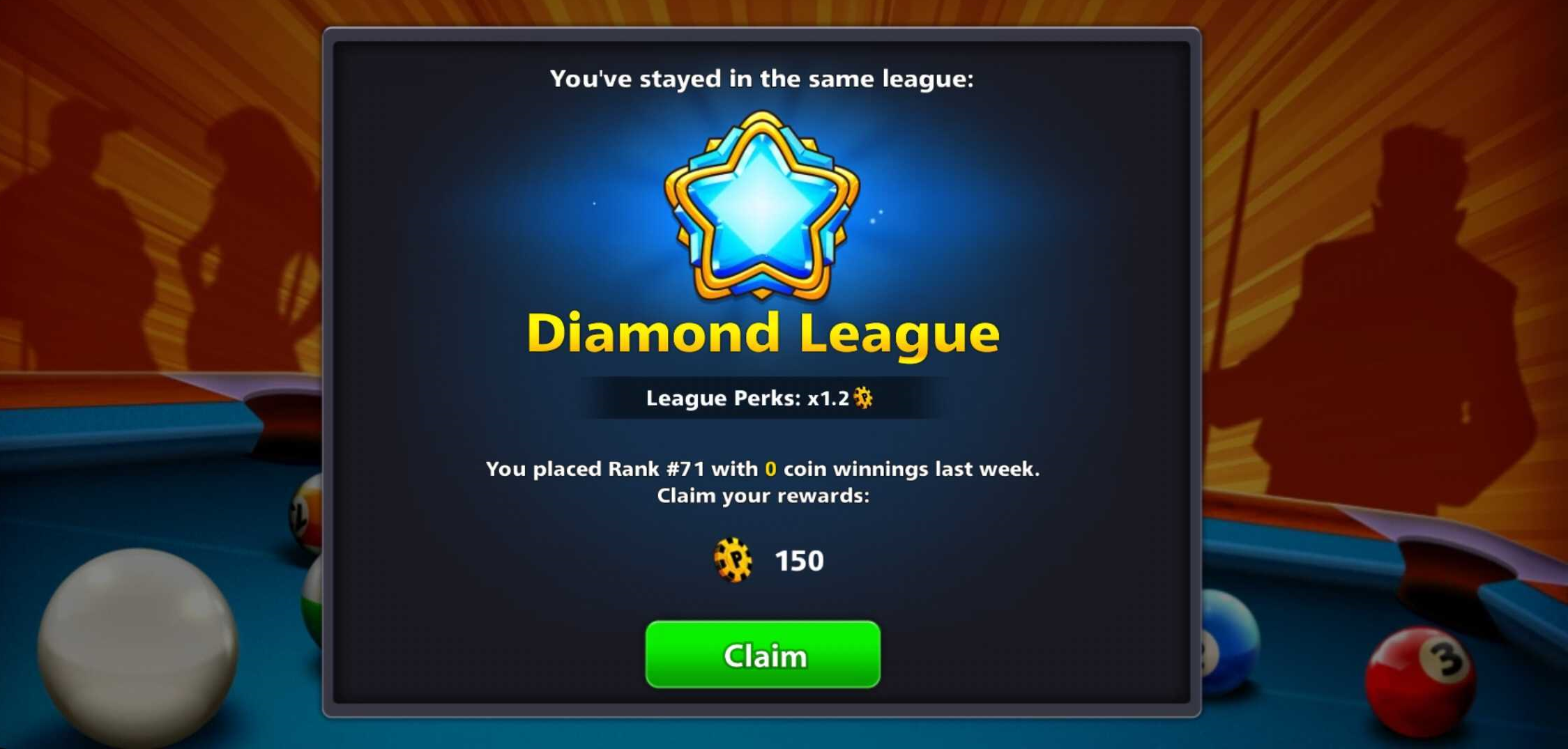 In this new system, when you select the overview of the Leagues information, you will see an info graphic displaying all Leagues along with the prizes and perks they each offer.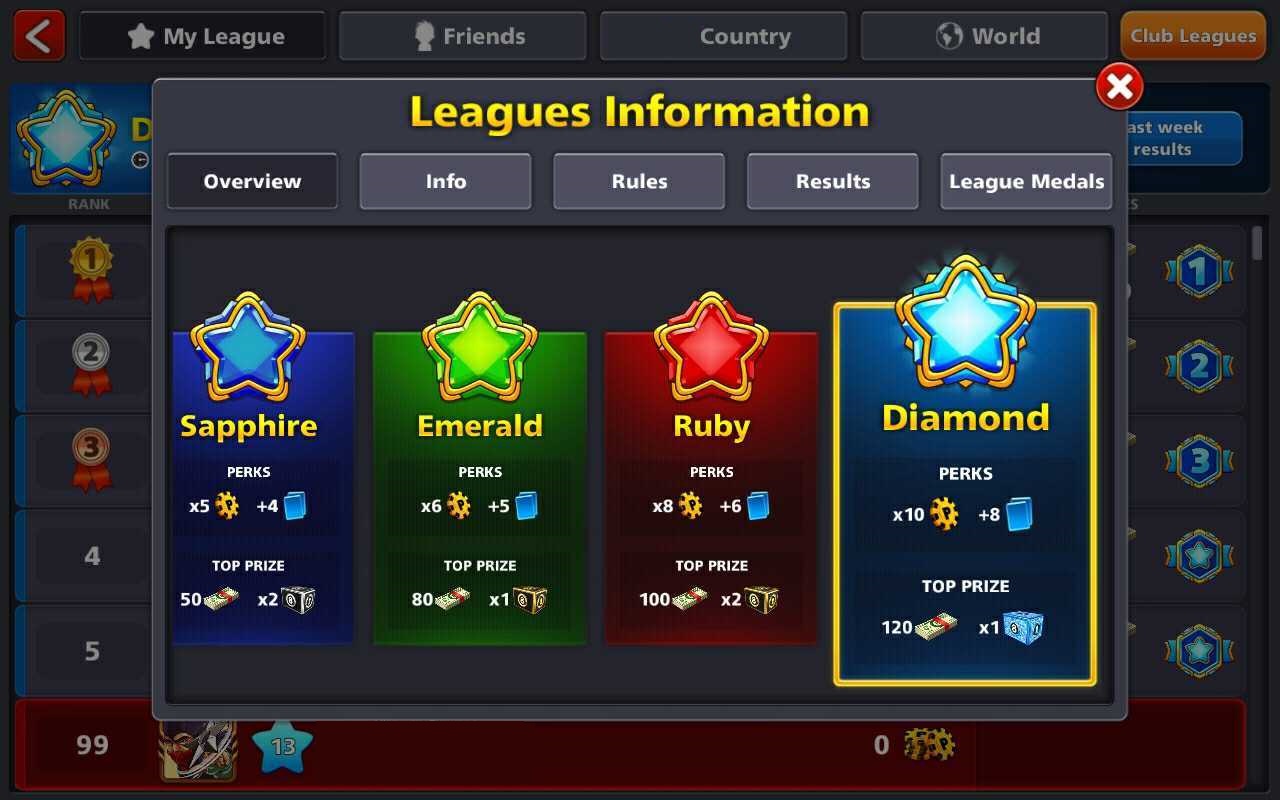 If you become the Champion of your League, for the next week, you will have a Medal displayed on the VS screen and during the match screen, so that you can show off your achievement to other players!
Note: This medal is only displayed for a week.
We hope that you enjoy this new Leaderboard and we can't wait to see you climbing the ladder! As always, the Player Experience Team is available to help you with any questions you might have. Feel free to contact us here or by using the button below.
See you in game! 🎱