Party mode gives you the chance to play with your friends on the same arena.
When accessing Party Mode, you'll have two options: Create a new party or join an existing one.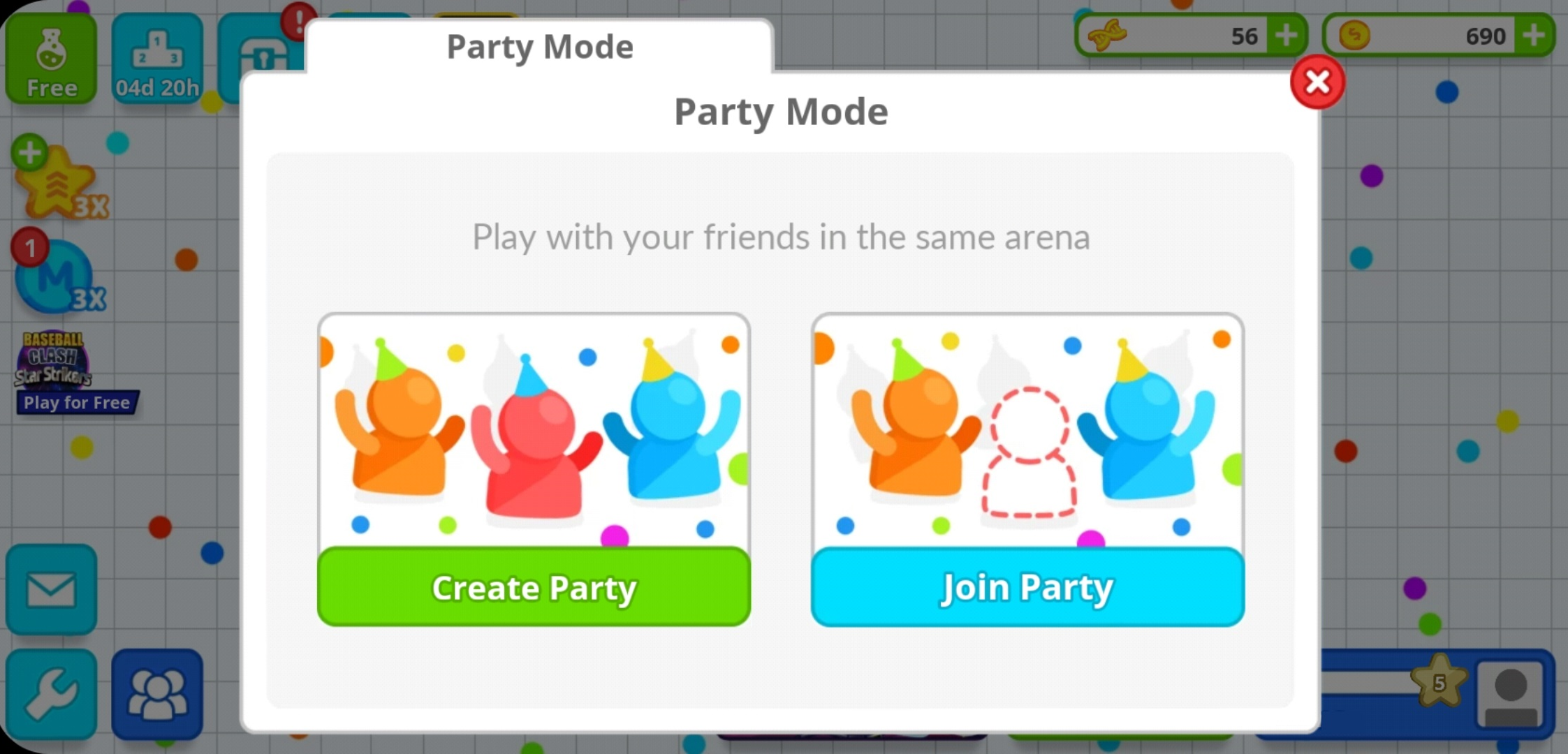 If you choose to create a new party, you'll be given a code that you may share with your friends.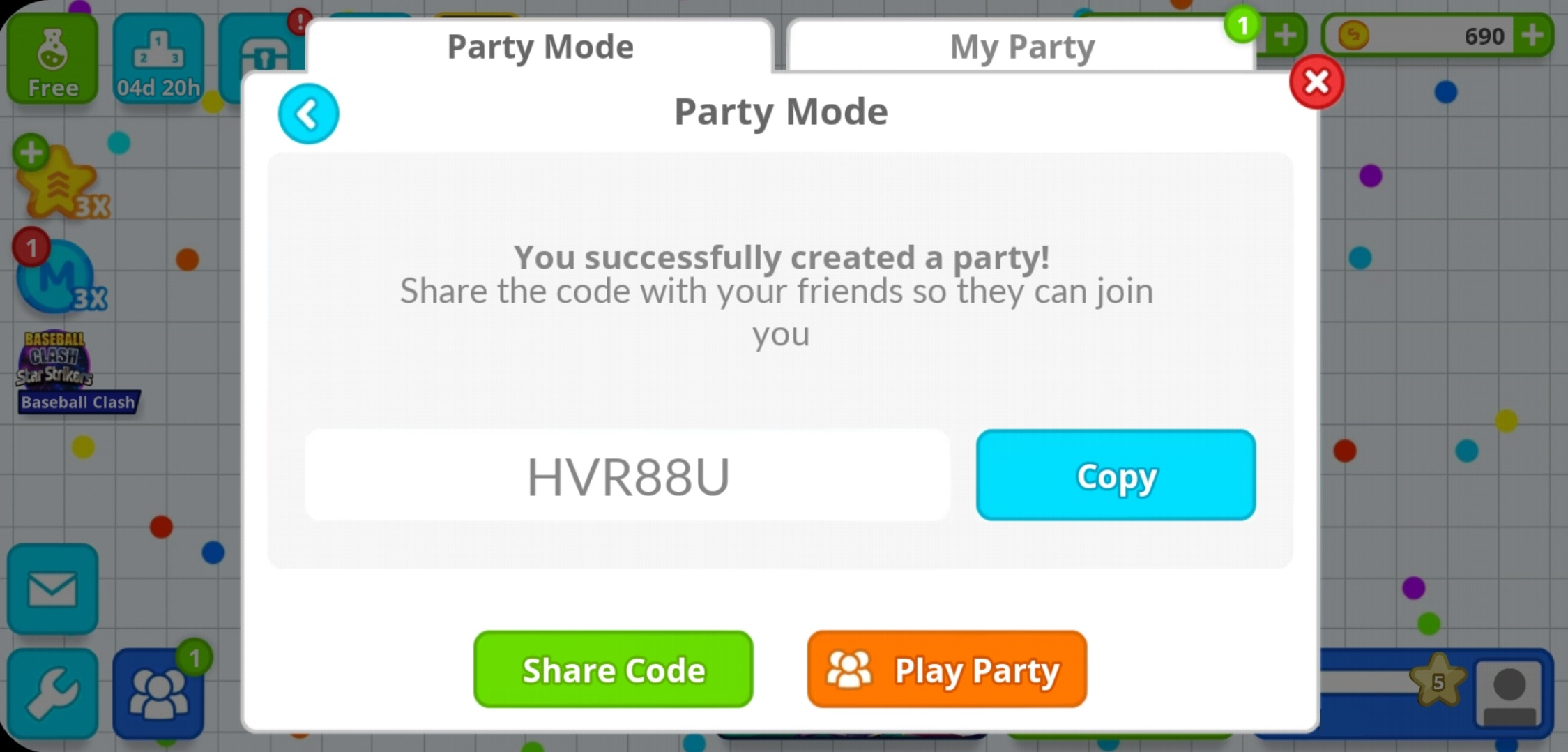 On the other hand, if you want to join a party you'll just need to paste you friend's code and jump in!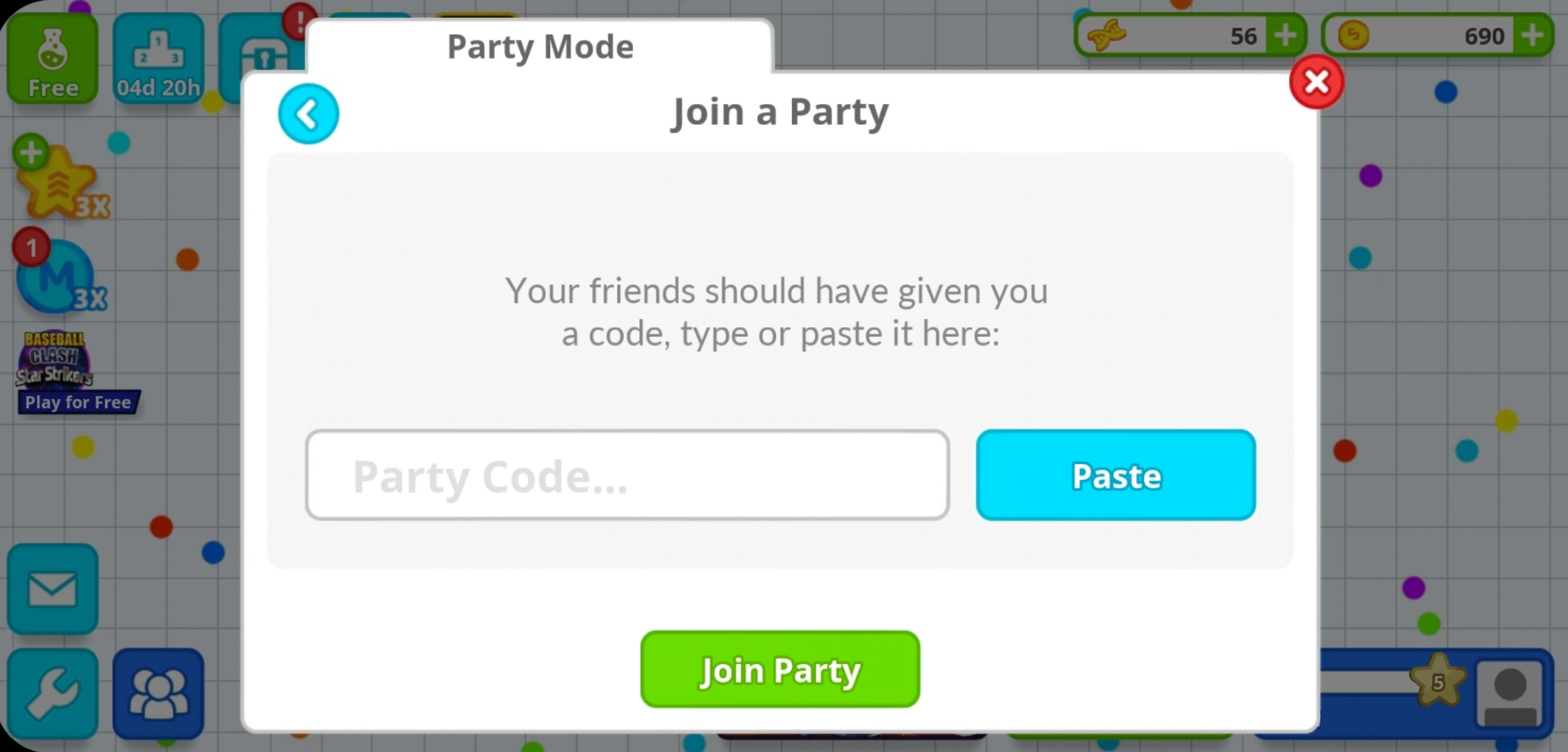 Frequently Asked Questions
Why can't I join my friend's party?
You will only be able to join a party if it is hosted on the same server as you. In case your friends are hosted on a different server, you won't be able to join in.
Why can't I see my friends after joining a party?
Unfortunately, it's only possible to play against your friends if all of you have the same version of the game. Given this, it's normal if you can't see your friends on the same party after an update, since you may be playing with different game versions.